It occurred to me that I never really explained the pipeline we use to get from concept to textured asset and how that effects the way I create concepts. Because I do both bookends of the asset creation process I tend to not put a great amount of texture information into concepts. I am essentially just giving Ryan distilled information about the form of objects.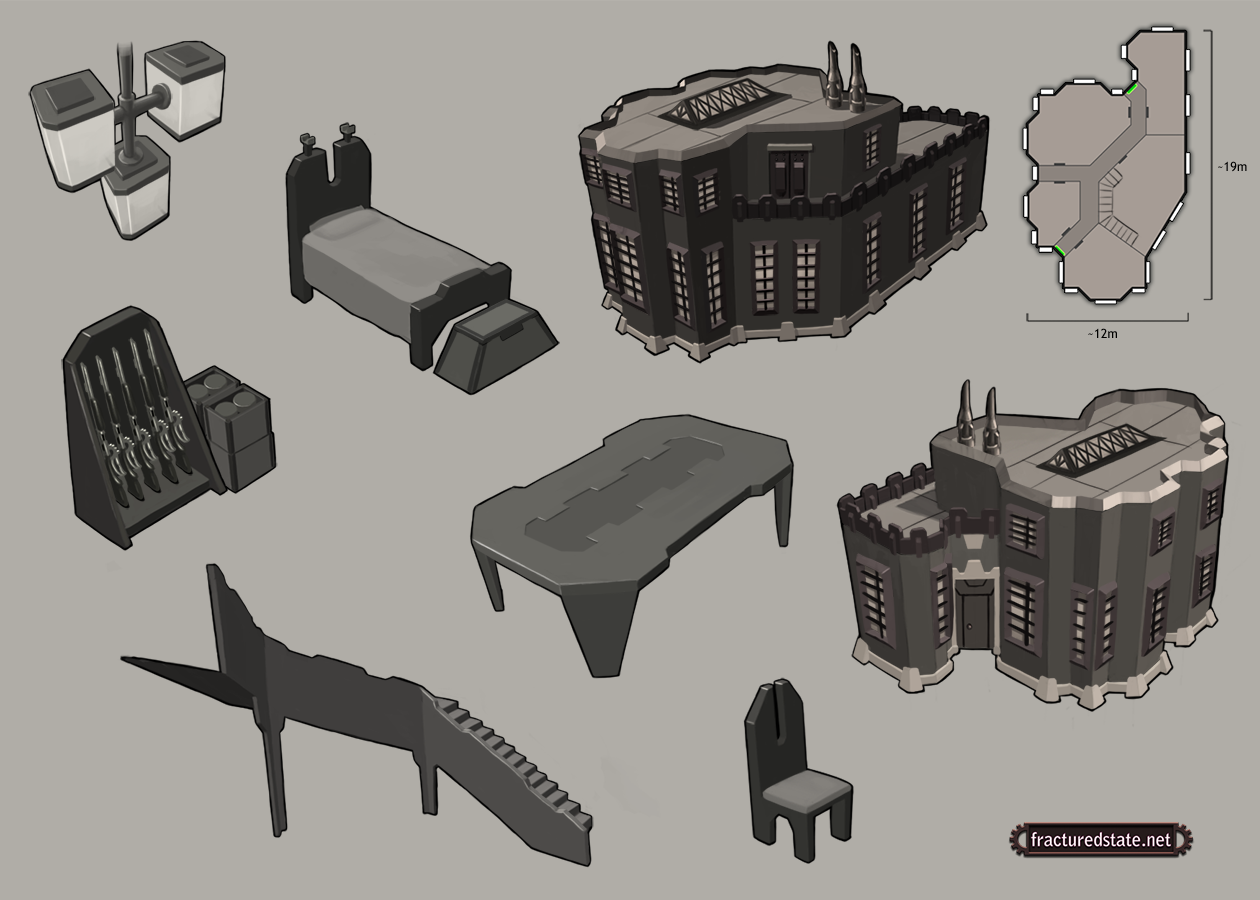 You can see in this set of concepts for the Barracks that for the most part I gave him form information with a touch of texture information for myself for when I get to the texturing stage. This actually works well for me as I get a sort of fresh look at an asset before I texture and can then iterate relatively quickly on the texture sheet.
The following image is an example of the two stages together (with the engine redesign omitted as it was just a line drawing).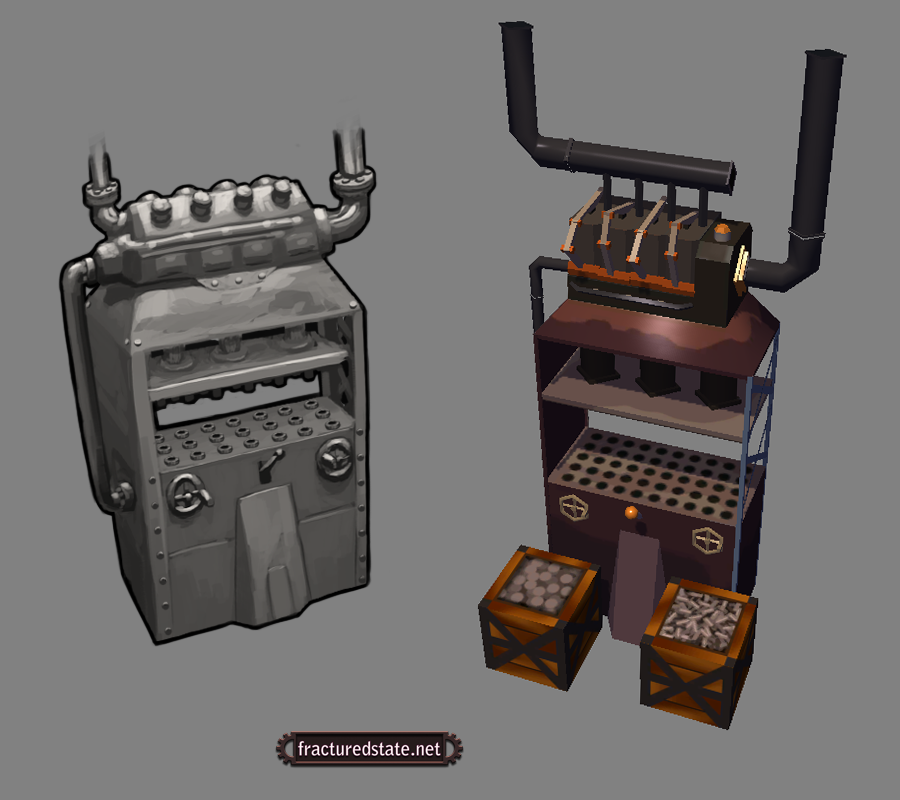 You can see that our props don't have a lot of detail because of their normal size on the screen and the amount of texture sheet space we allot them. But it does keep the style rather clean and helps to avoid visual overload.