Bard's Gold 1.2 Halloween Update
I would like to start by thanking everyone who has supported us and helped with bug reports/feedback. Turning Bard's Gold into a better game.
We have a lot of new content and a new game mode! Here it is:
New game mode : Hardcore
We have added a health bar in the new game mode versus the current standard of instant-death. You will also be able to upgrade your stats as you progress throughout the run. However, you will not benefit from upgrades nor will you be able to upgrade your passive skills after the end of the run (upon permanent death.)
The level loading system has been changed to be a bit more complex, increasing the random factor in the new game mode.
New leaderboard
Secrets

Halloween Content
We have developed all new levels, spooky enemies and traps, and even a complete new world. They are all hidden within the stages; you just have to find them!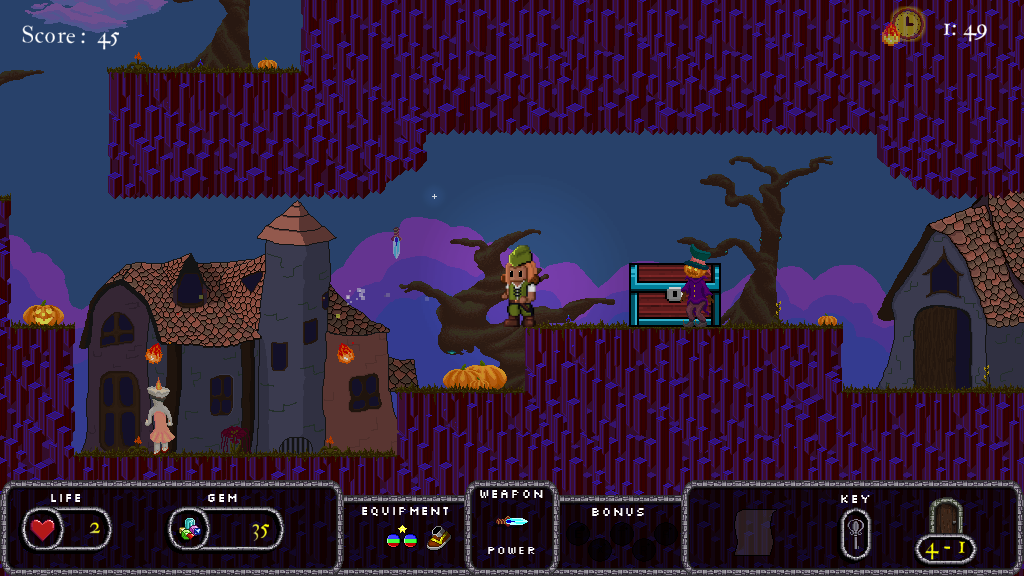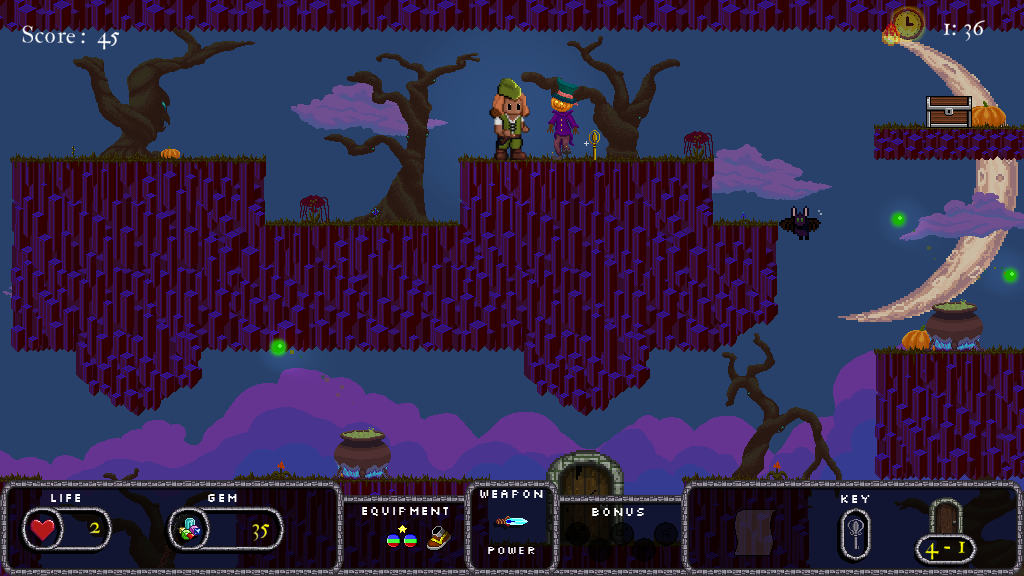 Bug Fixes & Changes
Skill Book Names were not appearing correctly on some resolutions, but has now been fixed.
Boss health has been reduced, but their mitigation has been increased resulting in decreased damage taken.
Applying gems to passive skills now has a quicker rate of application.
In world 2-1 after acquiring a map piece and entering the shop, the map piece would disappear. This has been fixed.
On certain resolutions the game was too dark due to surface issues. We have now fixed this.
We want to thank everyone again for their trust and support as we continue to improve the game and aim to bring back the nostalgia from our childhood platformers. For those of you who haven't joined the Pixel Lantern family just yet, we encourage you to give us a try. We know you won't be disappointed. We want to wish everyone a Happy Halloween and may you fill your bags with lots of goodies!!