Hello everyone,
BAMN version 4.54 has been uploaded. Some of the changes included in this update:
New battle spell animations, including animations for the Meteor and Solar Explosion spells.
New abilities, equipment and scrolls.
Balance and performance adjustments.
Bug fixes.
Some screenshots of the Meteor spell: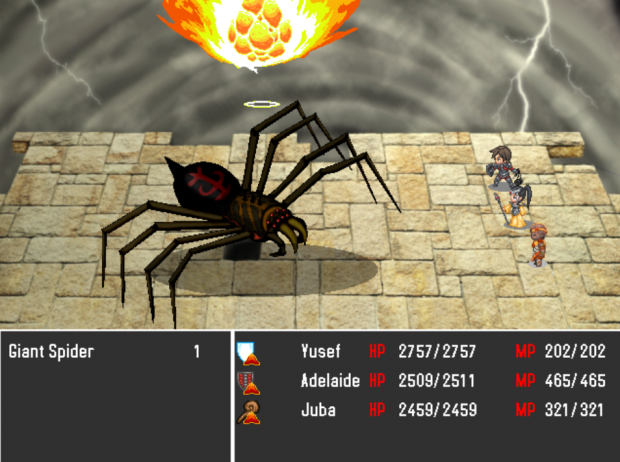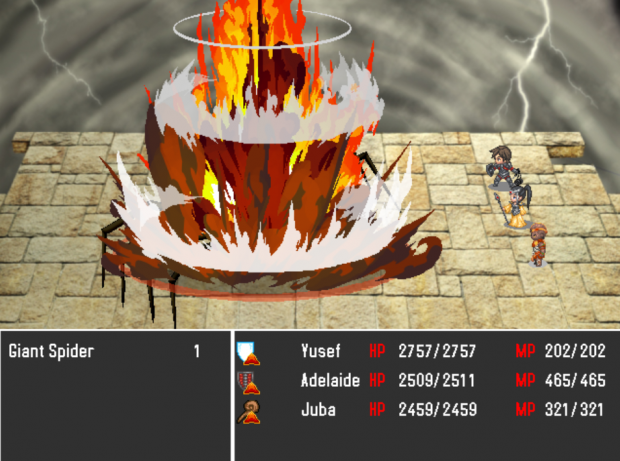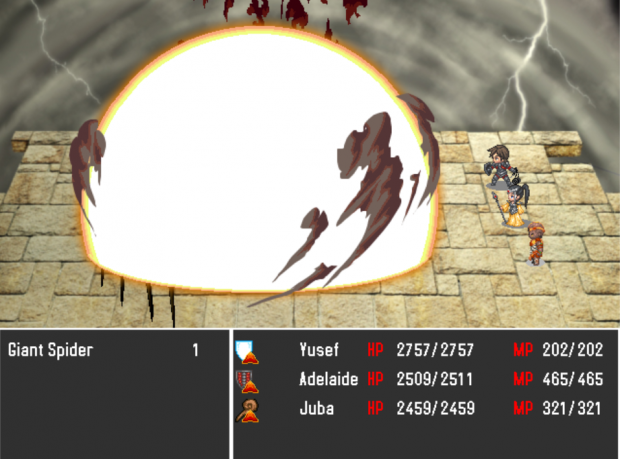 And here are some screenshots of the Solar Explosion spell: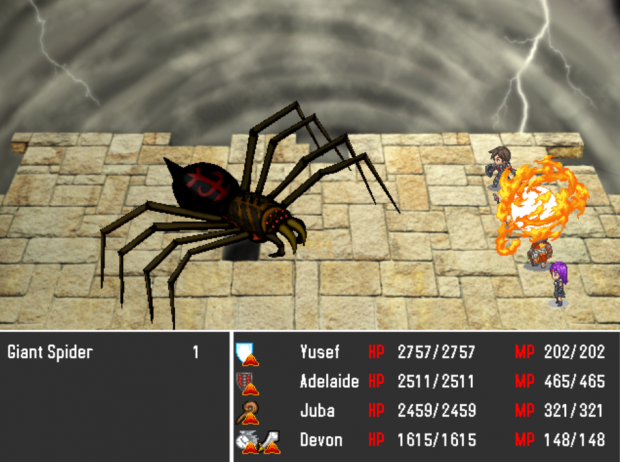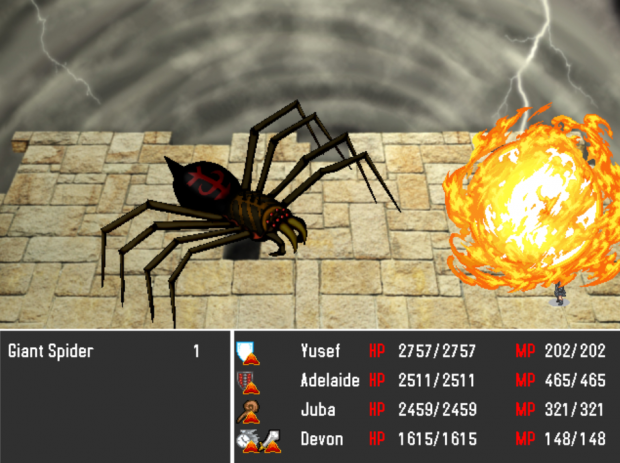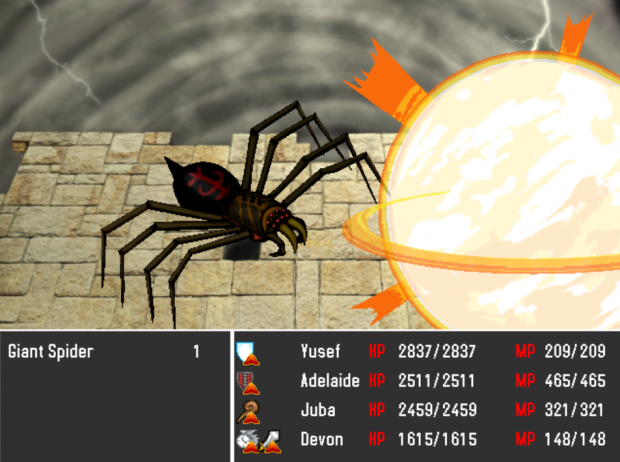 The Meteor Spell can only be obtained by equipping a scroll. The Solar Explosion spell is exclusive to the last boss of the game.
Among the new accessories we have:
Pegasus Boots: Increased speed.
Bubble Belt: Extra HP.
Bleu's Token: Extra MP.
Merchant's Pouch: Extra scroll slots.
And some of the new abilities:
Astral Shield
Power Stance
Power Store
Raging Bull
We also re-balanced some of the game's side quests, including the monsters fought in the Pet Arena and the Norsfolk Swamp Hunt.
We also introduced a new mechanic that allows the player to increase the power of the characters' abilities. We would like for the player to discover this mechanic by experimenting within the game.
For the next update, we hope to include some new tilesets and enemy sprites.
As always, all feedback is appreciated.