Tim and Aaron here from Lululu Entertainment, a young indie studio based in Zurich, Switzerland.

Our wacky boomerang fighting game Bamerang is now available on Steam and on the Nintendo Switch.
The project started out in 2016 as a small prototype in our studies, where we had to draw inspiration from Atari 2600 games.
We really enjoyed a boss battle with interesting boomerang mechanics in the game "Krull" and decided to make a multiplayer prototype based on it. It was a 1v1 boomerang duell on a simple flat platform and whoever collected 30 yellow points, won the game.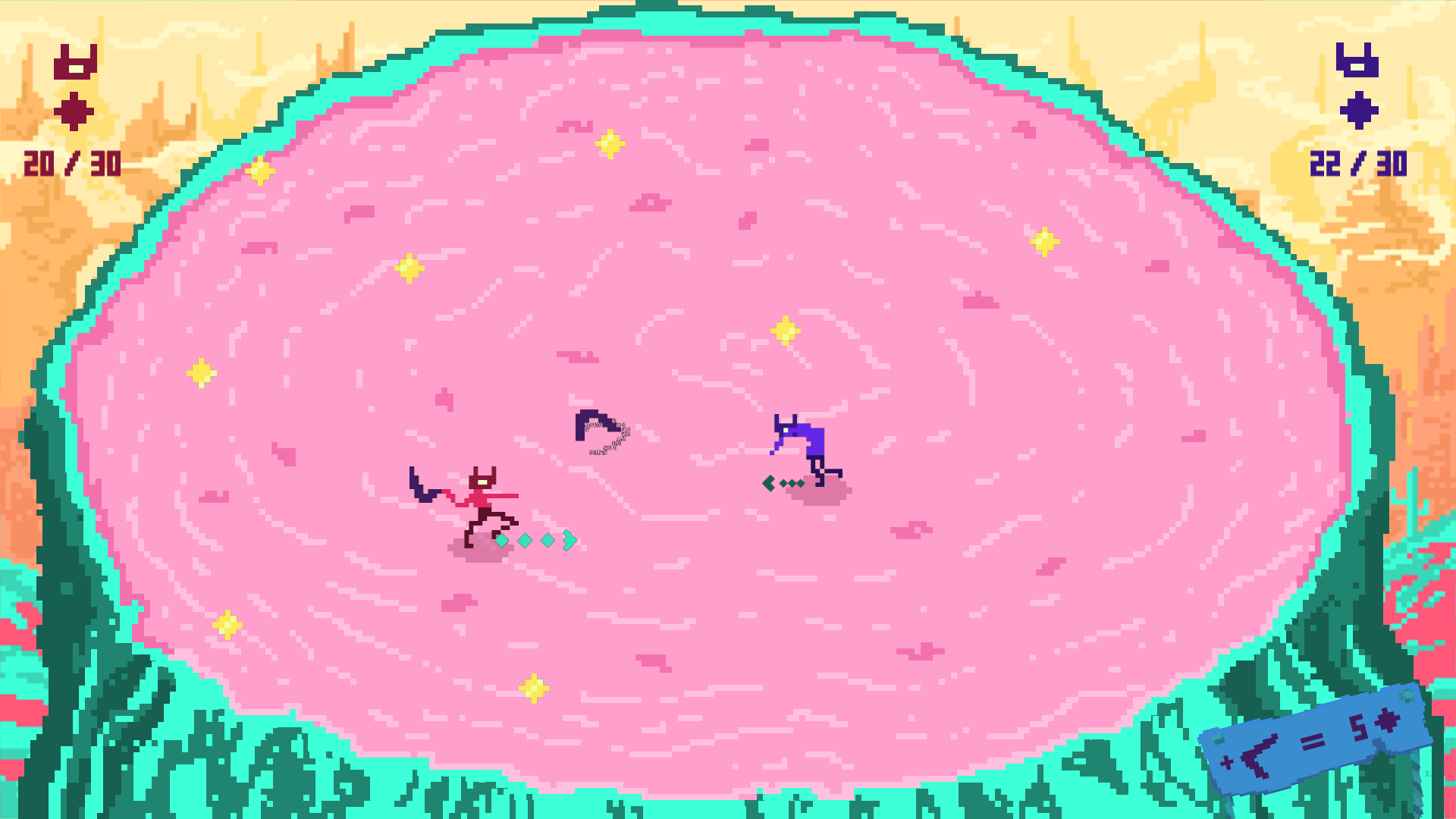 Over the next few years, we've continued the development and polished the game on the side of our studies and other projects. Bamerang could eventually be played with up to 4 players, featured many maps and matches take place over multiple rounds.
We graduated in 2019 and set our goal to release this first game of ours on the Nintendo Switch and Steam.
In 2020, composer Lucien Guy Montandon joined the project and created a wonderful soundtrack and a fittingly funky sfx overhaul (which you can hear in the trailer).
Now, after more than 4.5 years, the game is finally out. We're super happy and are excited to carry the learnings from this game on to our next project.
Thank you for reading! Now go throw some boomerangs :)
Tim & Aaron
- Lululu Entertainment