As everybody knows, the balls in Balls under Fire only look like balls, but they are not. In fact, they are actually small fire-balls, Electro-balls, fireworks, time machines, gravity balls, strange balloons inflate themselves and many, many more...
The "ball shootout" was invented in early 2012. The early pioneers, who often stretched the bounds of legality, played first in private interiors. This often led to broken TVs and charred bookcases, why they moved to less sensitive locations such as backyards or disused gasometer. We have tried to reproduce the former environments as much as possible in our game.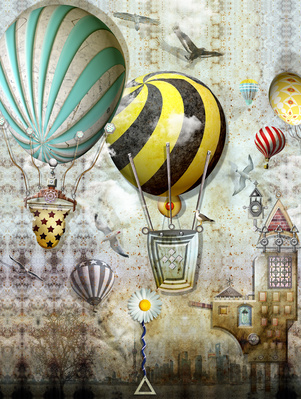 There are also historians who claim that the "ball shootout" actually date back to the 18th Century, but rely mainly on a drawing from the early 19th Century (see image on the right).
The 30 levels are currently only a small selection of the possible variants of the ball shootout. Therefore we have concentrated on the most popular variations of the first days.
Wikipedia is silent to this day over the ball shooting, although it has long been established. We would be delighted if a Wikipedia article would be published soon on this exciting type of game.
;-)
This article can also be found on the Pixelhof Blog.
The Pixelhof Team