Badminton Warrior
Steam Early Access Coming Soon!

It is time for a new kind of warrior to emerge, one who will fight against evil using the most powerful weapon known to man... a badminton racquet?
I thought I would take this moment to introduce my upcoming game, Badminton Warrior, a 2D, side scrolling, action platformer coming to steam later this month. As you can see from the gifs, it is reminiscent of the 8 and 16 bit games of the past. However, I wanted to give players a unique experience so I implemented a brand new combat system. Essentially, you can hurt enemies by hitting projectiles at them, but your racquet cannot do any direct damage by itself. Past games have incorporated deflections as an additional method of attack, but when it is the main method of attack, players will find themselves coming up with new and creative ways of engaging their enemies.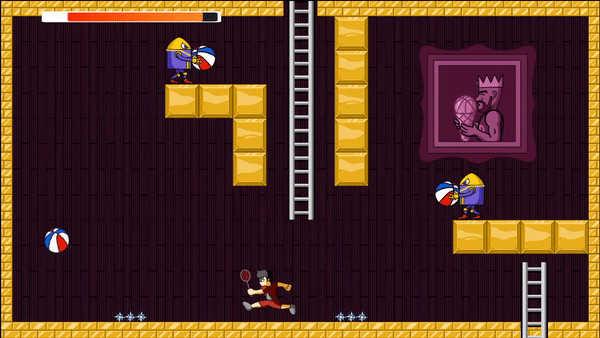 You can hit almost any projectile in the game including shot puts, footballs, soccer balls, and in this case ABA colored basketballs. I particularly liked how the physics worked out with the basketballs. It's pretty fun bouncing them across the room to hit an opponent.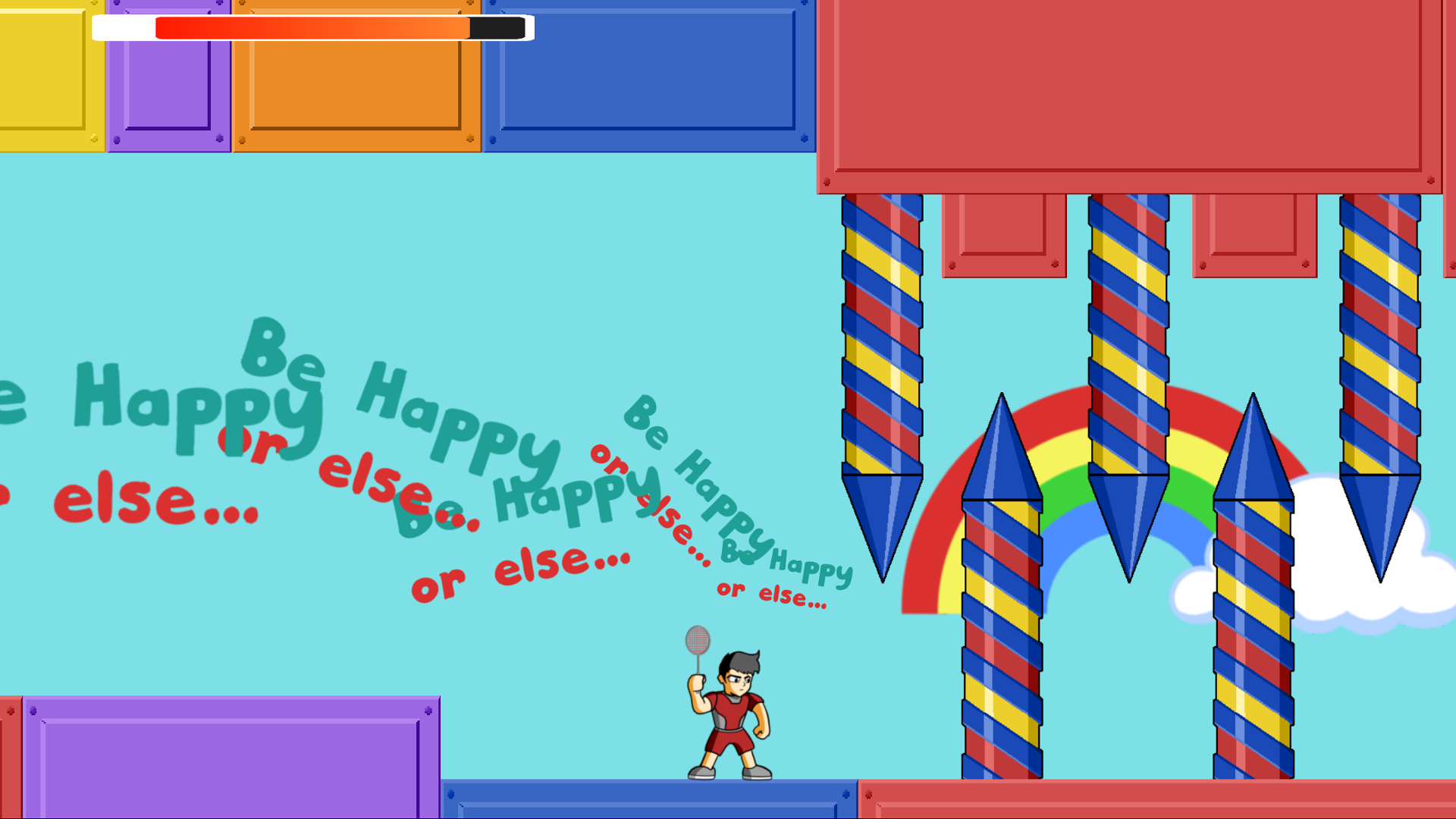 I also like to inject humor into my games whenever possible. This is a screenshot of the Sunshine Asylum, a place where you need to "Be Happy, or else...".
COMING SOON!
Well, that's it for the initial introduction. I will be posting more news about Badminton Warrior as the release date for Early Access gets closer. At the moment, I am aiming for November 15, 2018. In the mean time, if you would like to know more about the game, please visit the website and signup for the mailing list. You can also watch the trailer and follow me on twitter.
website: Badmintonwarrior.com
trailer: Youtu.be
twitter: Twitter.com
If you have made it this far, thanks for taking an interest in Badminton Warrior. I hope to see players enjoying the game very soon.