THE BAD THINGS THAT HAVE HAPPENED

Through my stupidity, I only had one place for the game files, and a few days ago I go to edit some things in the game, and all the levels (NOT THE ASSETS THANK GOD!) were corrupt. Unfortunately this means that we need to start level designing again, from scratch... And we are going to scratch all previously announced release schedules


MAY ACTUALLY BE A BLESSING!

Fortunately for us, and you, this means that we can take a step back and plan a new plan of attack, we have noticed that we were getting lazy with release (Releasing half ass level builds, not keeping release promises, and more. V 0.0.0.3 TBDWe had a release date for V 0.0.0.3 however to assure that you get the most quality game possible, we will tell you when the release will be a week before


WHAT DOES THIS MEAN FOR YOU?
Before this we had planned a release of a new map, well updated map, now you are getting a game that is extremely close to our concept.
The Survival Mode
A better Survival Hoard Mode
More quality Hoard Maps
See more on @ "Road To" page


LESS RELEASES BETWEEN PRE-ALPHA AND ALPHA

As we said before we are really close to our original concept, this means that it will take less time to get that game to a playable alpha stage! In fact we could release that game after v 0.0.0.3 (It will be at a place we wanted to be at for Alpha release originally , however we want to take the time and build more features into the game for Alpha release than we every planned! We are in a great place, as long as nothing bad happens *knocks on wood* The last Pre-Alpha Release will be v 0.0.0.5! :D


TAKE A LOOK AT WHAT WE HAVE AT THIS MOMENT!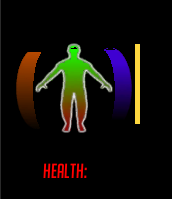 Hunger/ Thirst: At Alpha Release the only survival Aspect we planned on having was the Hunger/ Thirst risk in the game. We have it done now!

---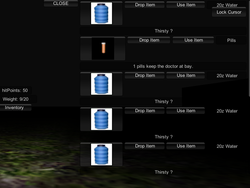 Inventory System:
The Inventory System was something we didn't have planned to be done until Alpha v 0.0.3. We have it done now!
---
THAN YOU FOR YOUR SUPPORT
JAKE LINEBERRY - PROJECT DIRECTOR