Another update is long overdue. We've been working hard on Bad Bunch. Here are a few of the things we've done.
On release we are planning to have four types of aircraft. One of them is a transport helicopter made to ferry troops onto objective to capture that objective. A bit like a Vietnam Huey. The basic logic is set up and "working".
Another helicopter type (the attack helicopter) is a bit of a glass cannon. A lot of firepower, but not very tough. To help with that lack of armour, the helicopter will have a cloaking ability. The video doesn't show the right vehicle model (it wasn't fully designed when the cloak ability was developed).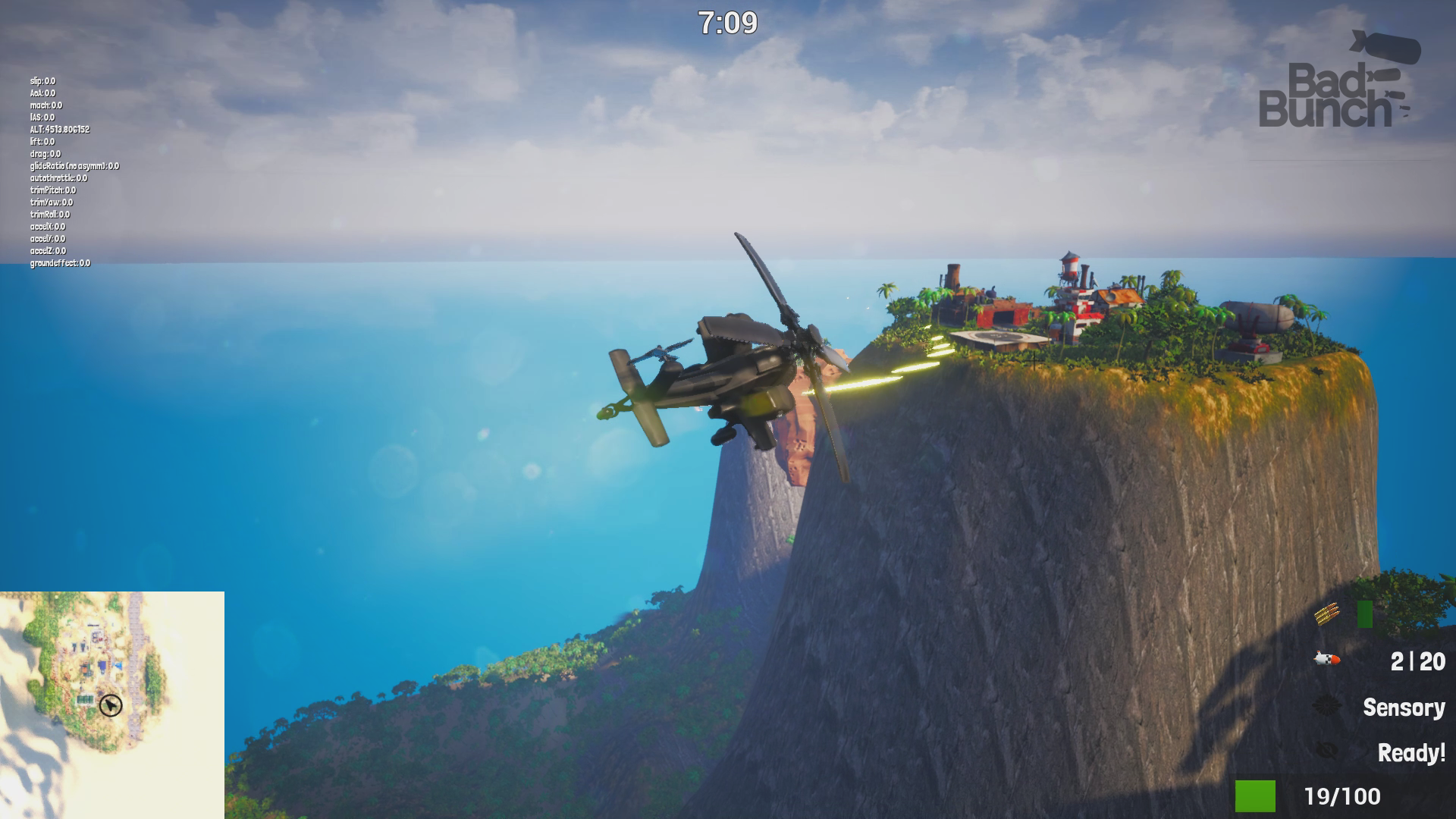 A "modeling of" video of the attack helicopter can be found here
The attack plane was the first playable vehicle. It has perhaps the most straightforward task of flying fast and shooting down anything threatening its airspace.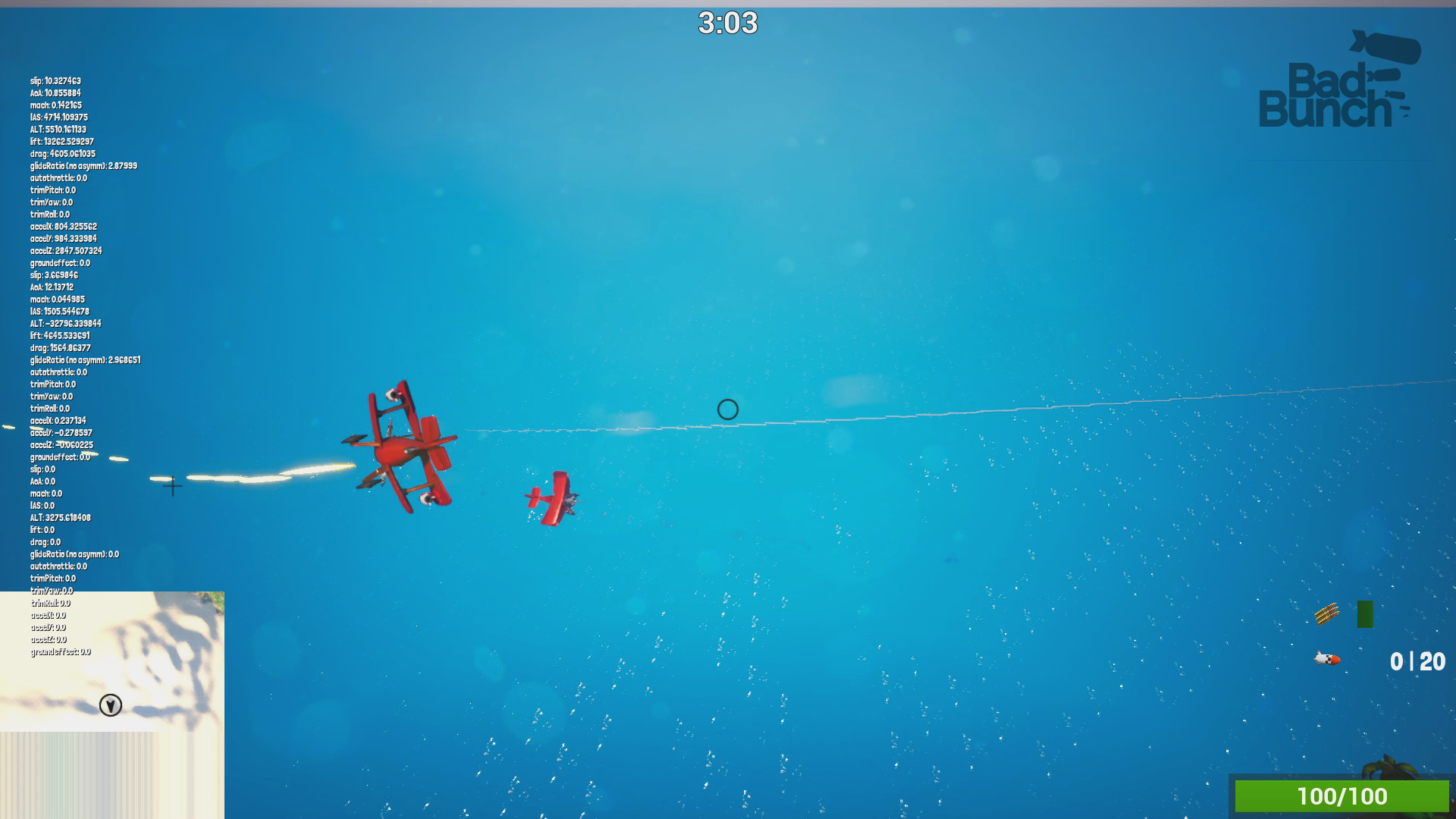 And lastly there is the bomber plane. Able to drop bombs on ground targets and engage air targets with missiles. It is the current vehicle we are making playable.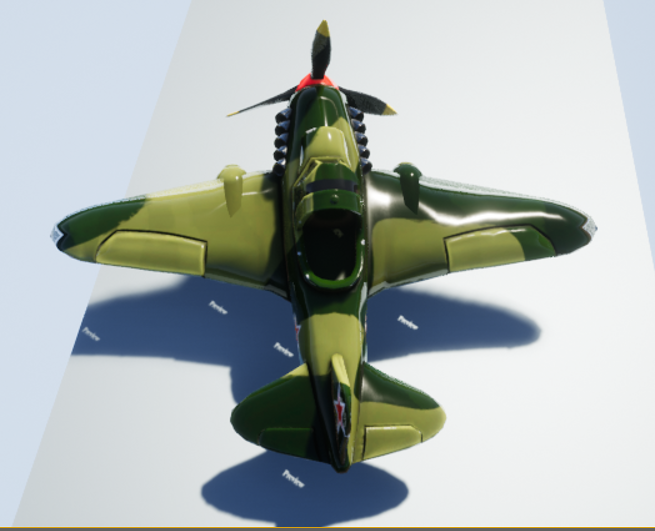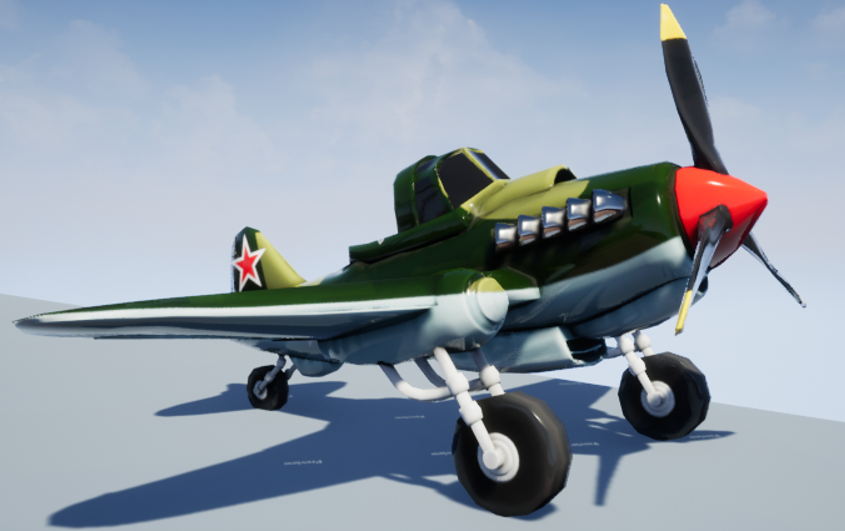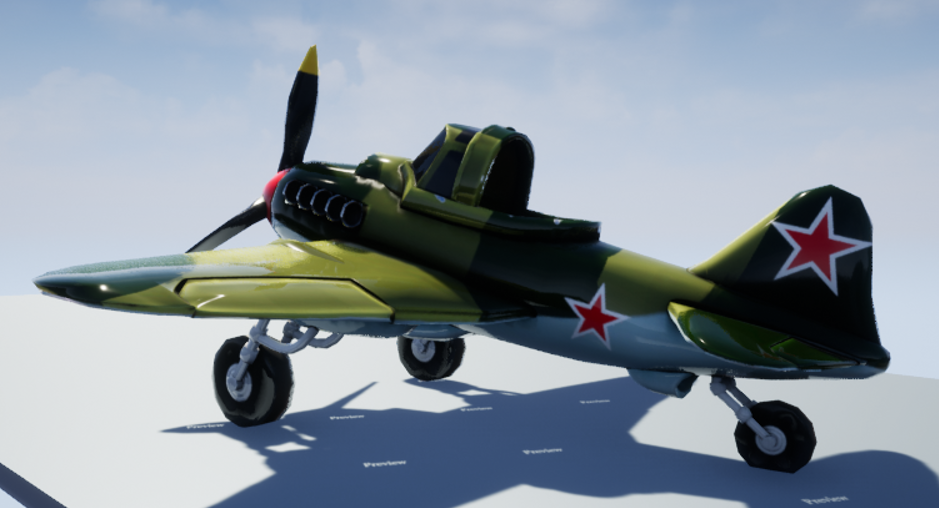 We've got a lot of work ahead of us. But are an awesome and dedicated team from around the globe getting stuff done. Developers local to a given region can get the current build to run smooth, but we are looking forward to sharing future builds with the community to really make the game work well with as many players in a match as possible.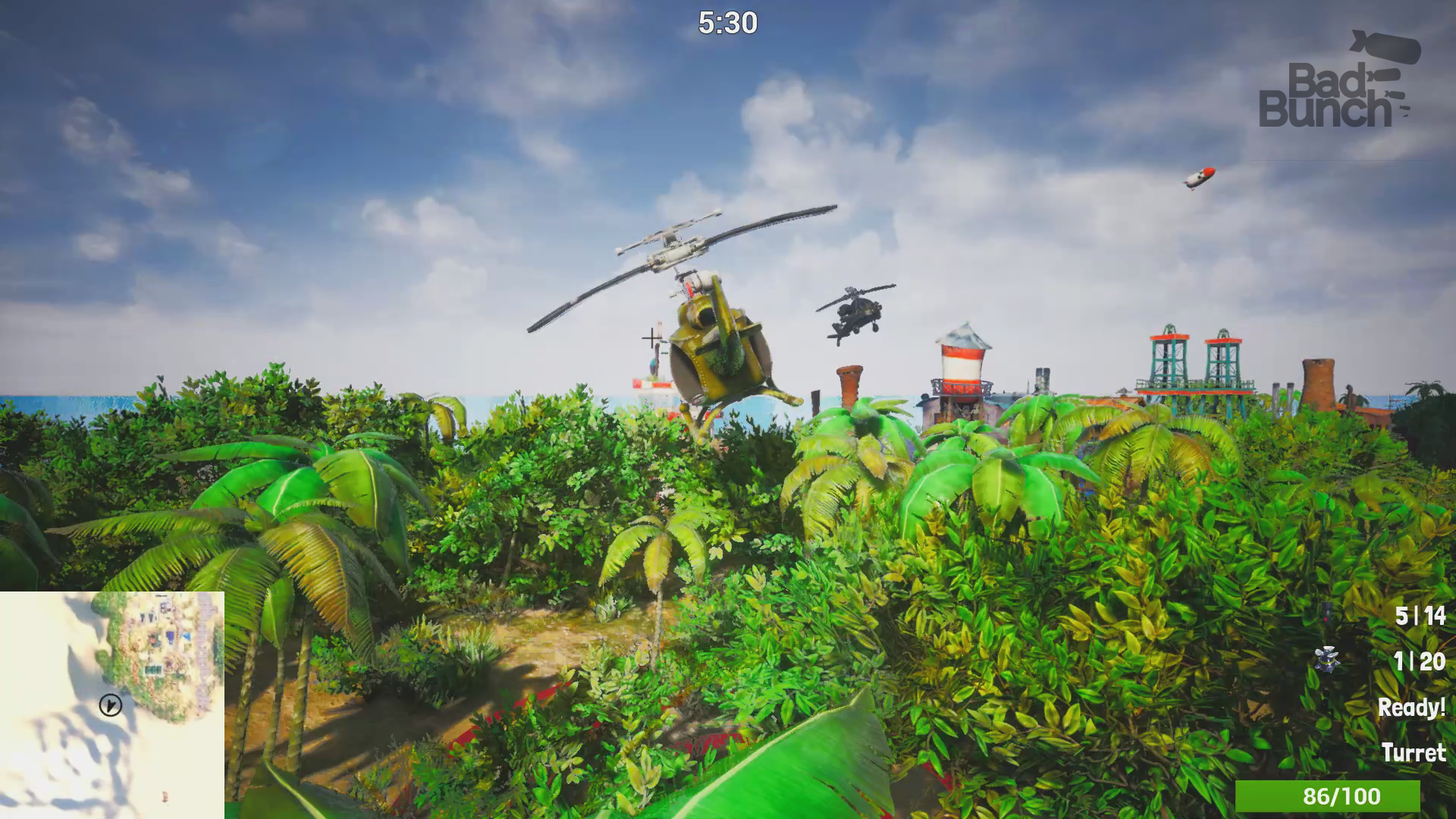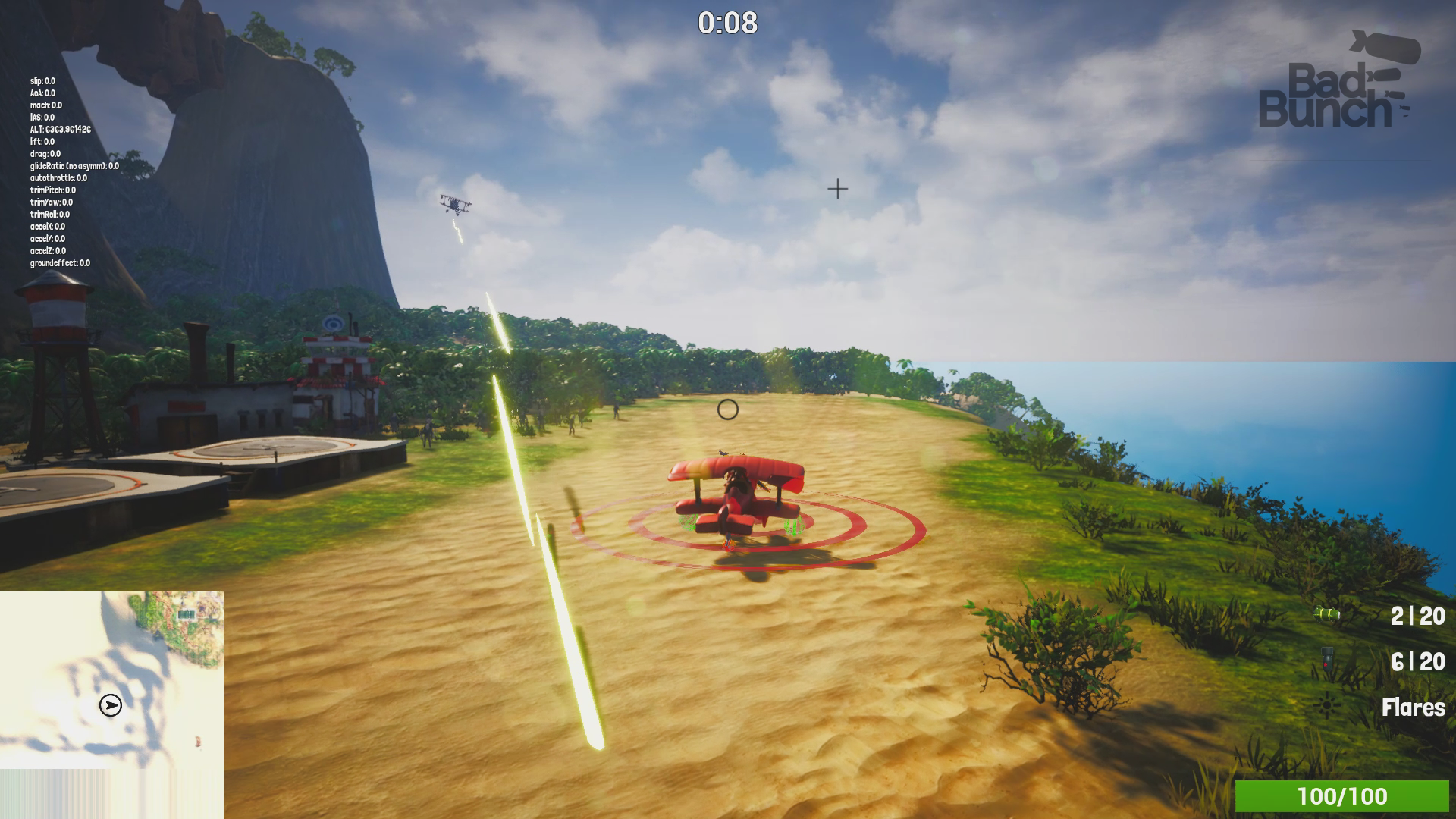 A missile scaled wrong, large enough to block out the sun.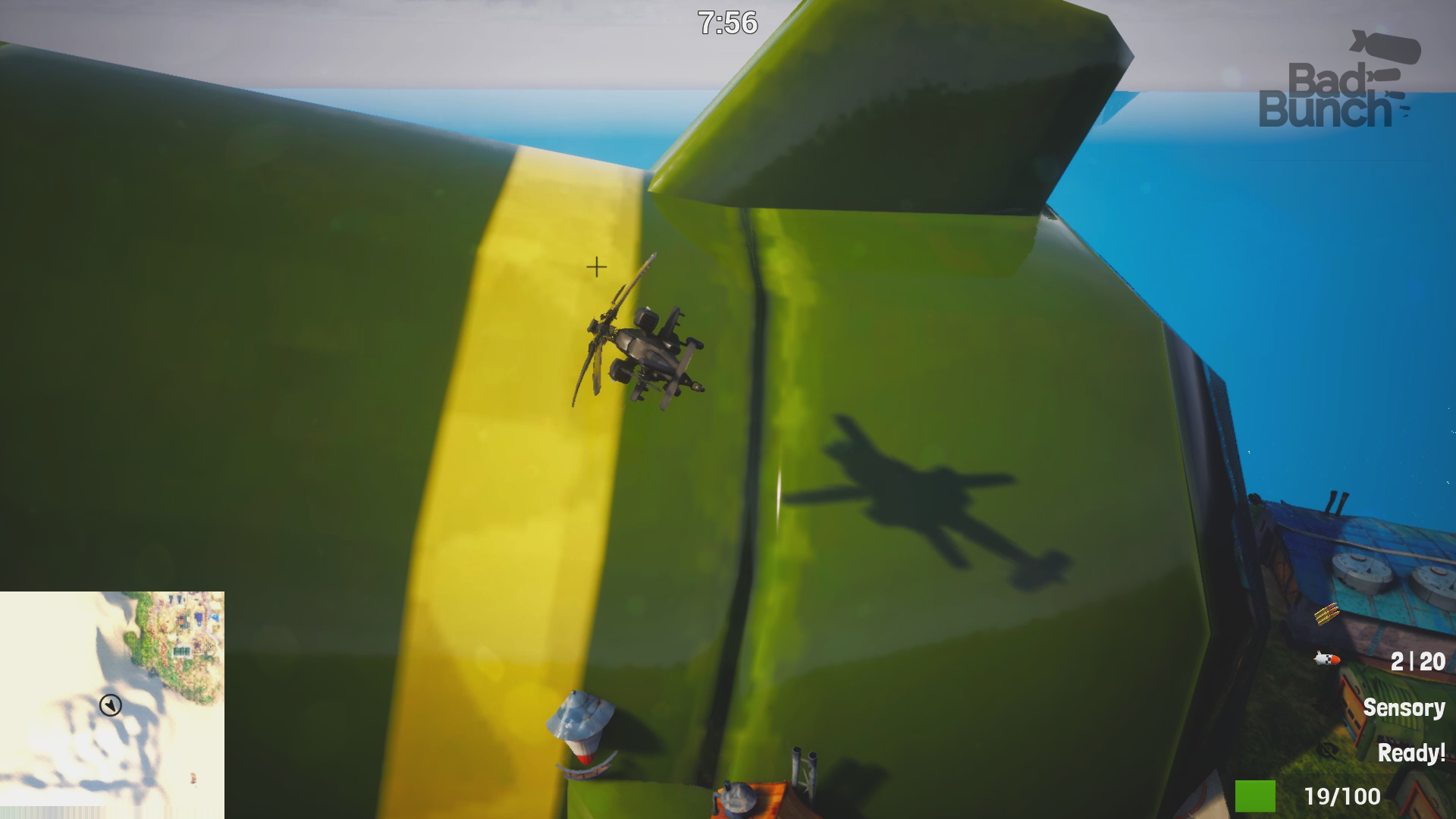 Sign up for the mail list: Badbunch.net