I added a backup system that will save your files (camp, upgrades, and resources) on startup into a backup folder located in %localappdata%
It will save up to 100 files. To find your most recent backup sort the files by 'date and time' and pick the most recent ones.
To restore a backup replace the files in the previous directory with the backups of your choice. You will have to delete the -# of the end for it to work.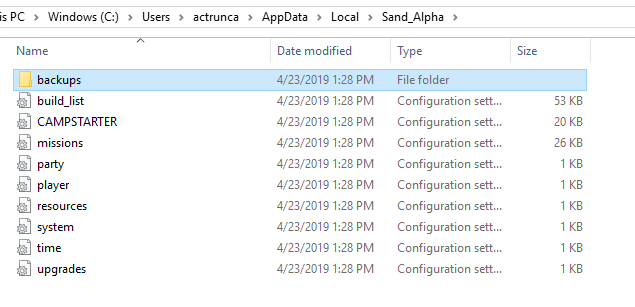 ALSO:
Increased starting base storage amounts to 100 from 50
Added parking spaces to each zone to keep cars from spawning inside buildings