​Hey everyone!

It's been over a month ever since we last posted a blog, so as you might expect, we have some news for you.
Short and sweet this time, just a general update.

The title of this particular blog is "Foundation", as that is what the team and I are focused on doing at the moment, building our studio foundation so Back Then, and eventually, other projects, are as tight as can be.
This includes contacting people for partnerships, organizing events, a lot of business traveling, etc.
I'm getting ahead of myself, so let's start with at the beginning.
PLAYSTATION TALENTS

​We've been talking about this event for the past 3-4 months now, ever since Back Then was confirmed as one of the 10 finalists.
Now, after all the storm passed, we're very happy to not only win the 'Games 4 Good' category but also the 'Best Game' prize.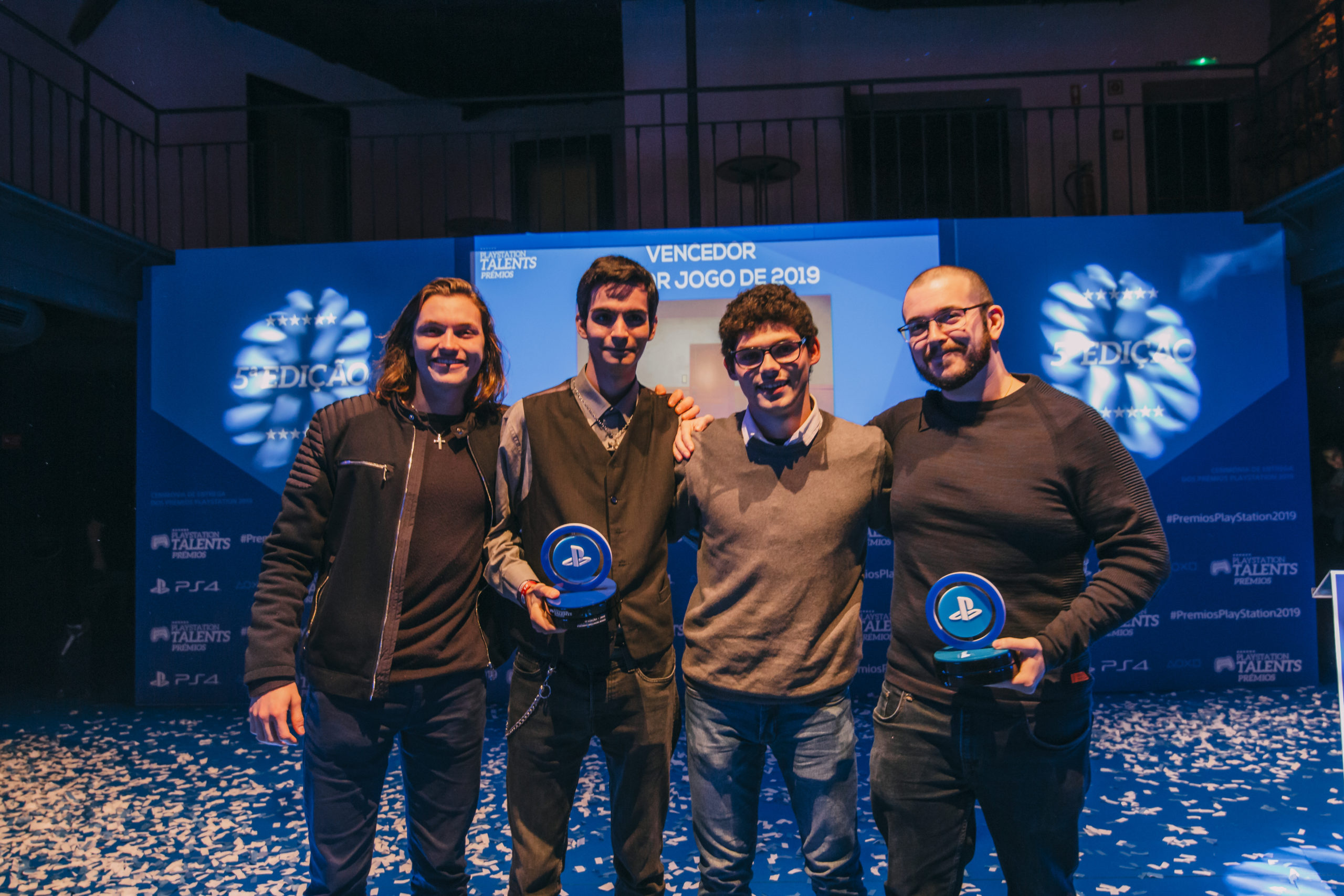 ​


​This win absolutely catapulted us into the spotlight, allowing us to have TV appearances, to show up on basically every tech/gaming website in Portugal, and of course, guaranteeing that the game releases on the PS4.
PR WEEK

​What followed was one of the busiest weeks in terms of PR we've ever had, in just a mere 4 days, Calebe and I showed up in a radio station, were in a podcast, got interviewed for 2 websites, and even had our first meeting with the PlaystationPT folks, where they offered us a PS4 for our upcoming physical studio (thanks guys)!​
Note that only the Exilecast podcast is in English, so I'd recommend that one if you don't understand Portuguese :)

Although that week in specific was rough, the PR never stopped as I personally been on another podcast that I recommend called Exilecast, where I delved into detail what makes Back Then special.
FALLOFF

​You'd think all of this got us everything we need to complete Back Then in a timely and relaxed manner, but that couldn't be further from the truth.
Currently, we're ironing out partnerships, as we don't have investment to open our own studio without help. There's also a big problem, geographically speaking, 2 out of the 4 team members are from Lisbon, I live 2 hours away, and the other lives 1:30h away...That, coupled with the fact that half of the team has a full-time job and the others are working for free, makes this a very tough situation, where we've had several meetings about what we want to do, what's the best procedure and whatnot and we still haven't got a clear plan.
What we're looking for, is funding, and we have a couple of options lined up in the coming months, but, having options and actually getting funded are two very different things.
In order to keep transparency, January and this month were completely focused on studio building and marketing. That's all we had time for, Calebe is polishing the game's narrative so the rest of the team can get to work, but while that doesn't happen, we're on hold.
Being on "hold", has allowed me to explore a lot of outside the box ideas I've had in terms of marketing for the game, and while some of them will happen, most can't, as I mentioned previously, we're not getting paid to work on the game, and I really like eating. You can see how that becomes a problem.
Although we hope to have everything ironed out by March, we also would love to go to LGF in March-April, but everything is happening all at once and we're trying to make sense of it all.

​

A short blog for now, but the wait will be worth it, next month we'll have tons of news for sure.
Follow our social media!
Discord: Discord.gg
Facebook: Facebook.com
Twitter: Twitter.com
Cya folks,
Ruben