​YEAR IN REVIEW - "Elapse"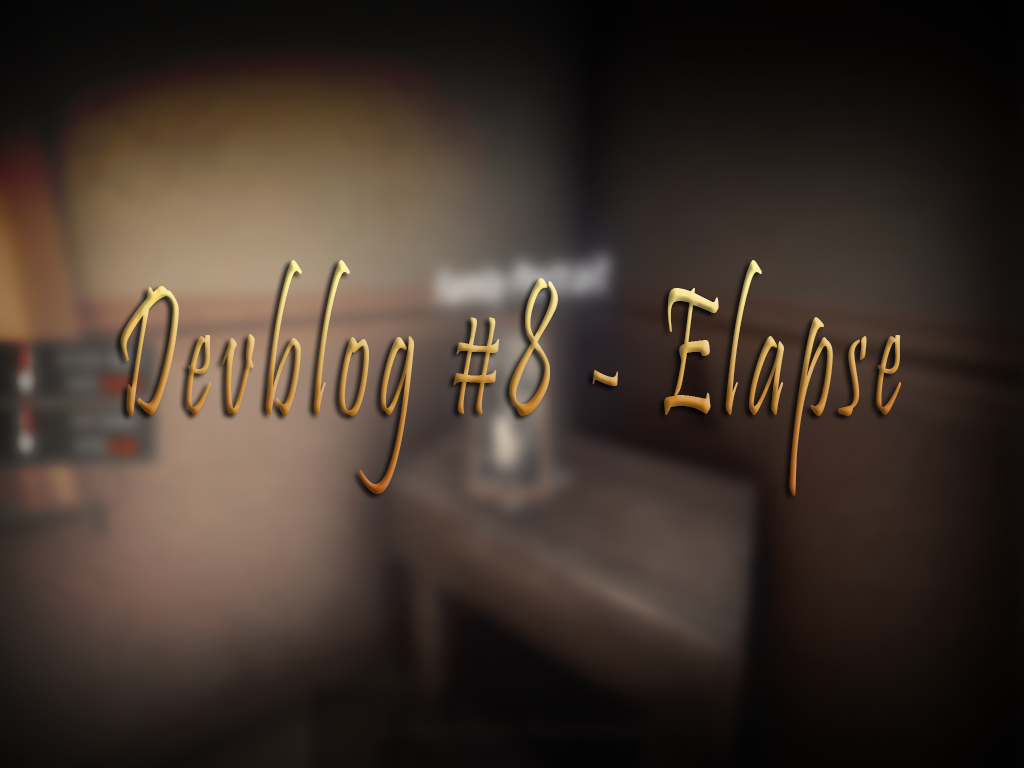 ​
If we had to describe 2019 in a word, that would be it. Looking back, the past year has without a doubt been a roller-coaster. There's been ups, and there's been downs, just like any other team out there working on their passion project. We stuck through it, and we'd like to share with you a timeline of events per se. Starting in January 2019, and ending today. Here's to a new year!
Birth of the Outriders
The Global Game Jam was about to begin, and a group of friends gathered to make a team. Originally there were 6 Outriders (currently we are 4), and almost all of us were in the same B.A. course.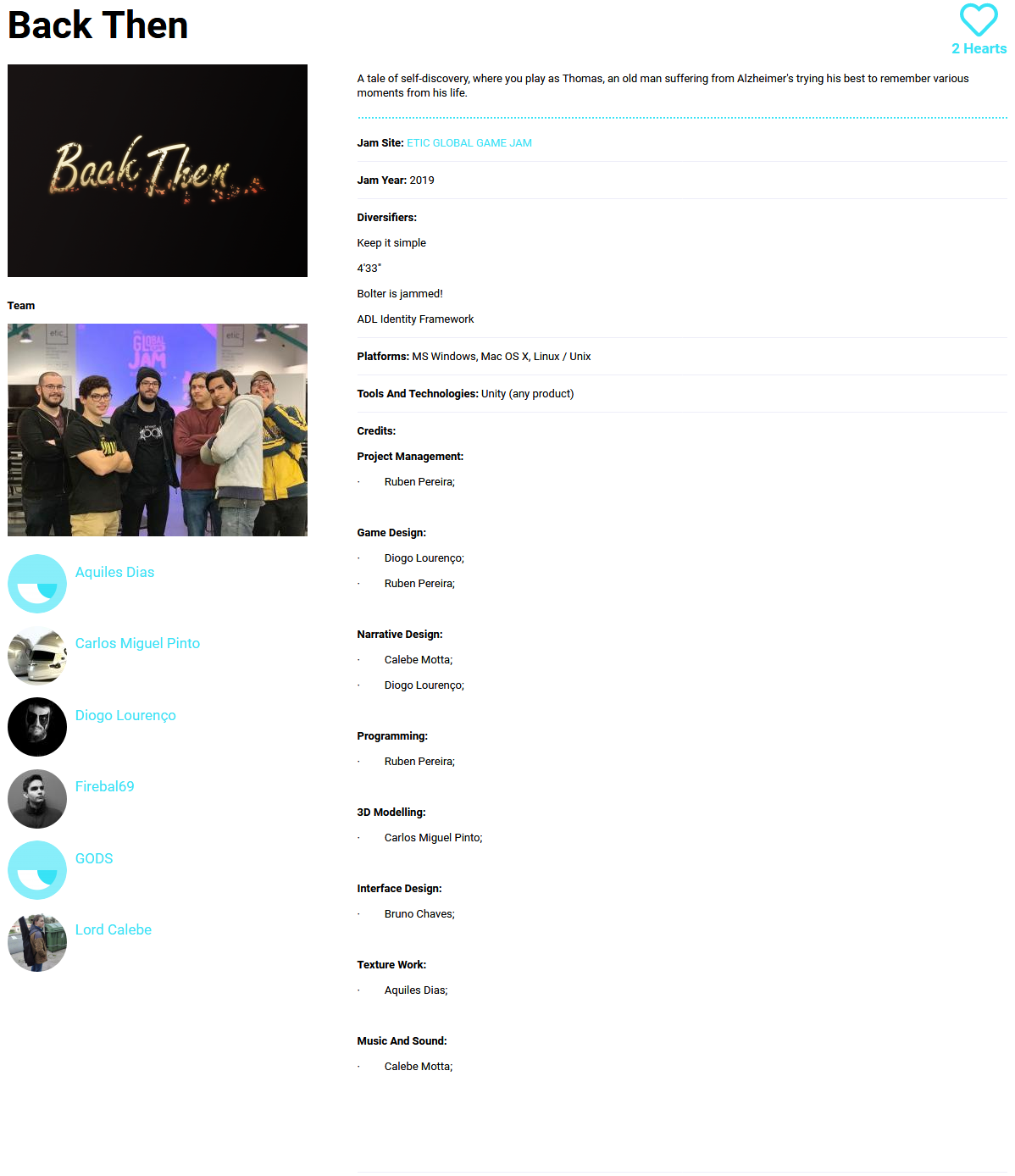 ​
Our goal was simple, completely rock out the competition and show an awesome game at the end of the 48 hour period.
The theme was unveiled: "Home". Simple as that.
We gathered around and discussed ideas for about half an hour.


Originally, we were going to make a sleep paralysis type of game, where you couldn't move and had to have quick reflexes to survive waves of increasingly challenging spooky monsters.
Until Aquiles, our Art Director, drops a gem. "What if you were on a wheelchair?".
​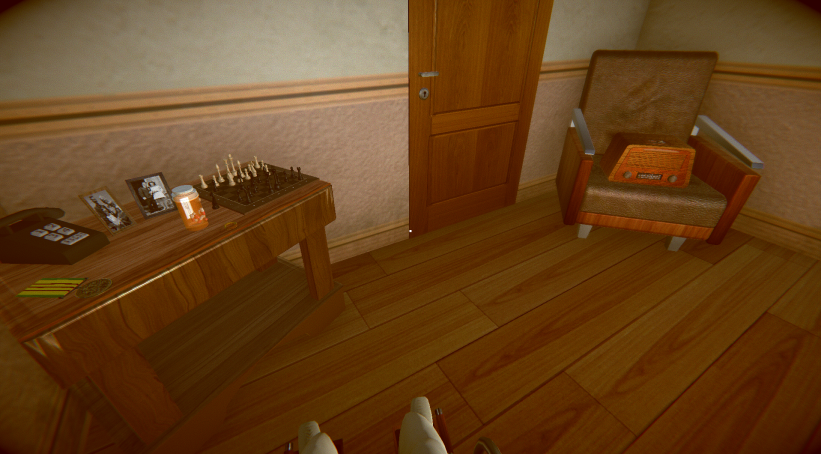 ​​
We liked the idea, but it needed substance, a message and a goal. Alzheimer's was quickly brought up, and upon finding out that we all have similar experiences with the disease, we decided we could share our stories (and mainly the stories of our loved ones) with this small project.
We developed a prototype in those 48 hours, (almost didn't make the deadline) and feedback was overall good. In just under two days (Yes, we did sleep!), we achieved what we wanted: an immersive story that had a message to share.
​
The team was content with the ending result, and quickly started talking about continuing the project, taking it to the next level.
But first, we had our course to finish.
The Ride of the Outriders
GGJ was at the end of January, and throughout the remainder of the course, our team suffered some changes. Some started jobs in the industry, others got busy with a multitude of things, and others moved away.
None of us wanted to forget about the project, because it truly has a lot of potential if done right. So in June, after we finished our course, the team gathered up, and we started building on top of what we had. More narrative, more interactions and mechanics, a high level of polishing, etc.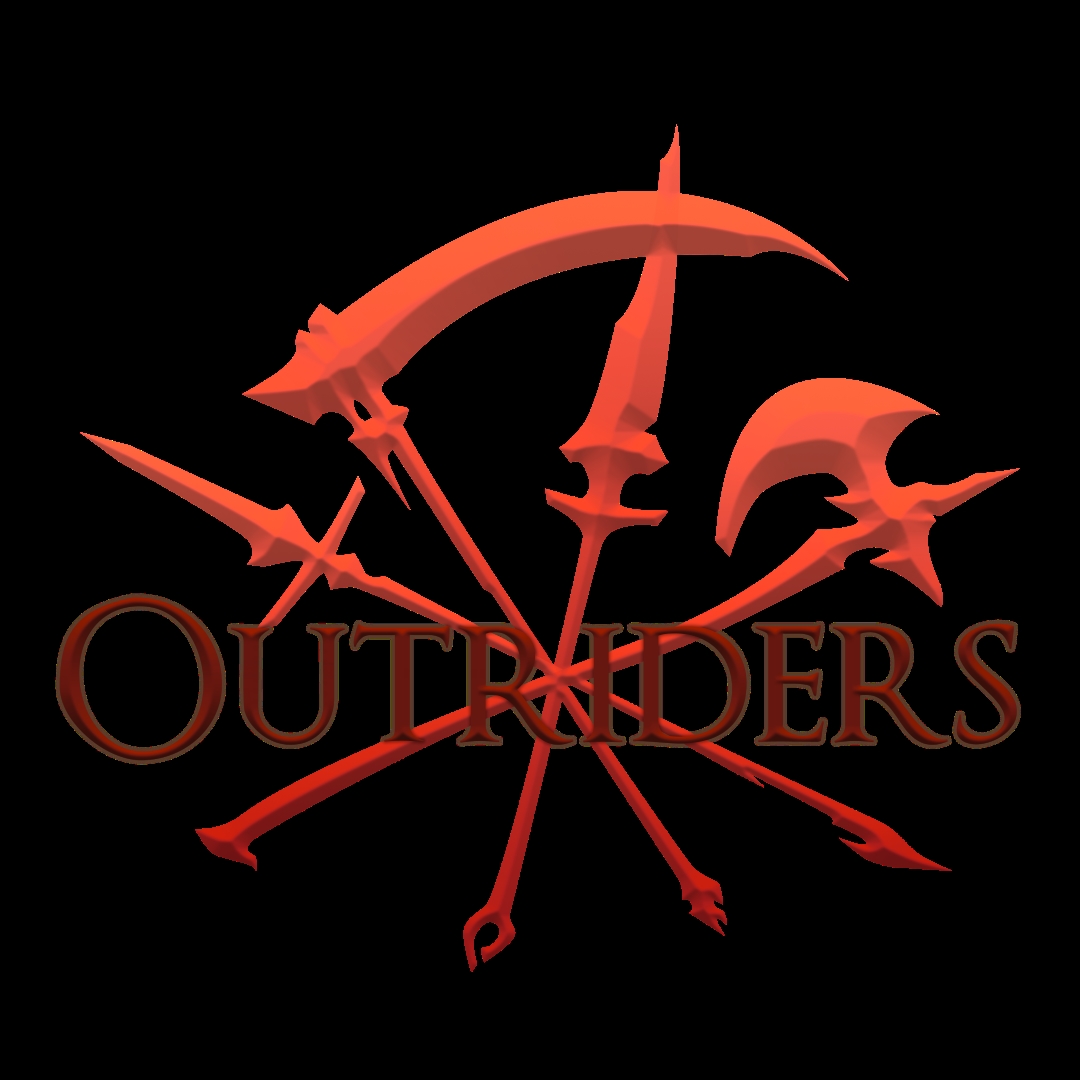 ​​
Our goal was to make a small demo, and show it off at conventions. Have our documentation prepared and ready. Network as much as possible and show the game to as many people we could.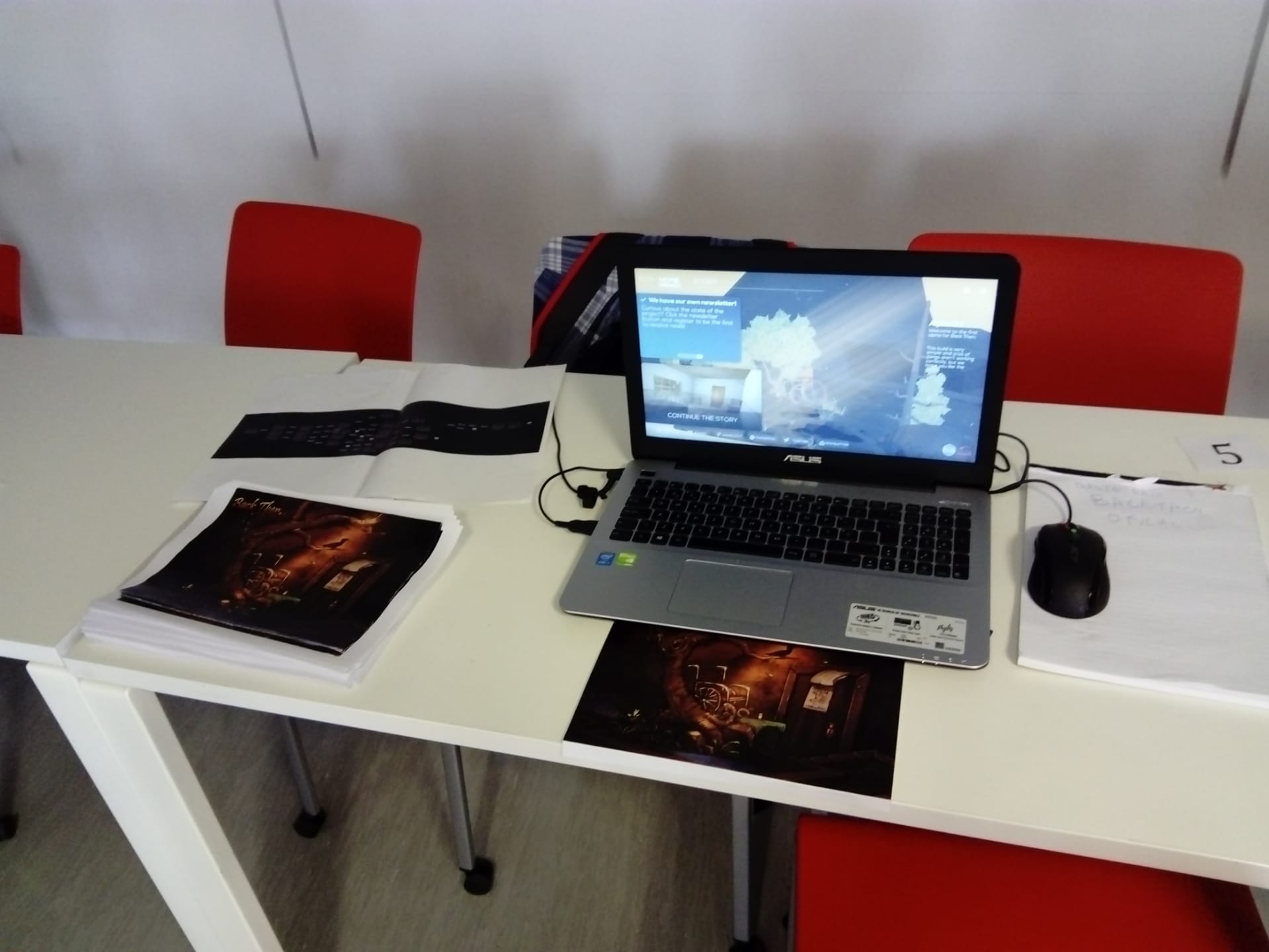 ​
In September, we submitted our project and our documentation to Playstation Talents Portugal contest and IndieX.
The former is a PlayStation contest in Portugal, with the Best Game Award's prize being 10.000€, a PS4 devkit, a marketing campaign, and more.
The latter is an indie focused space inside a bigger convention. They were present at Lisbon Games Week 2018, but this year have made the switch to a new gaming convention called "Moche XL Games World", which conveniently happened the week prior to this year's edition of Lisbon Games Week. (Yes, we had to go through the 2 largest conventions in our country back to back).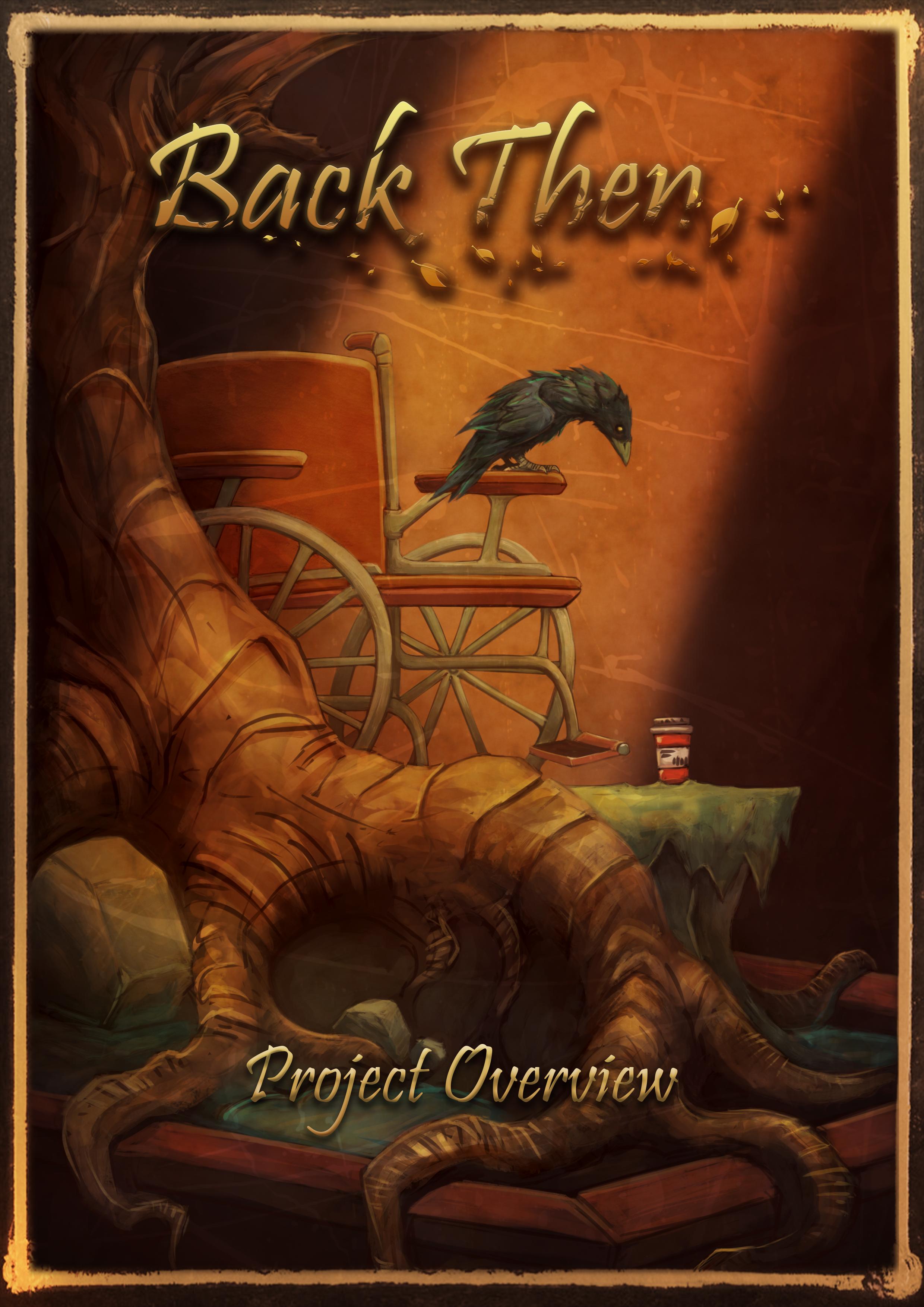 ​
Fortunately, our project proved enough to be a finalist in both. With motivation at an all time high and a lot on our plate, we prepared for what was coming up next.
Conventions and Awards
November 14th marked the start of Moche XL Games World, where we had a neat booth and awesome stands offered by the IndieX team. (Thanks, guys!) Players were many, and opinions/suggestions flew in every direction. We had devs, Rami Ismail, and people of all ages play our game.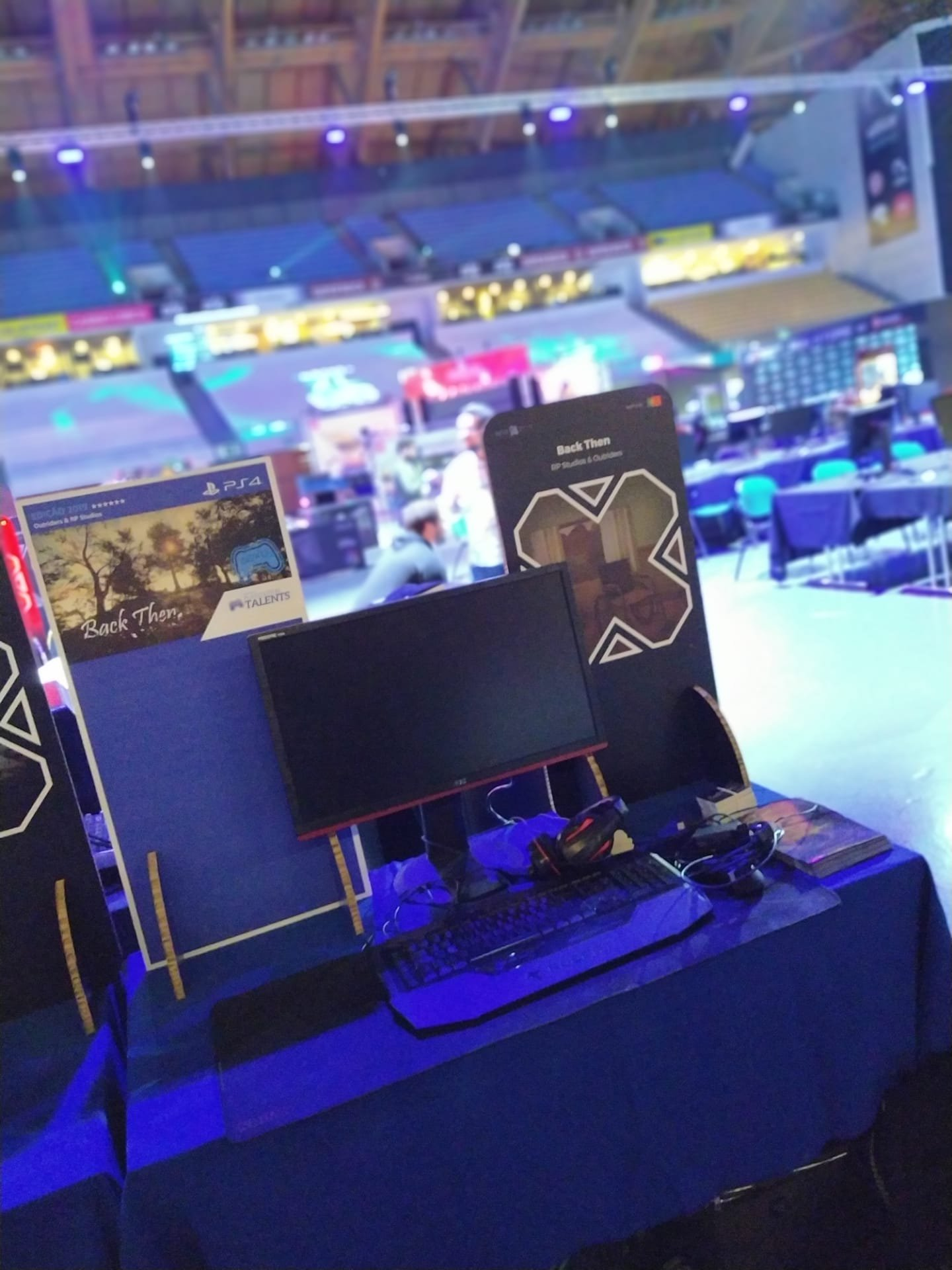 ​
Our heads were boiling with ideas, new implementations and overall expansion of the project.
It was during this convention that 'Back Then' had national coverage as it was featured in an article for P3 of Público, and we won the People's Choice award for IndieX.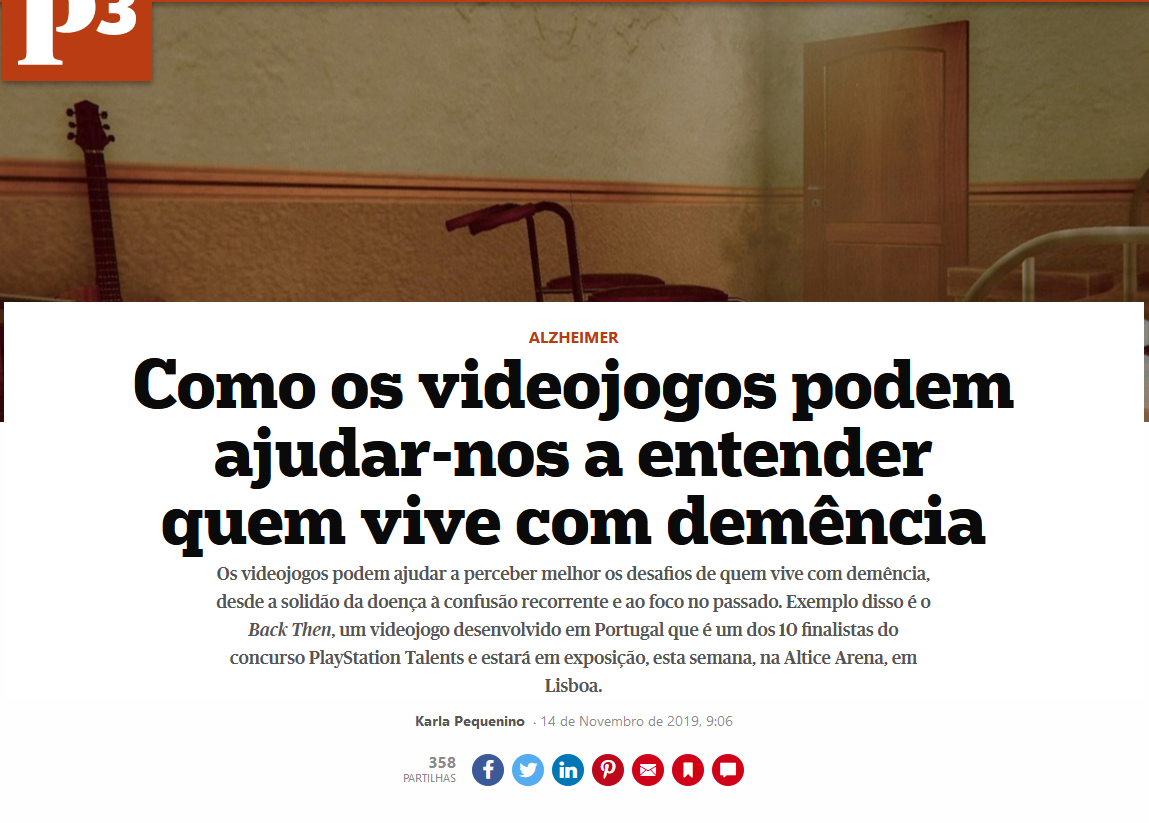 ​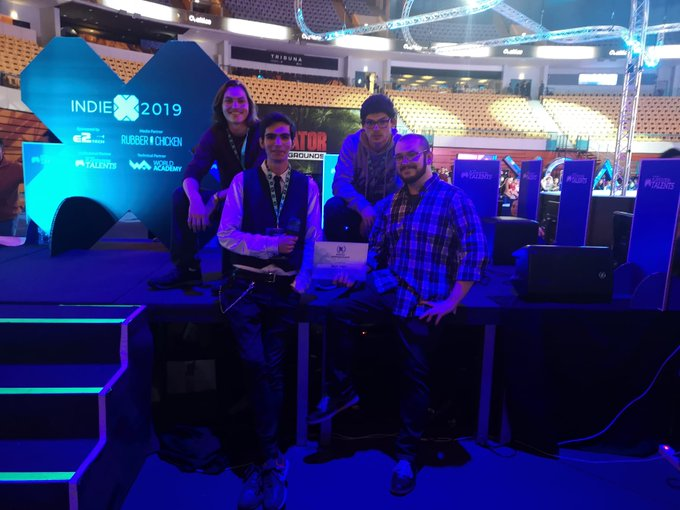 ​
Overall, we were more than happy with the results. Not only did we met a lot of great people who will no doubt be crossing paths with us later, but we also gathered feedback, got some exposure, and did what we set out to do.
Before we had much time to think about everything we had accomplished, Lisbon Games Week started less than a week later.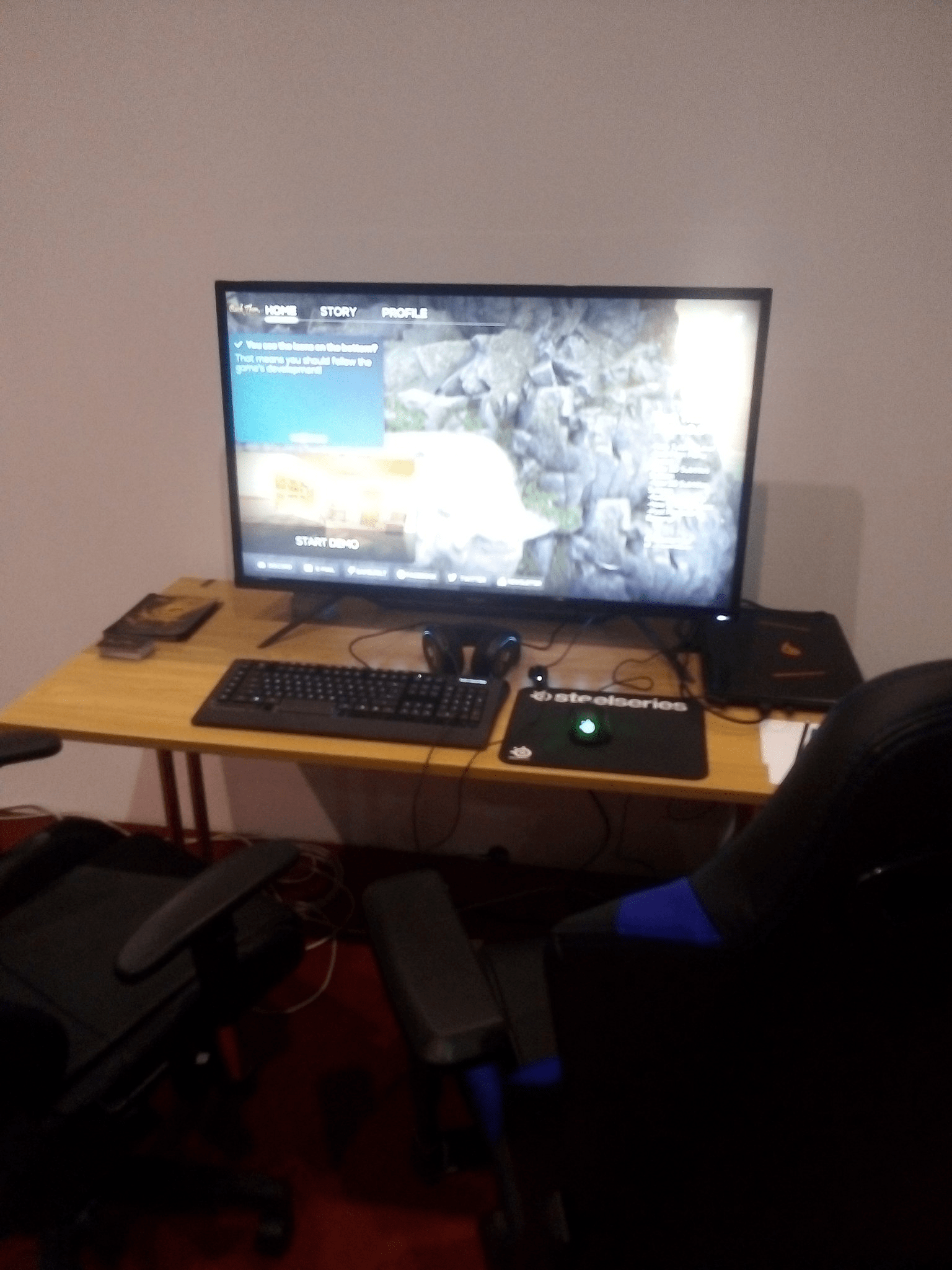 ​
This convention was a lot softer, as everyone was still tired from the week before. We ended up networking a lot and met even more people, had dev dinners, a couple of cool ideas and called it a week.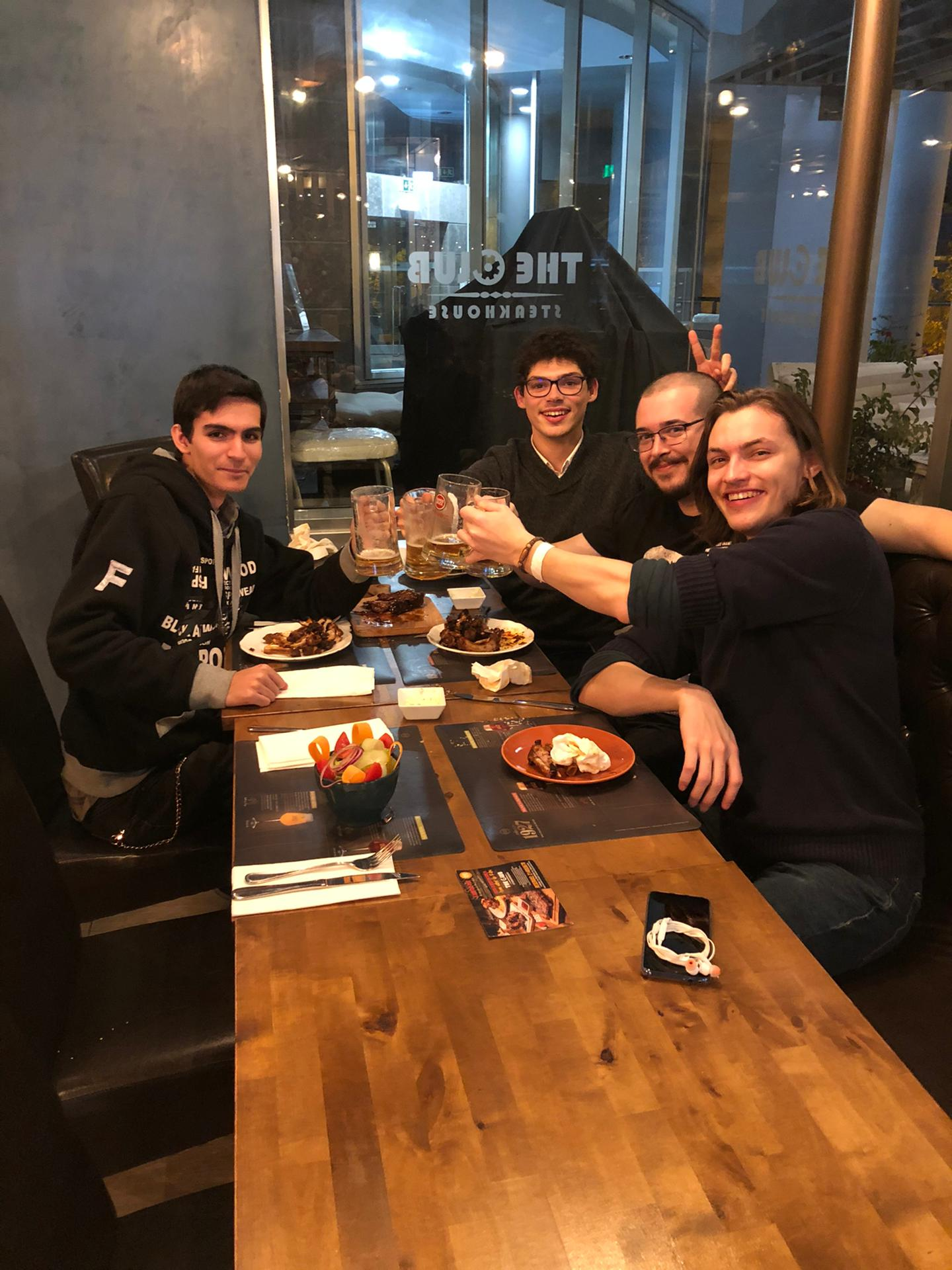 ​
Brainstorm Month
So, how do you follow up such a successful month of progress? Well, you take a step back, look at what you have, and decide how to move forward.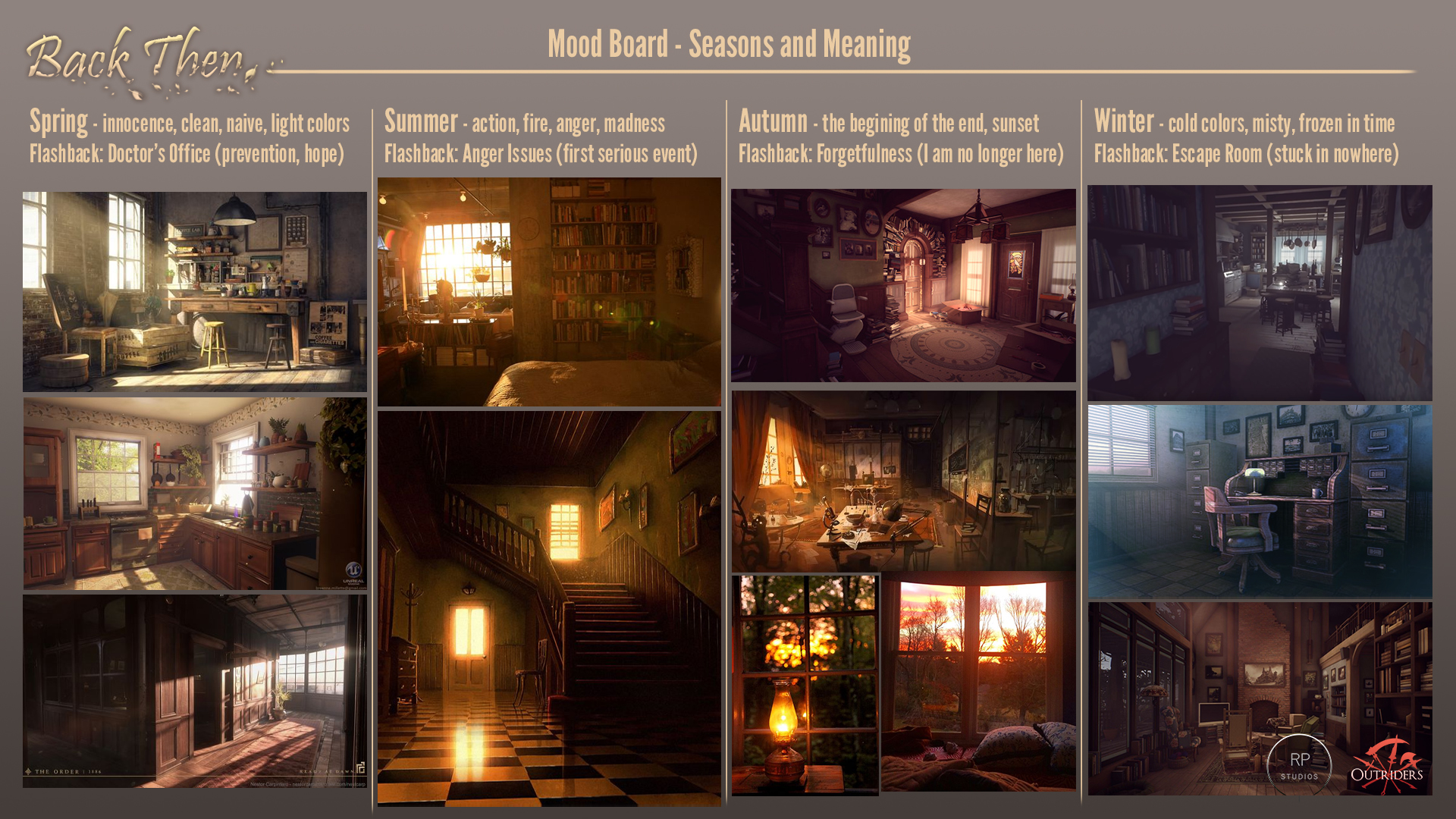 ​
We at Outriders, decided to go back to the drawing board and change a few of the foundations of the project, as we want to produce a rich narrative experience with a message and a well defined loop. Not a sandbox.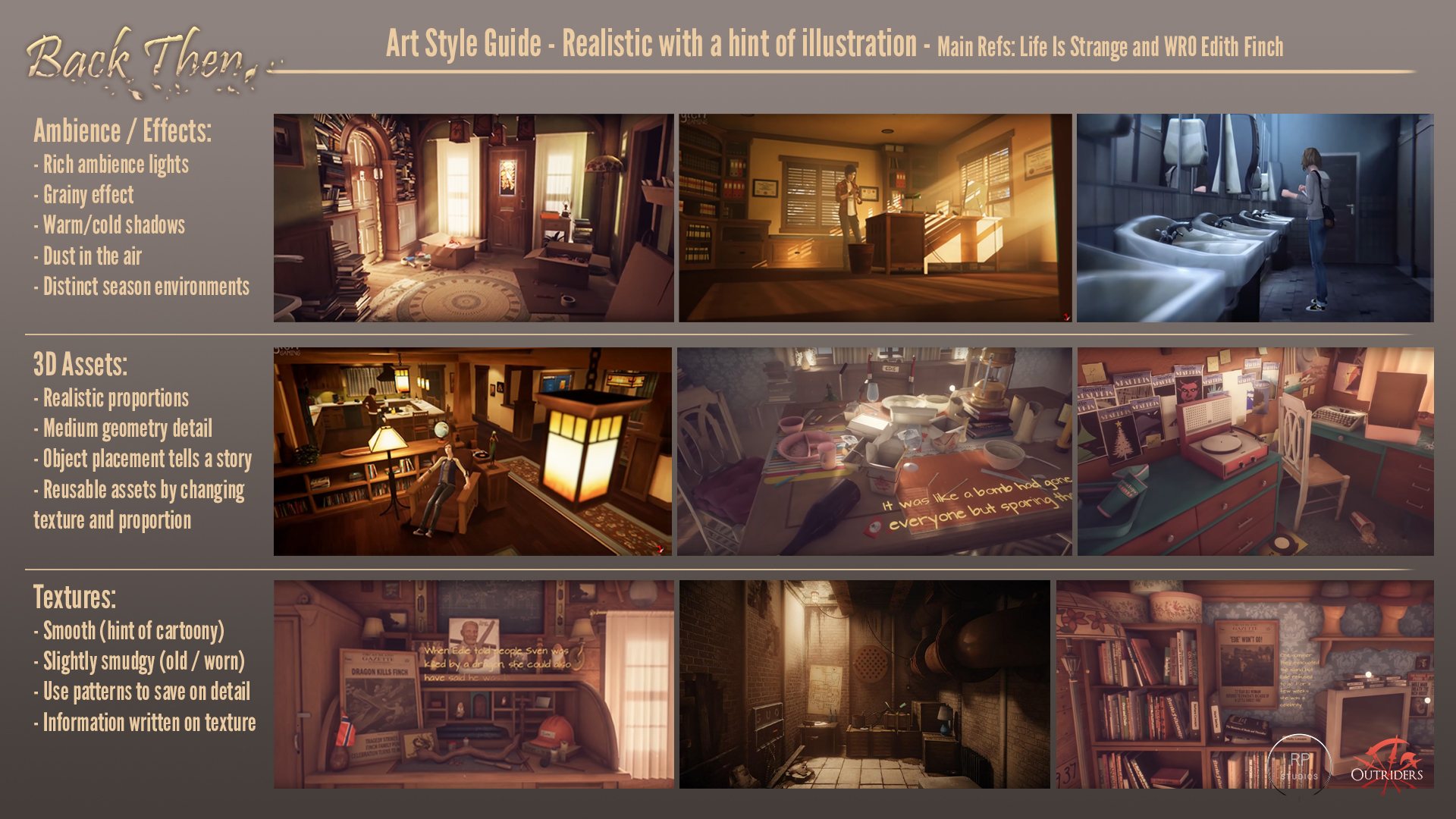 ​
Future and our Goals
Let's be real here, we're expanding the game quite a bit from our initial scope, and that means we have to recalculate all the hours the game will take us to complete. We do have a lot of plans for 2020. Everything will kick off at the end of January with the Playstation Talents finalist ceremony, where we'll see what project wins what category.
After that, we are planning a trip at the end of March, but I can't unveil many details about it yet because it's not 100% confirmed.
We are also planning to have a vertical slice done by the end of March, in which we can show to several key figures in the industry.
From April to June, we're going to be in full-production mode, building the game from top to bottom and testing everything.
That's what we got so far, the first 6 months are rather slow in terms of industry-wide events, although we're always on the lookout for more opportunities.

Thank you for an incredible year, without your support the team wouldn't have gotten this far. We truly appreciate your time.
Here's to a great decade.
Follow our social media!
Discord: Discord.gg
Facebook: Facebook.com
Twitter: Twitter.com
Cya folks,
Ruben