Lee-Enfield No.4 Mk I*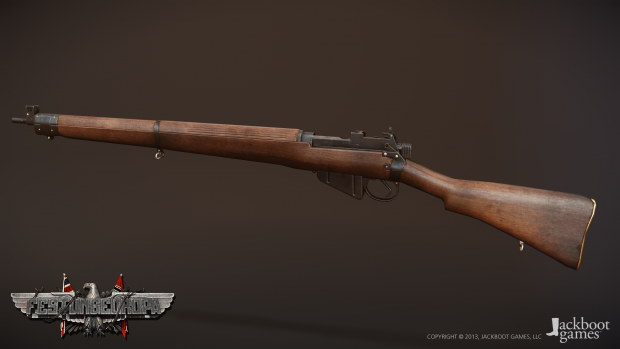 Being the main battle rifle for the Commonwealth forces in the Normandy Campaign, we already had introduced the Lee-Enfield No.4 Mk I* as one of the most important and iconic weapons to be featured inFestung Europa. Ultimatley however we felt we could and should do better! Detailed community criticism did play a vital role in this decision. Have a look at the completley new model with the Mk II Spike Bayonet attached.
Scharfschützengewehr Karabiner 98k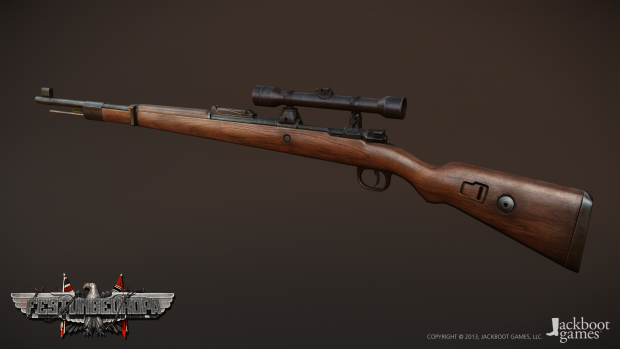 We took the opportunity and sent one of the most reliable K98k's in the arsenal back to the armoury to be fitted with a telescopic sight, turning it into a sniper rifle much coveted by marksmen around the world. Here we have a Scharfschützengewehr K98k fitted with a Zeiss Zielsechs 6x telescopic sight. This weapon will be available in the game for certain classes only. While in the shop, following a heated discussion the Waffenmeister decided to give the K98k a good and proper overhaul and bring it up to company standards. See the results below!
While the armoury has been busy, Crytek has released version 3.5 of its powerful CRYENGINE. Among many other features, the update includes Physically Based Shading (which essentially lets us emulate surfaces more realistically) and procedural weather effects amongst other features. Expect us to exploit the CRYENGINE to the best of our abilities!
Secondly, the art department is going through a major restructure in order to streamline asset production and ensure AAA quality throughout. The whole pipeline will begin with concept art to help us establish the mood and feel of each environment – something that we strongly believe will allow us to develop an emotional level of immersion. This leads us to asset modelling where the artists will stay very close the concepts to match the tone of each environment, and pay particularly close attention to historical references. While these assets are being built, our Level Artists will work with the leads to create each map. Finally, our Finishing Artists will go in and polish up the map with nice lighting and atmospherics- again staying very close the concept and references. Expect a dedicated Level Creation update in the not-so-distant future!
Let us conclude this Media Release with a close-up of the K98′s Seitengewehr 1884/98 bayonet. Remember – bayonets will be detachable in the game!
As always, you can help the Jackboots by Liking, Linking, Retweeting, Sharing our messages and talking about Festung Europa on the forum!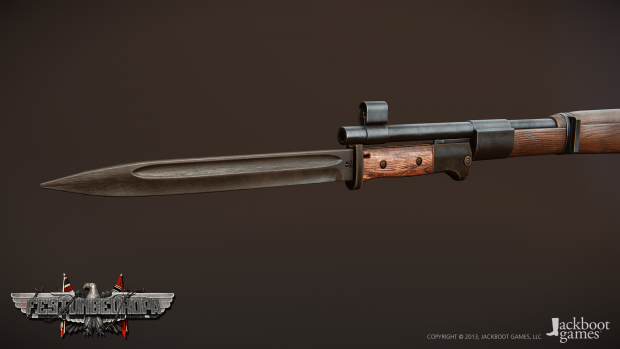 We are recruiting – take a look at our Jobs Section and contact us!
www.jackbootgames.com/jobs