Hi, I'm ninjadave, and I'm a part of Roundhouse studios.
To be completely honest here, I've been developing this project, Crimson Crow, for 4 years now.
I started off 'literally' not knowing much of game design at all. Frankly, I underestimated it.
After running into a miserable failure in a few months after creating this account on Moddb, we went to what was called the 'underground'.
I pushed everything I thought I knew to the side and spent hour after hour, day after day re-learning everything. The project went for weeks un-updated, and I barely had a clue on how to do anything still.
Well I've learned since then. I've learned much.
Looking at what I had designed.. I realized that so many ideas had changed. Plans have been skewed, many plans have been changed.
This is the new year, so I've finally made up my mind of re-writing much of the script. I started this December 30th.
It seemed difficult to get an idea straight. Until then I remember what exactly started this project in the first place. 4 Years ago, we had the Roundhouse comics. An odd almost mismatched tale of 3 soldiers fighting against the odds: Against the rising Crimson Legion forces and the infested disease spreading through the civilian population.
Thus, I re-wrote many of the core gameplay features.
Instead of just 'telling' you that we're changing our plans. Well we've actually been working hard on them for the past week. I hope you approve :) :
+ Smaller team battles
-After doing some AI playtesting matches, I soon found 100 player matches chaotic. More over, to the point of simply just not even knowing whats happening. Instead of pushing the amount of players over the edge, the amount of players will be cut down to a much smaller team/squad.
AI will also be added to the mix... In a few different forms.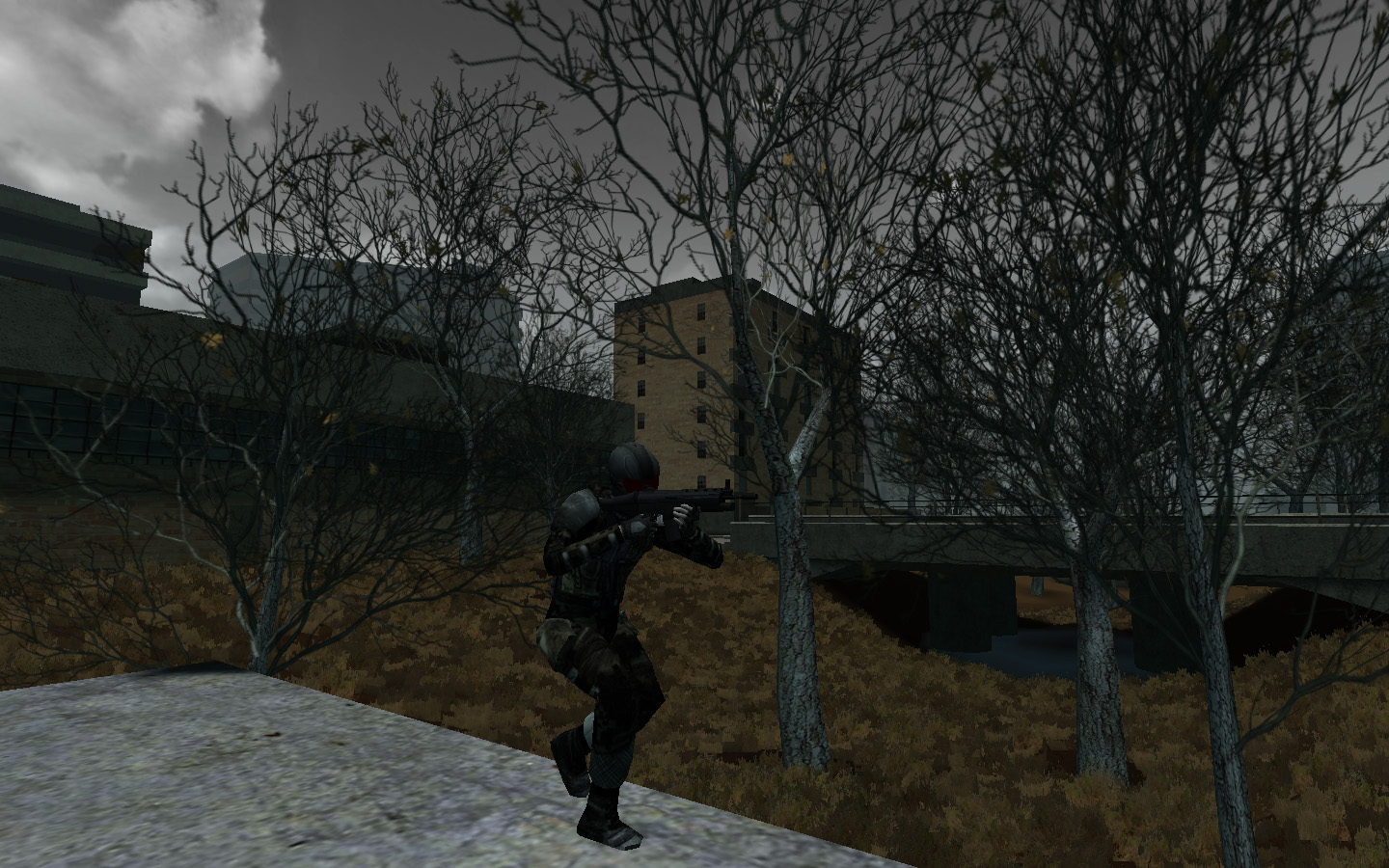 (Sneaking about in Gull City)
+ Characters.
-Crimson Crow has much storyline interweaved in every section of every corner.
Instead of simply telling you what that is, we want you to play it.
The storyline focuses around several main characters which you'll find through-out multiplayer matches. Helping them can be greatly rewarding. Shunning them might hurt odds.
I don't have any glamorous pictures of whats been done so far. I think each character could use a lot more about them than a little add-in. :)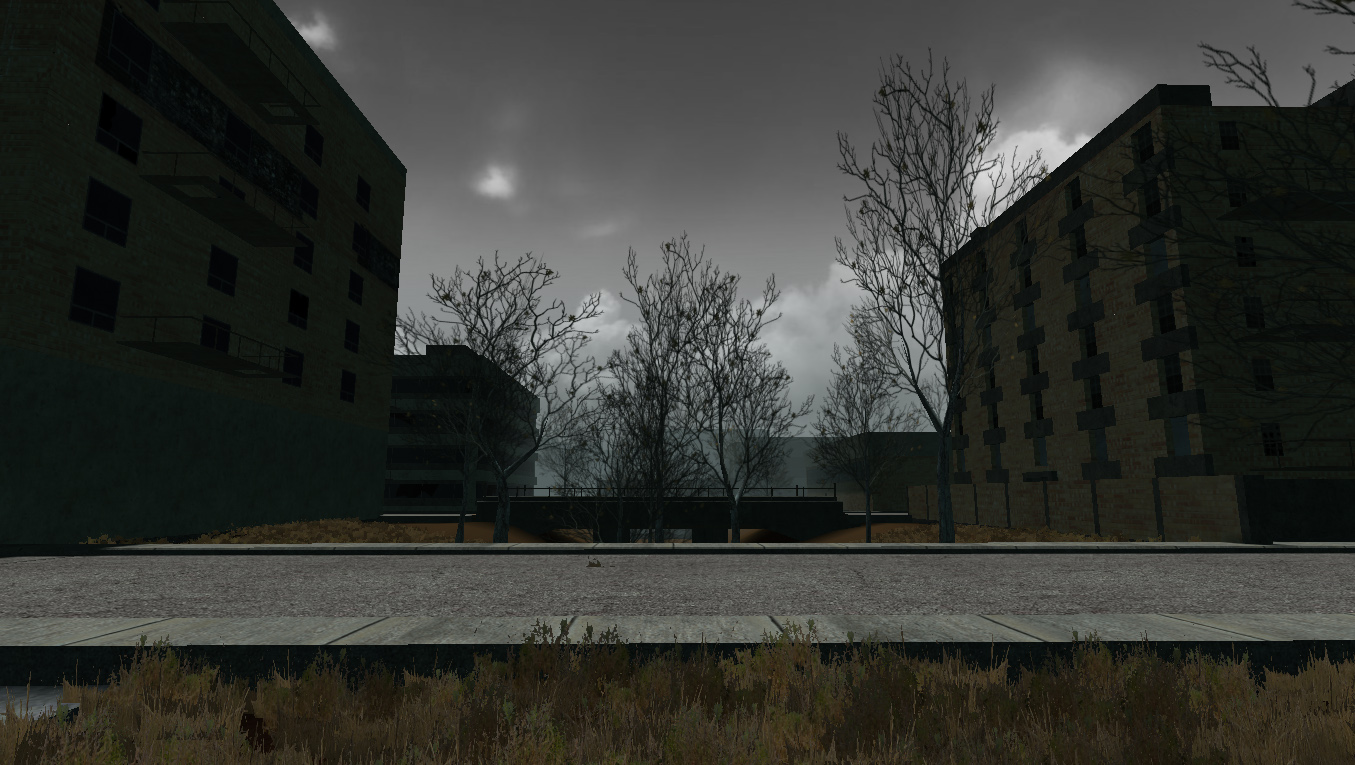 (Gull City)
+ Infested
-We've had many people interested in the infested. So we felt giving them a bit more credit in-game would do some good. The infested are a diseased group of people who wish to tend to themselves. Enter their territory and prepare to fight.
They may also disrupt firefights between the two teams. So keep on your guard.
If need be, why not attract a few and lead them towards your enemies?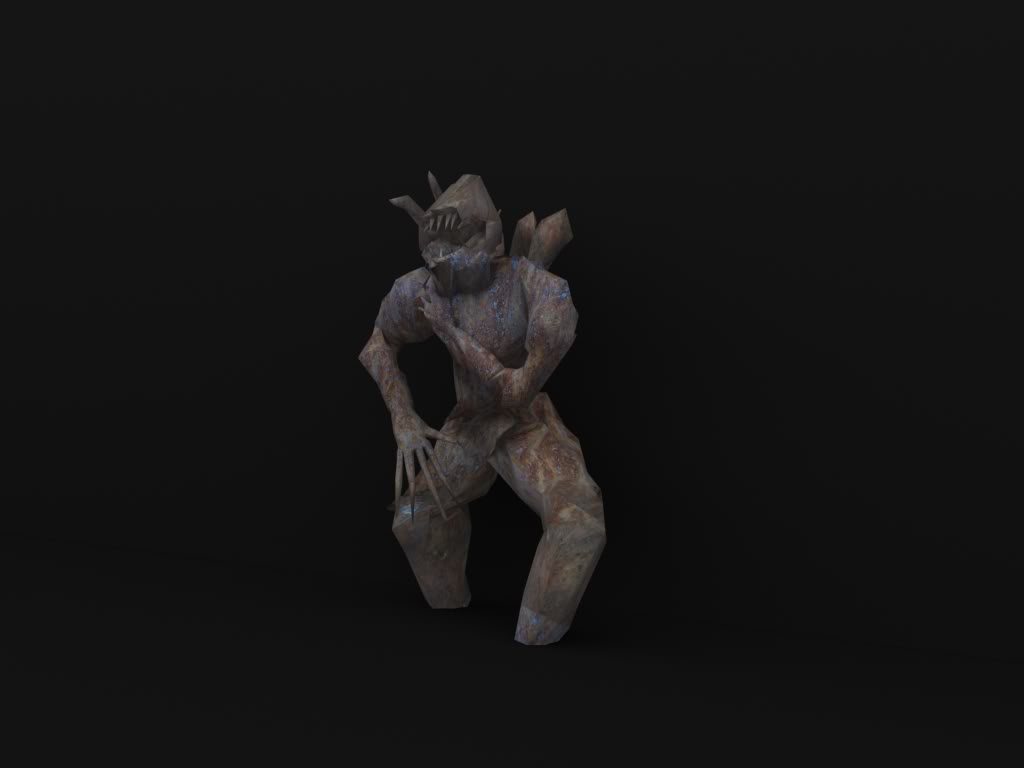 (Our first Infested WIP. Its ok, you'll see plenty more of these.)
+Character Customizing
-We've had many many requests for some player customizing. Sadly, I don't have any screenshots
of some amazing system implemented yet. But you'll see some soon enough.
+Camo
-We've also had many requests on sneaking. How sniper rifles should work, how to hide.
One thing thats been brought up quite a bit is camo and ghillie suits.
Now, this is a sci fi future.. Ghillie suits are a little out of date.
So I've been working on a dynamic ever-changing camo system.
Its been roughly implemented twice, but I threw those ideas away, and began working toward a 3rd
and final design. Its about 30% complete. I hoped to have something show-off worthy by today, but
sadly I don't. :( Sorry.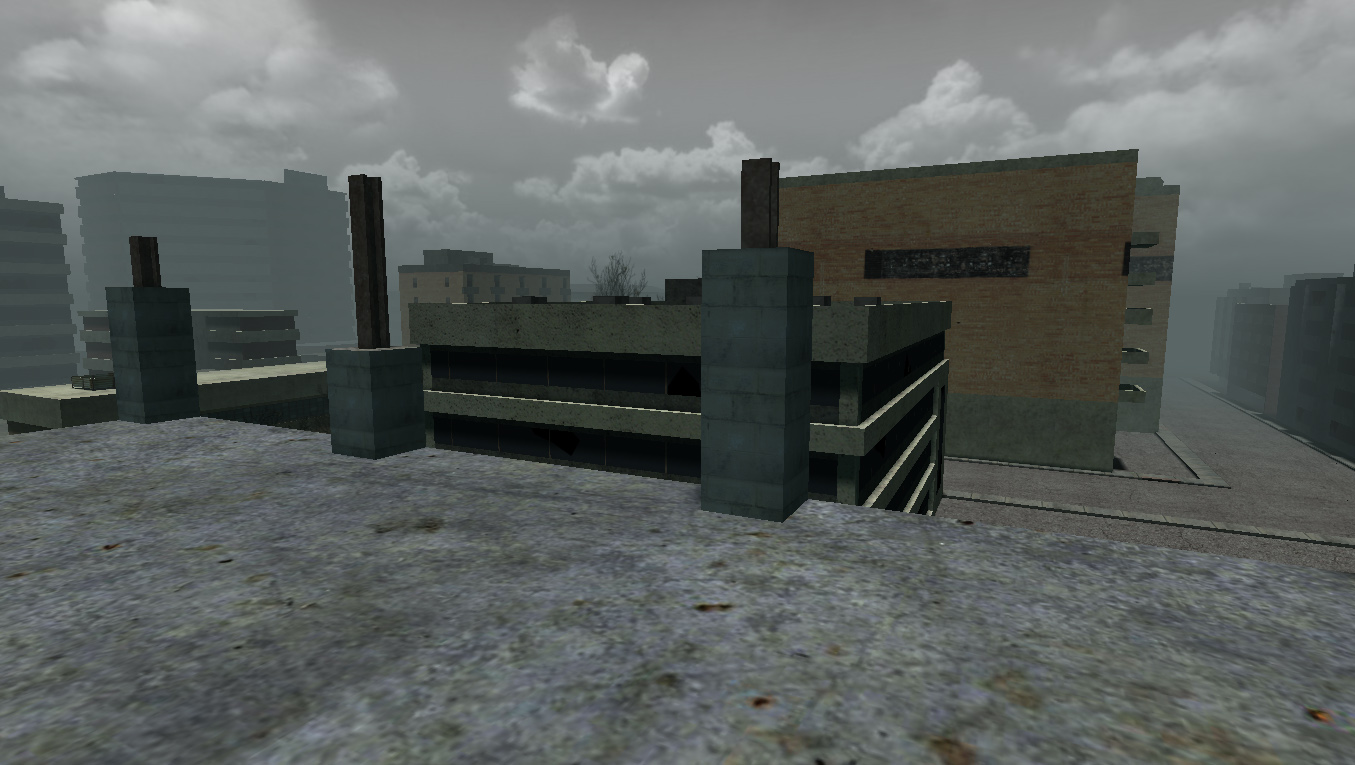 (On the construction site, Gull City)
Thats quite an update.
Sorry we're arriving to MOTY 'very' late.
After a major computer virus crash, well I'm very surprised I'm here typing all this today.
I honestly thought we'd completely miss MOTY all together.
I can't entice everyone to vote for us. All I can say is, we tried, and at least we arrived to see the show. :)
(For old time's sake, a scan of the 7th and final comic in the series. The same series that started it all. In the near future, you'll get to meet this masked character, and the horde of infested he fights.)