It was a tough competition, but our small group of 11 managed to pull through With victory! We're officially the best student game of 2012 for the University of California, Santa Cruz!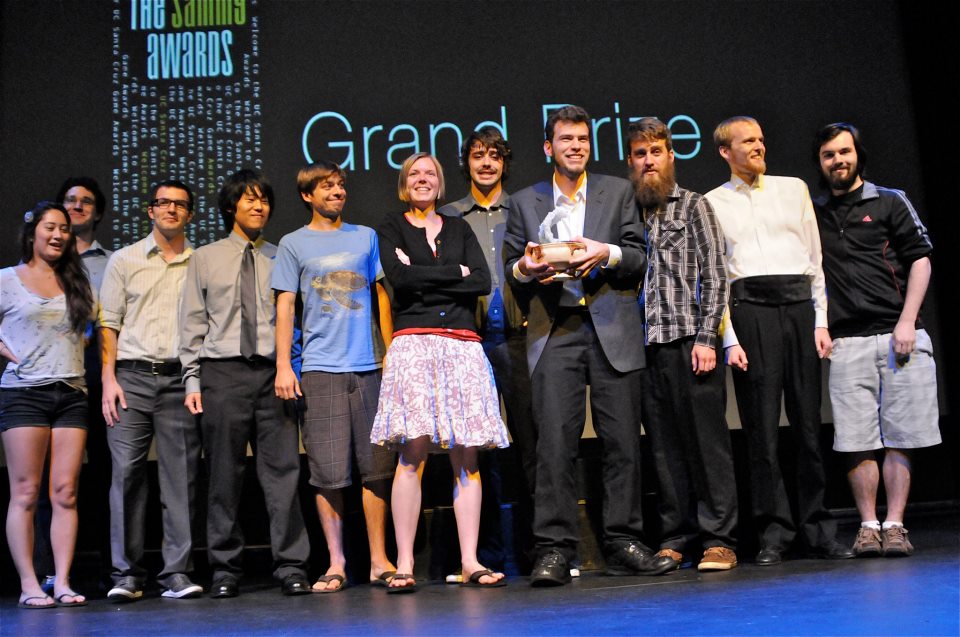 Before this point we were a little unsure on how, when and in what state we'd be releasing Hello World, but with this encouragement we've put it in stone. Hello World will release on October 7th of this year. Why October 7th? Why not! (also IGF submissions end October 31st, that may have played into it a little).
These next few months of development will give us the time to finish our Mac and Linux ports, add a good chunk more content, fix the hundreds of new bugs that content creates, and do some more optimization so it'll run on grandma's PC.
In other news we have a demo available right here, right now on IndieDB/ModDb, as well as on our site. It had a soft release last week, through which we found and corrected quite a few problems before making the formal announcement. The installer on our site will remain most up to date, submitting a patch to indieDB takes a few days.
As a little warning, we may go a little dark these next few months, we're all programmers and we don't have a publicist, but be assured, awesome things are a-brewing!