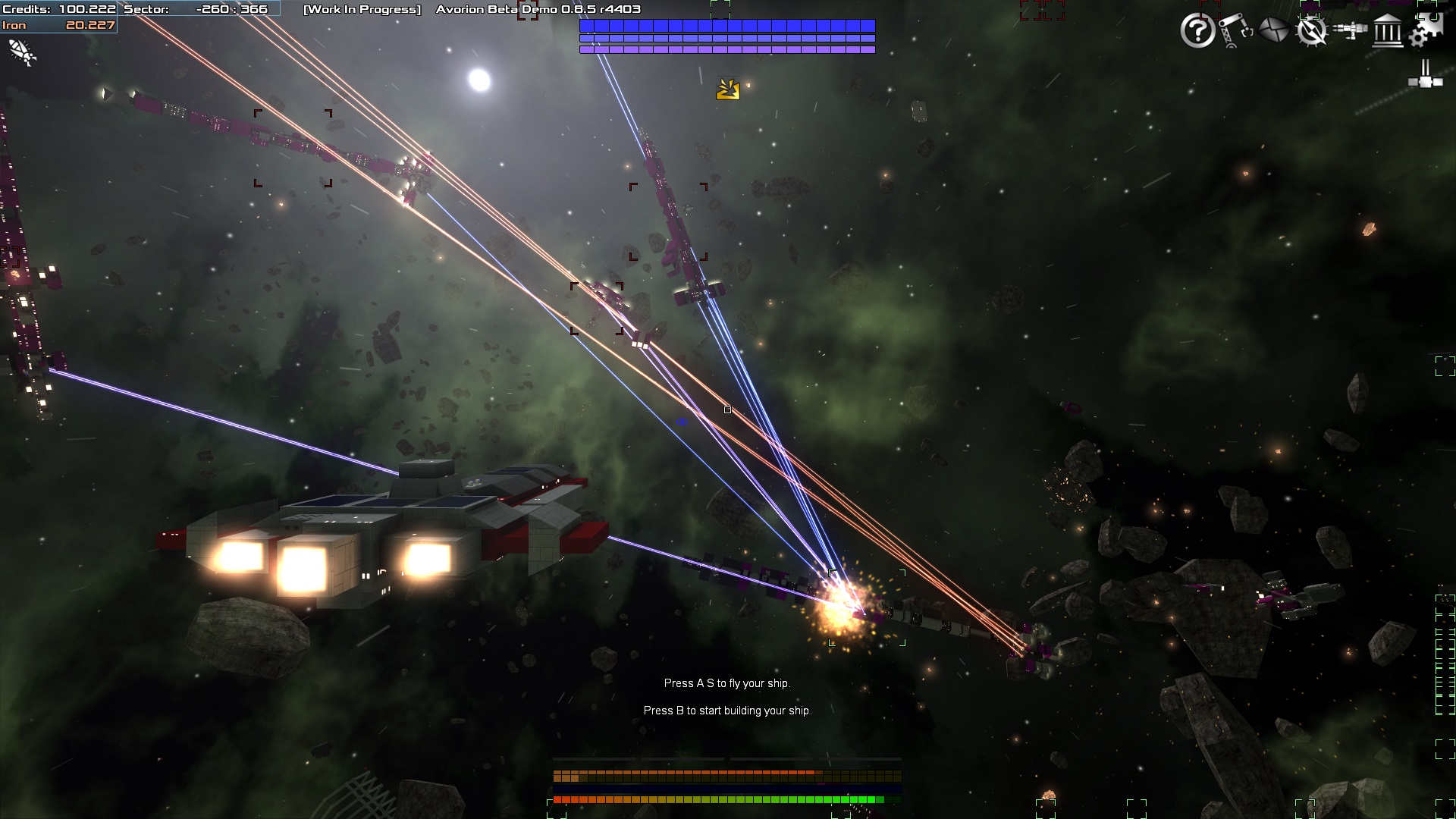 We're happy to tell you that the latest demo update 0.8.5 for Avorion is now out!
This time we mainly concentrated on fulfilling the one expectation that our Kickstarter should have created: A focus on combat. We also made adjustments to the UI, so now every time something's wrong with your ship you'll get a little icon popping up telling you what's wrong and how to fix it.
Lasers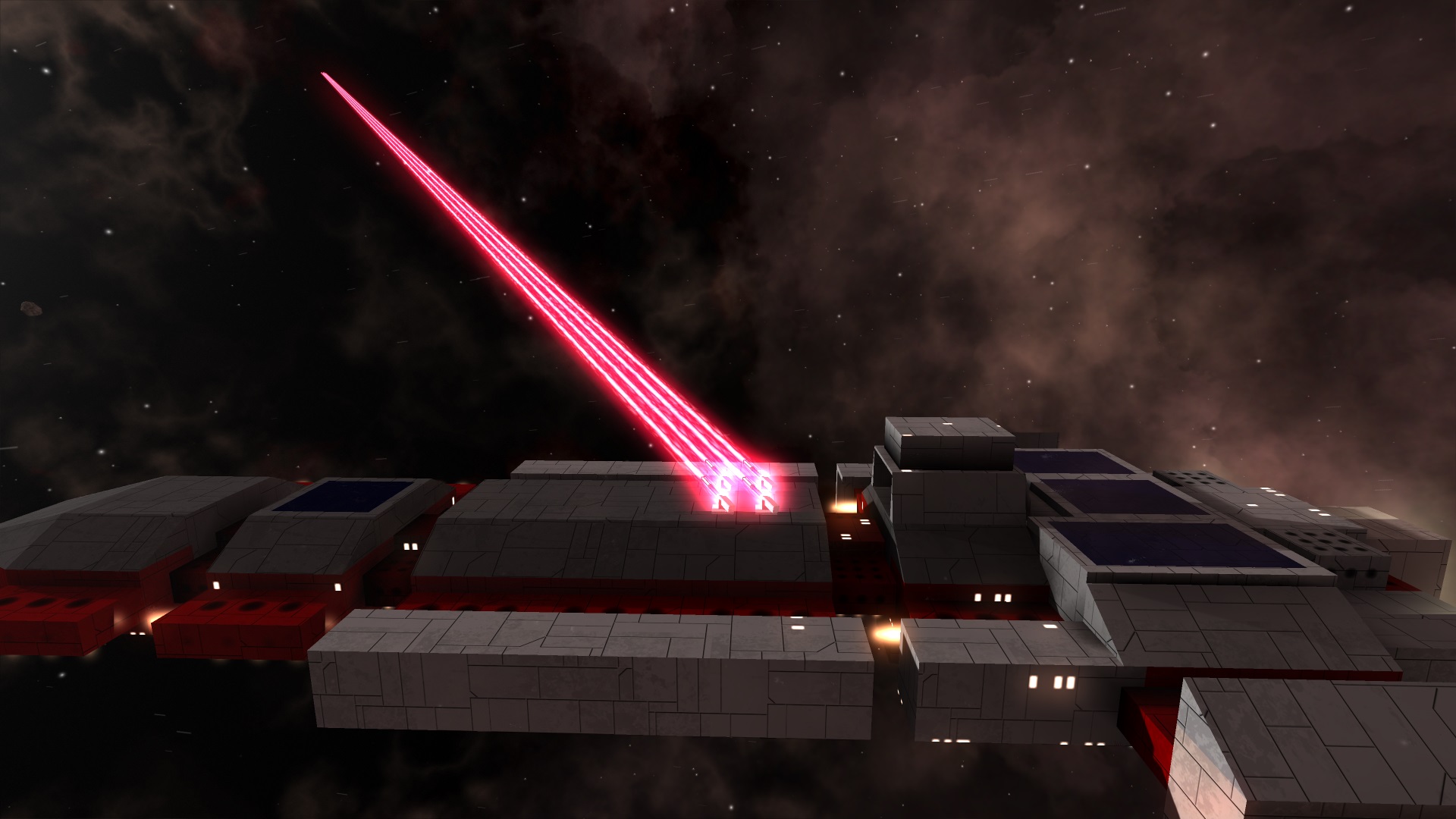 Lasers are finally available in the latest demo! As weapons with medium range and high damage they're the perfect tool for close-up space combat. In contrast to chainguns, laser shots arrive at your aimed position immediately and don't have to fly there, which makes them easy to aim and perfect for situations where you have to shoot an enemy and evade their projectiles at the same time. Just keep in mind that laser turrets use up energy, and once your battery is empty they won't do any more damage.
Faster Gameplay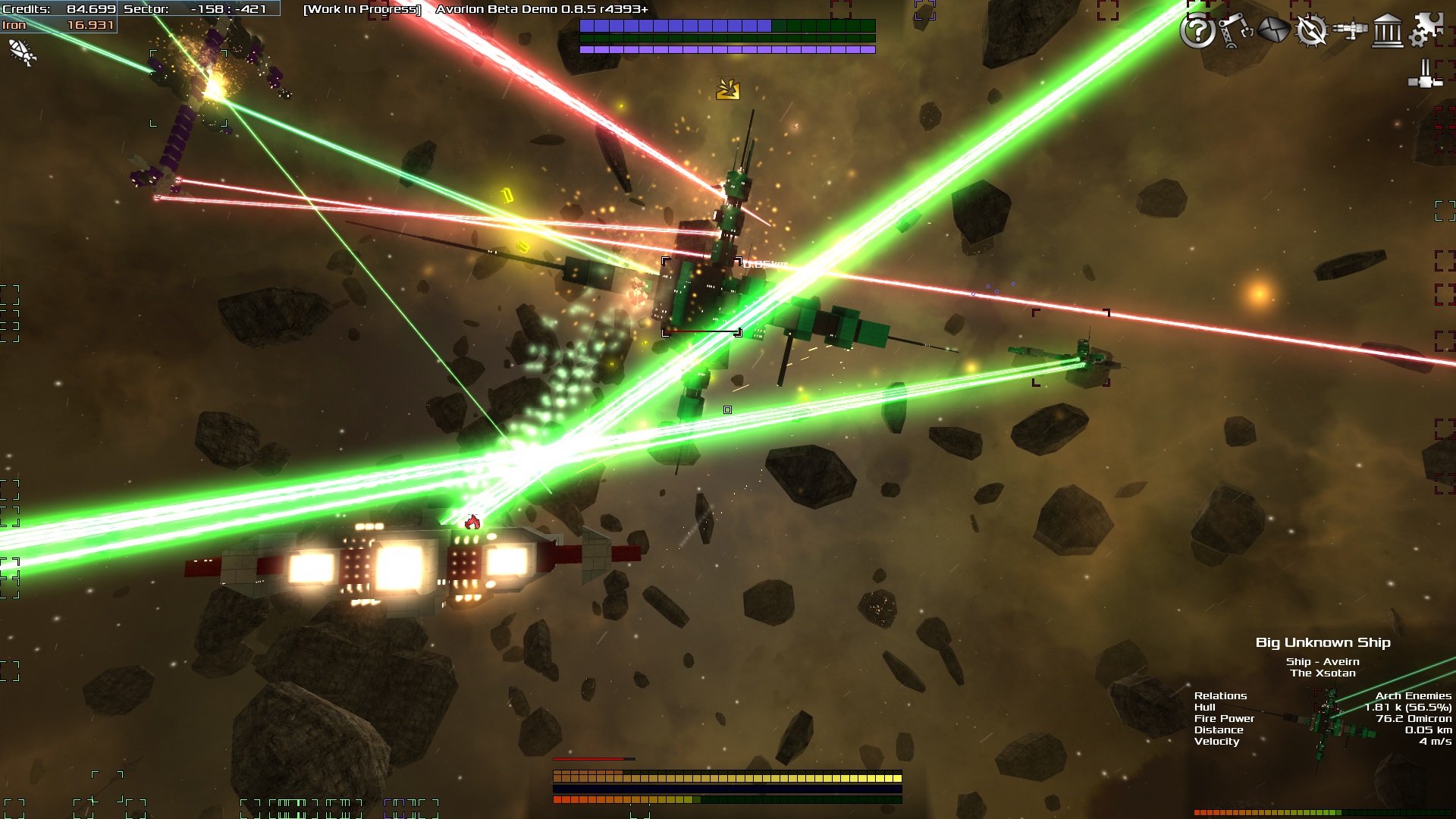 While watching other people play the previous versions of the game we quickly realized that the gameplay was too slow. Flying times between stations were very long, and combat didn't feel right. We've upped the base speed of ships from 50 m/s to 75 m/s and the max speed by 50%, shortening flight times between stations and asteroids tremendously.
Aside from that, we increased the weapon damage by a swift 100%. Fights are shorter and more fun, and you have to be a little smarter about flying into that pile of enemies.
Super Action Mode
Finally, we implemented a new, demo-exclusive game mode for Avorion: The Super Action Mode. In the Super Action Mode players are placed in fully-equipped and combat-ready ships, with crews, system upgrades and laser turrets. Every player gets tons of starting resources that he can either use to repair or extend his ship. After a brief delay, large waves of enemies will start attacking. Players have to defend their positions as long as they can. Like everything in Avorion, this mode can be played in single- and co-op multiplayer, so bring your friends!
Support Avorion on Kickstarter
Avorion has been developed with our private funds so far. We want to make the game our job and bring it to its full potential, but for that we need your help! Support Avorion on Kickstarter and help us make the game more than just a demo.
Download the Demo
The demo is available for Windows and Ubuntu Linux. You can download it from the IndieDB site here or from the official website.