I'm delaying the game by a couple days. Instead of a March 1st release, the first alpha will be released on March 4th. I'm sorry for not sticking to the date I gave.
Progress is going fine, though, as you can see in this new dialogue for the Paris Salon of 1863, in which the Salon des Refusés came to be: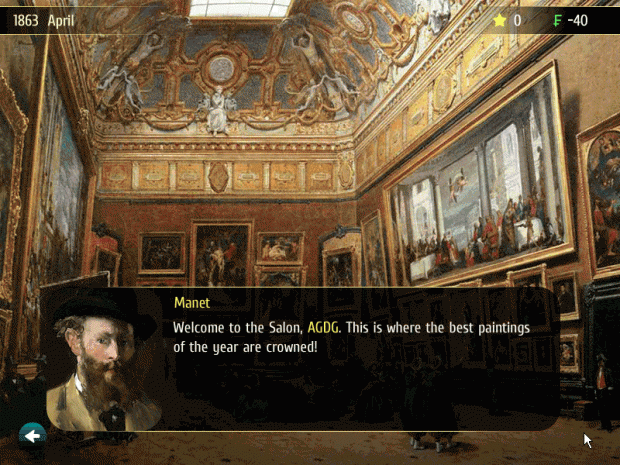 There are two reasons for the delay. First, my professor postponed the deadline of our final projects. This game is being made as a master's project in History. Secondly, I have another project for March 1st which has not been postponed, so I'll have to focus on that. The extra weekend will give me enough time to polish the alpha some more, balance values, and add missing features.
Here's something else I've been doing: replaced the placeholder painting images and added icons for Salon competition results (medals for winning, an "R" for being refused - historically, they did mark the refused paintings with an R):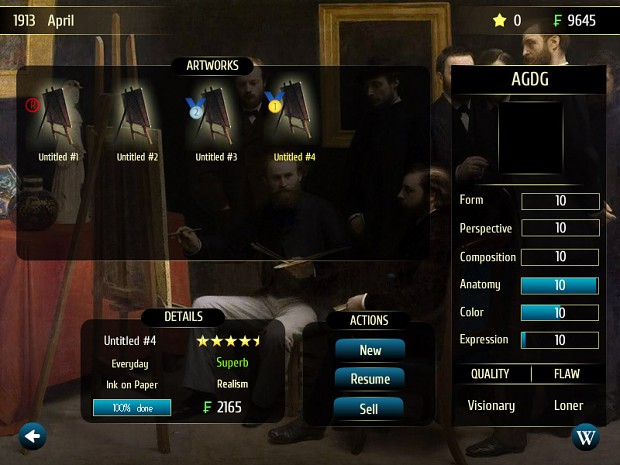 Hopefully nobody will mind the delay much. It's only a couple of days and relives a lot of stress for me. But again, sorry.
Thanks!