Successful Closed Beta v0.1
Thank you everyone who downloaded and tried Ruin closed beta v0.1 its been 3 months since the release and during that time I took a rest and worked on concepts for v0.2 improvements and other quality of life or required updates needed for moving forward with the website and the game. During the closed beta v0.1 we experienced 0 server crashes and perfect server stability during the whole test. The servers are currently closed in preparation for upcoming open beta v0.2 which should last longer and include updates during the open beta v0.2 and further into the future.
Auto Updater
I'm excited to announce that version 0.2 will include a built in auto updater which patches the game per patch file, this will allow us to release fast and small updates when ever needed without having to wait for large meaningful updates like from version 0.1 to version 0.2 which has already been 3 months.
Patch Available
Downloading Patch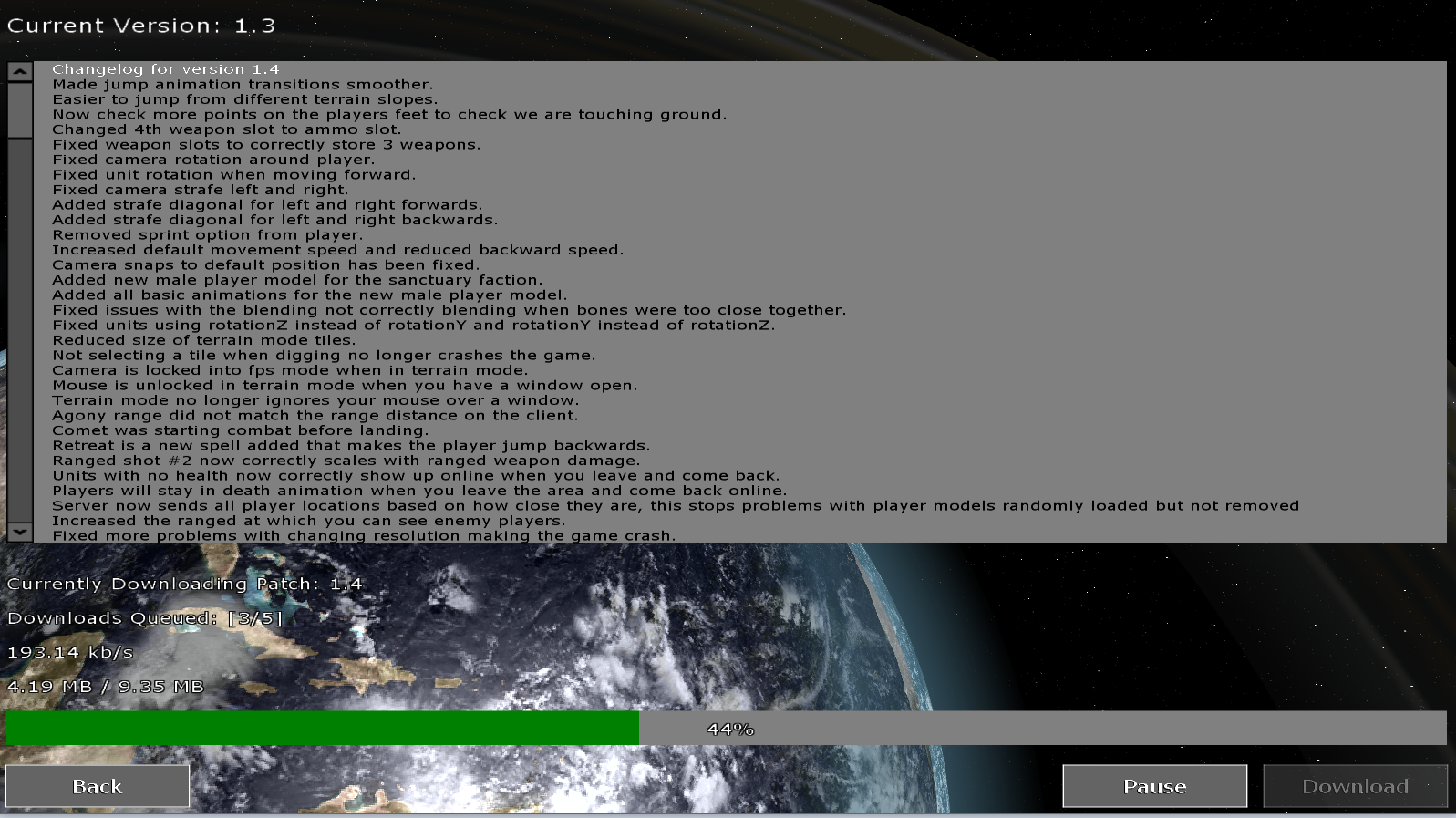 Email notifications for blog posts
Next I plan on releasing some important updates to playruin.com which will finally have notifications for news posts being released on the blog for everyone who has signed up to be notified of ruin updates.

Music, Sound effects & bug fix's
Lastly some updates to be excited for include gameplay music, improvements to sound effects and all types of bug fix's to help the game run as smooth as possible during gameplay.
Thank you everyone for your interest in Ruin, I look forward to seeing you in game in Ruin during the open beta v0.2, the release date will be announced shortly.

Echo