The kiro'o project continues its way for the success. There is the secondary press release about the Game : AURION, legacy of the Kori-Odan.
The indiegogo campaign is still at the beginning, but professionnal press is already interested by the innovation potential of this game which is coming.
There you can have a part of the interview :
====== =========== =========== ============== ============= =============
"...."
Guy Boom:
In your own words, describe what "Aurion: Legacy of the Kori-Odan" is and what are your plans for it.
Madiba Olivier :
AURION is now the 1st game inspired by the Kiro'o Tales. "Kiro'o Tales" can be taken as a new kind of "dungeons and dragons" world and rules, but in African fantasy. Our goal is to create a masterpiece in the genre, not only visually (you have seen the prototype of the visuals) but in gameplay as well. The game will be designed for the epic gamer in everyone. We want to create an A-RPG where the players will not endure a boring farming-fest but will enjoy many soulful duels versus bosses, and plenty of mini-bosses. Every duel must be unique and must put you in the sensation to be a real warrior with your [game]-pad (listen our music, and you'll understand!).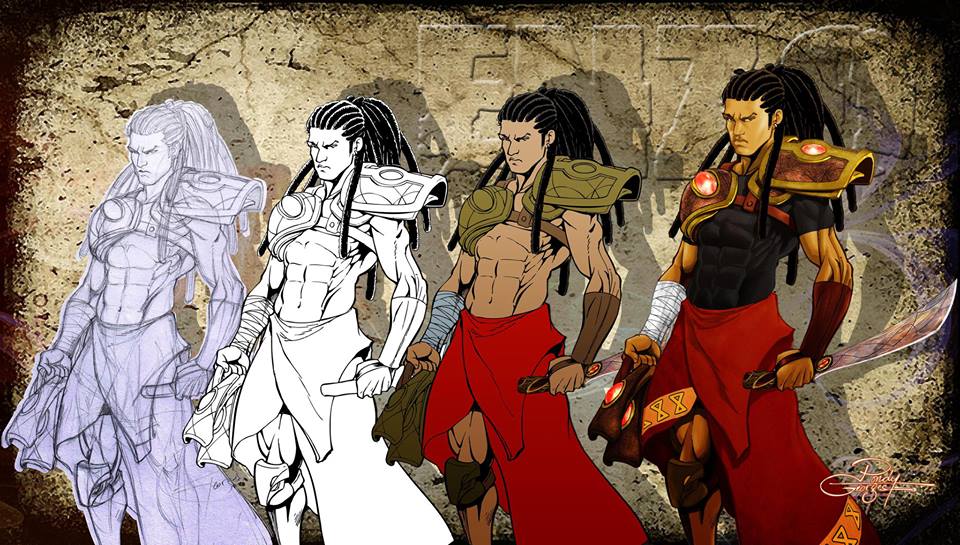 But, even if the game will be an "action" one, we put a lot of [focus] for the "strategy" in battle. For example, the managing of your AURION POINT (the mana of the game lol) will be essential to win.
And the last but not least big part of the game will be the "kiro'o effect". We want players to feel themselves synchronized with the characters (good or bad) so you will have a lot of relativity, regrets, fear, hope in the psychology of every characters. A good hero is "mister everyone" who can push himself instead the fear and cry. The thing is, even if the game is made by African, the game will be for everyone, we will consider that we are successful if even someone in Alaska can tell us that our game speaks to his inner-him.
"...."
======= ============ ============= ============ =========== ========== ========
The complete interview can be read there