August is off to a bang! I spent time adding more visual effects to the Sky Hawks. I added more graphical 2D visual cues. When the player destroys an enemy, a score will pop out of the enemy (Think Borderlands). I took a deeper look at the Unity particle system. The bomb effect now looks as fearsome as it is destructive. The pictures do not do all of the new visuals justice. The bomb effect now causes the screen to shake. The first boss encounter is a giant mechanized crab. The new level takes place in the sea. I spent time rigging the boss in Maya, and doing a few simple animations. During the fight, the boss will use an attacking or hurt animation, depending on the scenario.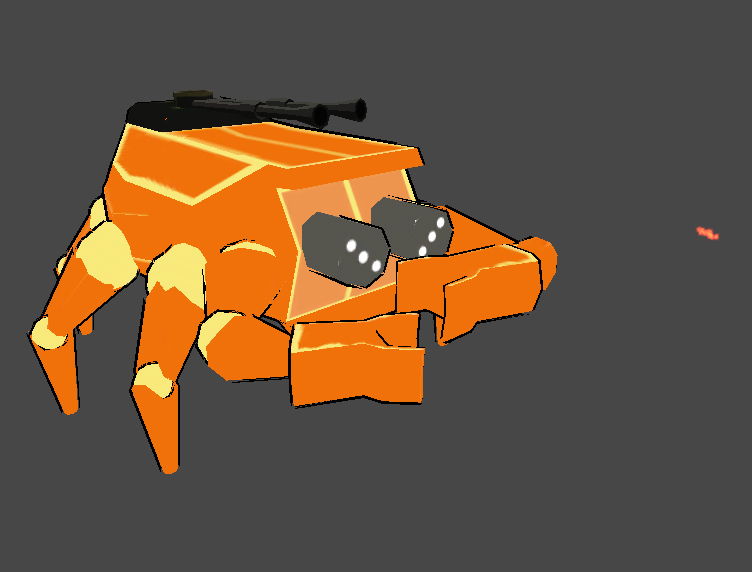 The crab boss is sporting a shiny new toon shader. I am still experimenting with the look of the game, but the Cel shading makes it a bit more interesting visually. The player must take out the boss in segments before attacking the body core. Unity 3d's Playmaker plugin has helped expand the functionality of this particular encounter. It is similar things like Game Maker. As an 'Okay' coder, it is important to find tools that help me speed up the process. It took a month to get over the learning curve, but I plan on using this to script more behaviors in the future. The boss now attacks in multiple phases.
Next up, a new demo, and an update to the Kongregate release of the game.Let me know what you think in the comments.
You can play the latest demo here: Marvinhawkins.com
Be sure to visit my blog for more updates: Marvinhawkins.wordpress.com
For random Rants on games, development, or sports follow me on Twitter: Twitter.com