If you ask a game developer about August, GamesCom will be in their mind for sure. It's maybe the biggest general public oriented exhibition in Europe, and don't forget that GDC Europe is celebrated in the prior days, making this week a very important one in the calendar.
We made a brief visit, only the 17th, Business Day, reserved for professionals only.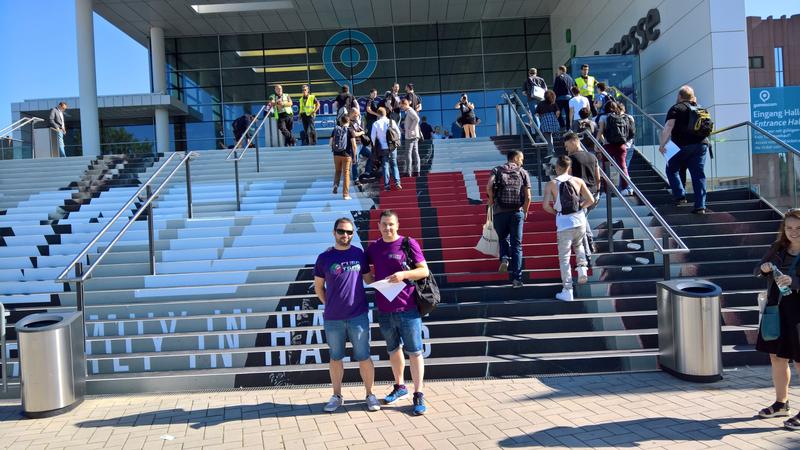 Gamescom
Thursday began with the trip. In the airport we met some gamedev colleagues like Axel García, lead designer on Sunburned Games (The Great Whale Road), Sergio Melero, creative director on Codigames (Dungeon Legends) and Silvia Galiana, community manager on various game business.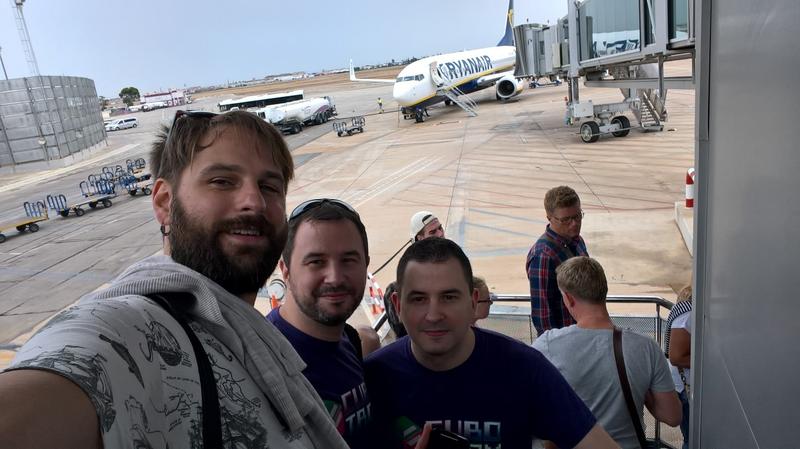 After eating next to the Dom, the gothic cathedral of Cologne, we attended the Big Indie Pitch, an event organized by Pocket Gamer and promoted by the Amazon Appstore. There's nothing like free entry, food and beer to attract developers. If they can also showcase their games before a jury we are in front of a great initiative. A great detail, the rest of the attendees can make networking quietly because there was no background music.
We met other Spanish studios like Appnormals (Super Barista), Corsegames (Wild Guardians) and encountered some friends like CremaGames (Immortal Redneck), and it was an opportunity to make foreign studios like Fluid Pixel (Treple), Tom Kitten from Hipster Whale (Crossy Road) and some little publisher like Qamez. We learnt a lot, among others, that it's impossible to eat something at 22h, even McDonald's was closed.
Despite that it was the professional only day, the queue was incredible at 8am, two hours before doors opening. We went to Hall 3.2, where every country has a booth and we saluted CremaGames (Immortal Redneck) and Kaia Studios (Dynasty Feud) on the Games from Spain booth.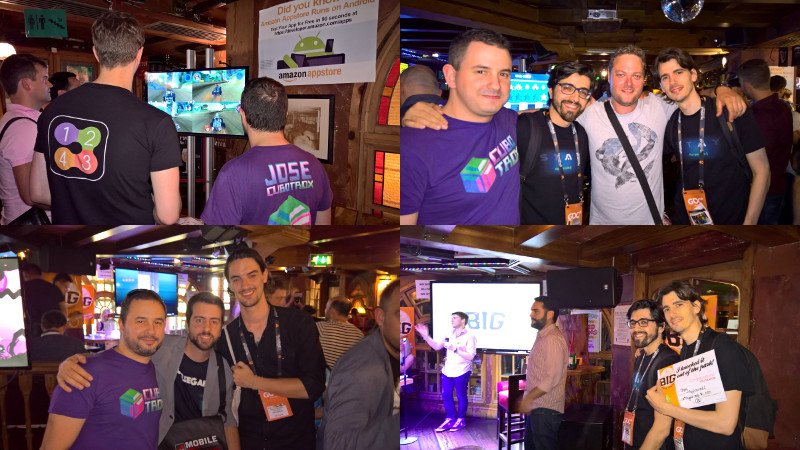 On the photo: Fluid Pixel, Appnormals & Hipster Whale, Corsegames, Appnormals (won the 3th award)
We visited the other pavilions with Jandu from JanduSoft (Caverman Warriors) and Damián Sánchez from Sonotrigger, with special mention to the Indie Arena booth where we met, among others, Kai Tuovinen from Frozenbyte (Nine Parchments), Sebastian Bulas from Threaks (Beat Buddy) and Nacho from Nachobeard (Cerulean Moon).
We also visited the "great ones" booths, with special mention to Microsoft's one where we met the colleagues from Super Awesome Hyper Dimensional Mega Team and their Rise & Shine that we wanted to play from time ago and also Monster Boy from Game Atelier, both 2D platformers with a gorgeous art and very polished mechanics.
Talking about the big ones, contrary to the majority and their papier-mâché structures, we loved Blizzard's set-up, clean, wide (they had half of a pavilion for them) and with a zone for every game filled with PC's to let the people play their games.
We ended our visit with a little bit of touring around the cathedral, eating local food and finally we went to the PocketGamer/G-Star party, but the loudness prevented to make networking. The accumulated fatigue beaten us and we went earlier to rest that day.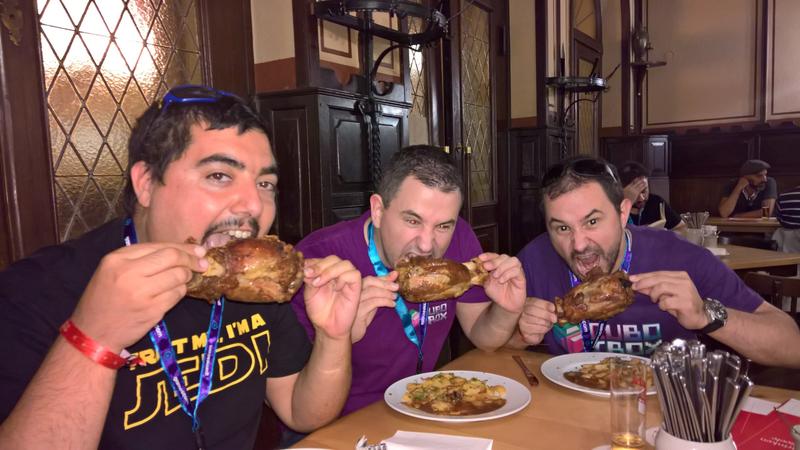 Cubotrox development
Obviously the development of the game continued, but not so many news because we are in a pure production stage, creating more levels and balancing them.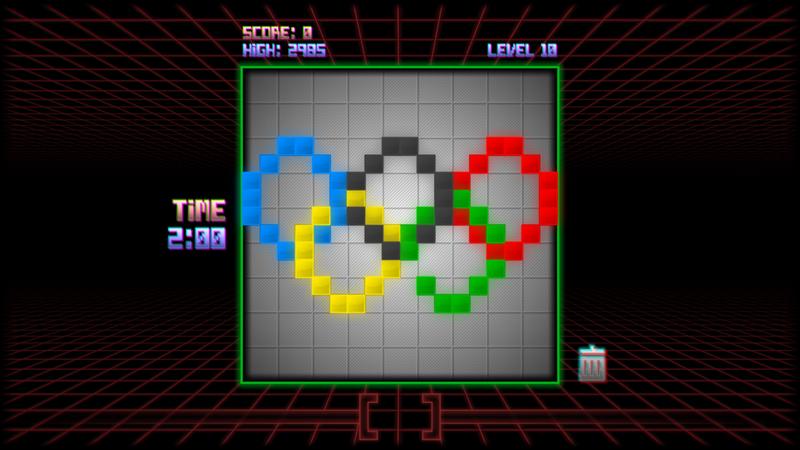 We enhanced keyboard and mouse control, and more important, fixed a bug that prevented to play the game if a gamepad was not connected.
On the other side, and after days of study of alternatives, we succeeded in the first tests of the backend for the user signup and login process, data storage on the cloud and data management to implement the leaderboard. All these processes will be compatible with Steam accounts, but not exclusive to Steam, letting Cubotrox to reach more platforms.