Greetings Pioneers!

This week has been full of debugging, fixing and polishing all these shiny new features. Many things are functional now but there are still a number of remaining critical issues such as crashes that we need to sort out before release (even to experimental) but we thank you for your patience!

So what can you look forward to in the next build?
New map - 4x4km playable space, that's around 16 times more than the old map.


Includes 2 new biomes - Marshland and Underwater!
Survival system additions - food and medicine consumables, hunger, thirst, stamina, oxygen, new utilities.
New modular weapon system.
New Player Armour system with 3 different armour sets.
HUD and UI overhaul. Including Item filtering.
(At least) 4 new creatures, wolf-type, deer-type (deer and wolf names TBC, suggestions welcome), Scuttlecomb and Bloodpod. Maybe more if we can get them ready ;)
Abandoned colony base to explore and loot.
More bugfixes than you can shake a Splintermite at.
Here's what we've been up to:

John - Lead Designer

This week i've been looking over mid-term production goals! It's been pretty crazy but we can finally say that we are nearing a major milestone and should have some great news for you soon. We intend to push out this release into the experimental branch to all of those who have registered their interest initially, we will then release publicly once we have run our final tests. After this I want to look at adding objectives along with a clear tutorial and/or introduction that delivers the full overview of the game world.

Keep the faith and we'll stream some footage next week for you, in the meantime - CHECK OUT MY GUNZ!



Matt - Art Director

Working on the finishing touches to the weapons system and initial version of the abandoned colony base/bases. Done a bunch of revisions to textures and materials to add to overall visual improvement for existing assets such as the Mata Tool. Also been setting up decorator assets and revising the muzzle particles for each barrel component of the weapon. And now it's pretty polys time.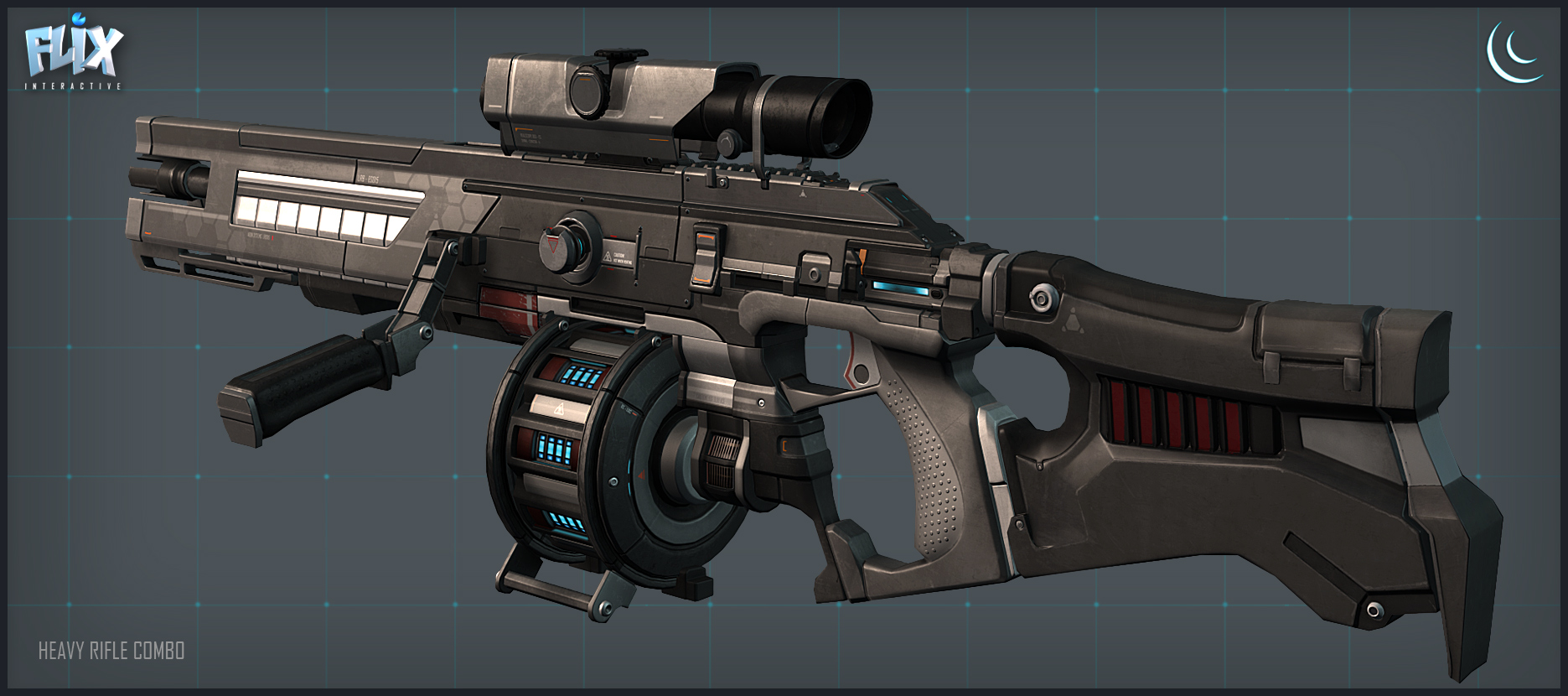 Lee - Technical Director

So this week I've really begun to try and get as many bugs fixed with the new AI as possible. I've also started to try them out in the new level to get a feel for them. This allows me to see if they are behaving the way I want or if we need to tweak things slightly. If all goes well I want to try and add a couple more creatures which are nearly ready, to help fill out the new world.

Marcin - Designer

Most of my attention was directed towards the finishing touches on many aspects of the game, especially all of the new systems we've introduced - armour, modular weapons, consumables, survival stats, etc. I wanted to make sure that with the limited time we had left to finish them, they were as self-explanatory as possible. As a designer I am biased in what can be considered obvious, so there's always a lot more work involved in presentation of such features as I'd initially imagine. Therefore I've been mostly working with Ricky and Tristan on integrating the UI with the modular weapon system and other items.

Joe - Environment Artist

A mix of UI debug and Level cleanup this week. A bunch of new rivers and lakes have been added to the new map to expand the Underwater biomes and provide more variety in player exploration and I've spent more time fixing issues with the level to ensure a smooth release. I've reworked all of the creature spawners to spread our new critters across the correct biomes which is going a long way towards making our world feel more alive. I've also cleaned up the Colony tab screen and helped with debugging different areas of the UI.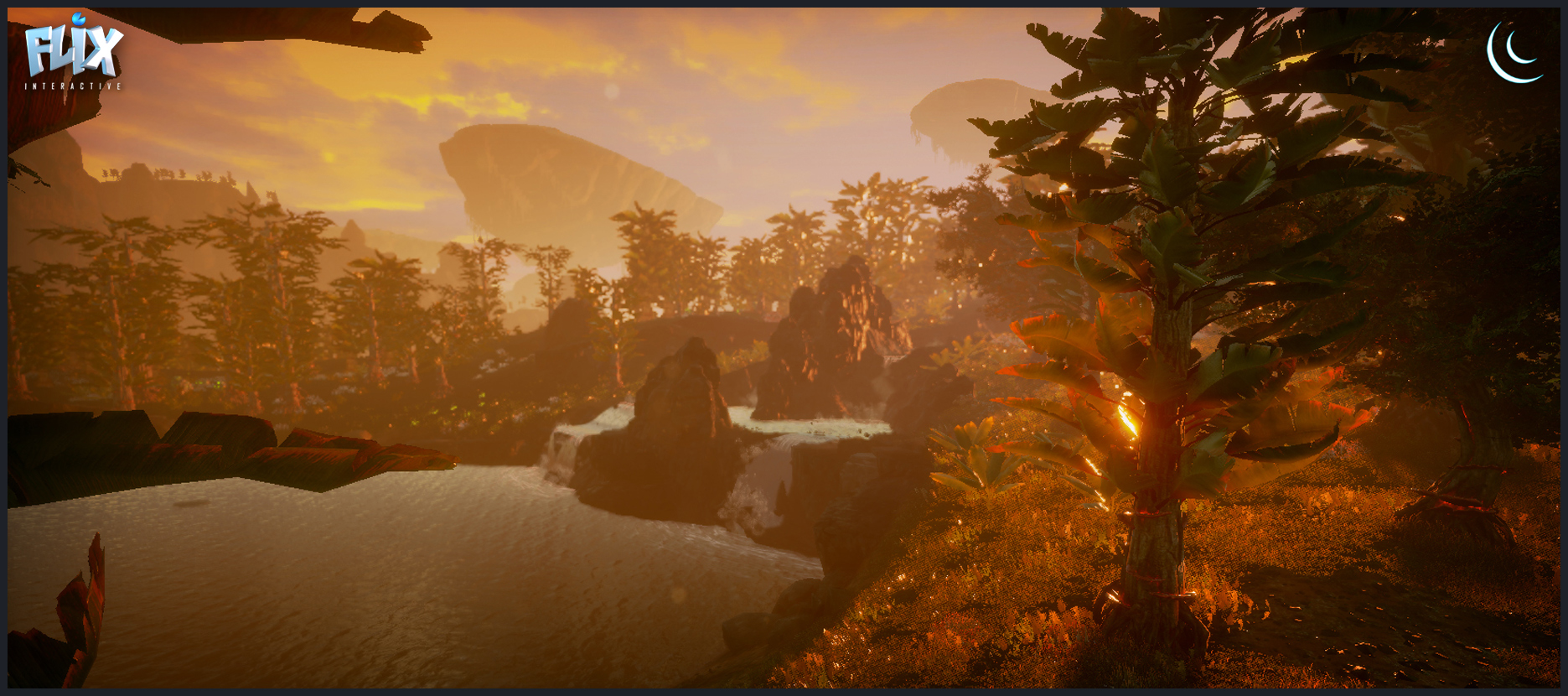 Tom - Character Artist

Very close to showing what creatures I've made for the underwater Biomes, so watch this space!

Yves - Senior Developer

I've been pulling out my hair this week, I will be bald before the month is out. I've been dealing with some crashes to do with low-level memory operations. I've also placed in the decorator feature, which Matt has now been playing with.

Ricky - Developer

The HUD and UI overhaul was no small feat. We've changed the look and functionality of several aspects of these. This week I have been implementing Item filtering and working with Marcin towards new ways to display Item descriptions beyond simple flavour text and an icon.

We have a new Utility and a changed utility in the form of the Fabricator and the Weapon Assembly station. The Fabricator is a new design for the original Crafting Station which caters for Misc Compounds and Consumables while the Weapon Assembly is a dual crafting station which Crafts Armour/Weapon/Modules etc and can combine Modular weapon parts together.

I've also managed to sort out the game ready for localisation so we can begin the translation processes in due time.

Lauren - Animator

Spent this week mainly debugging the four release creatures as well as the 'bear' and 'elephant' types which are looking fabulously buggy.




I have also been animating the 'vulture' which may as well be called a 'dragon' currently as we've made it bigger. This will sometimes attack from above and maybe even lift you up to drop you from a height. We really need to replace all these placeholder names with real ones!

Tristan - Senior Developer

This week I have been putting lots of tweaks into the modular weapon system with the help of the rest of the team. Its looking really good. I have also been looking into and working on numerous bugs which we seem to have found.

Simone - Concept Artist

This week I've been working on rendering images…and more rendering….and all the rendering… ALL THE RENDERS. I've been working on finishing up some marketing images for the game and have started work on the female pioneer's armour sets!

Andy - Lead QA

Much of the same this week guys. Lots of new content and features have gone in so the entire team including myself have been working really hard to get loads of the bugs addressed. You'll all be happy to know that the team have been making fantastic progress.

Here's a cheeky screenshot (early promo) of the new HUD working in game to finish off with!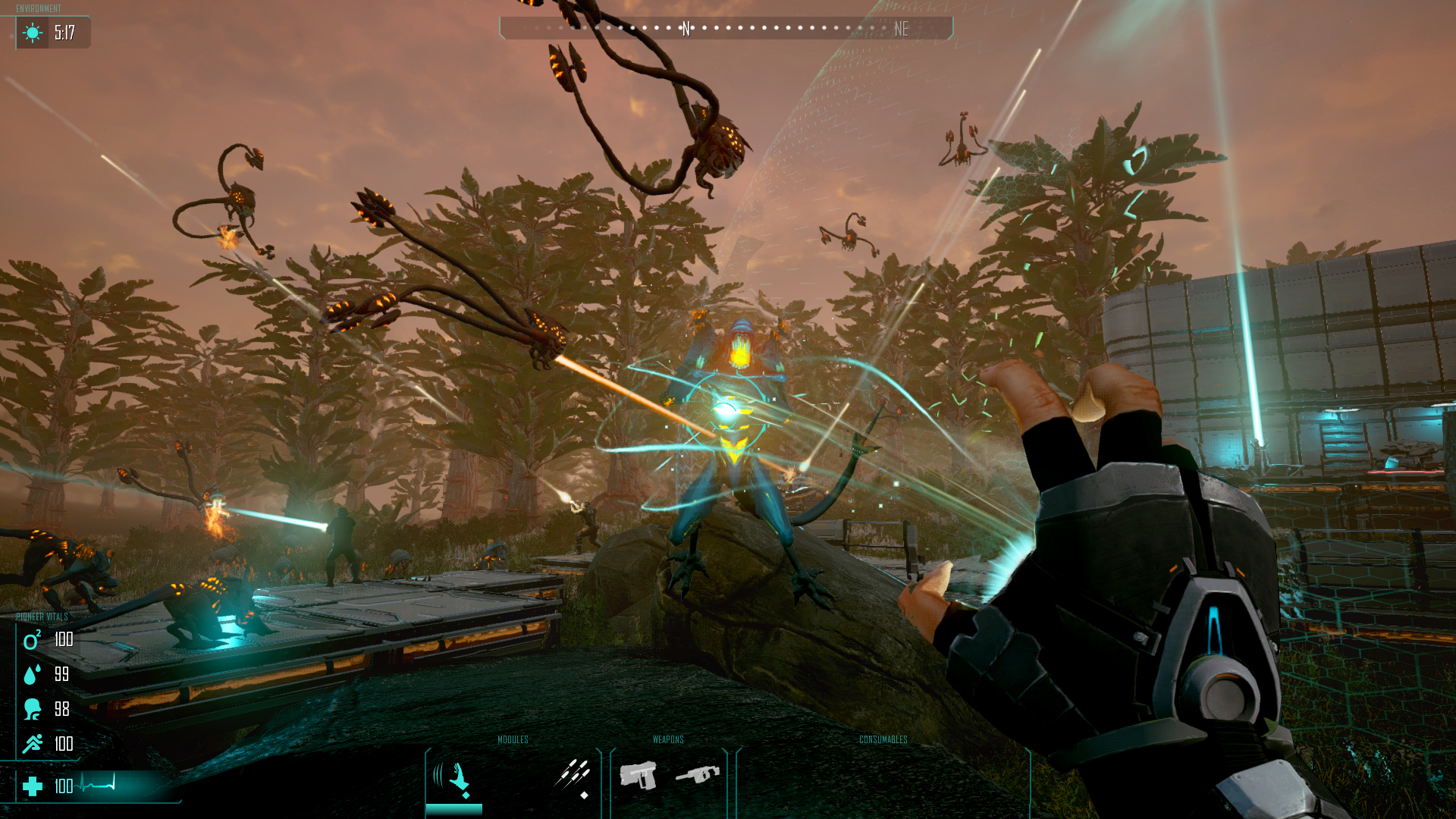 See you in the fray!

-Team Flix