Hi everyone,
I am here to let you know that the development is proceeding very well.
In these days we are working with the Audio aspect. We want to create the most realistic environment as possible and in that regard the Audio is a very important aspect.
For this reason we decided to use WWise: the award winning audio pipeline solution by Audiokinetic.
It is a very powerful tool that allows us to manipulate sounds in their every little aspect. For example there will be:
- Reverbs depending on the sorrounding environment
- Footstep sounds depending on the surface where you are walking.
- A lot of environment sounds (rain, wind, insects, animals, rocks falling, etc..)
-Real-time controlled sounds like the breathing sound that will increase with the player run time.
We are at the first stages of this new Audio System implementation, but the results are very good.
Of course it needs a lot of work, so the release date of the game will be a little posticipated.
I leave you with a new screenshot: The land of Pain's world is very various and you will have to go even inside claustrophobic caves like this one: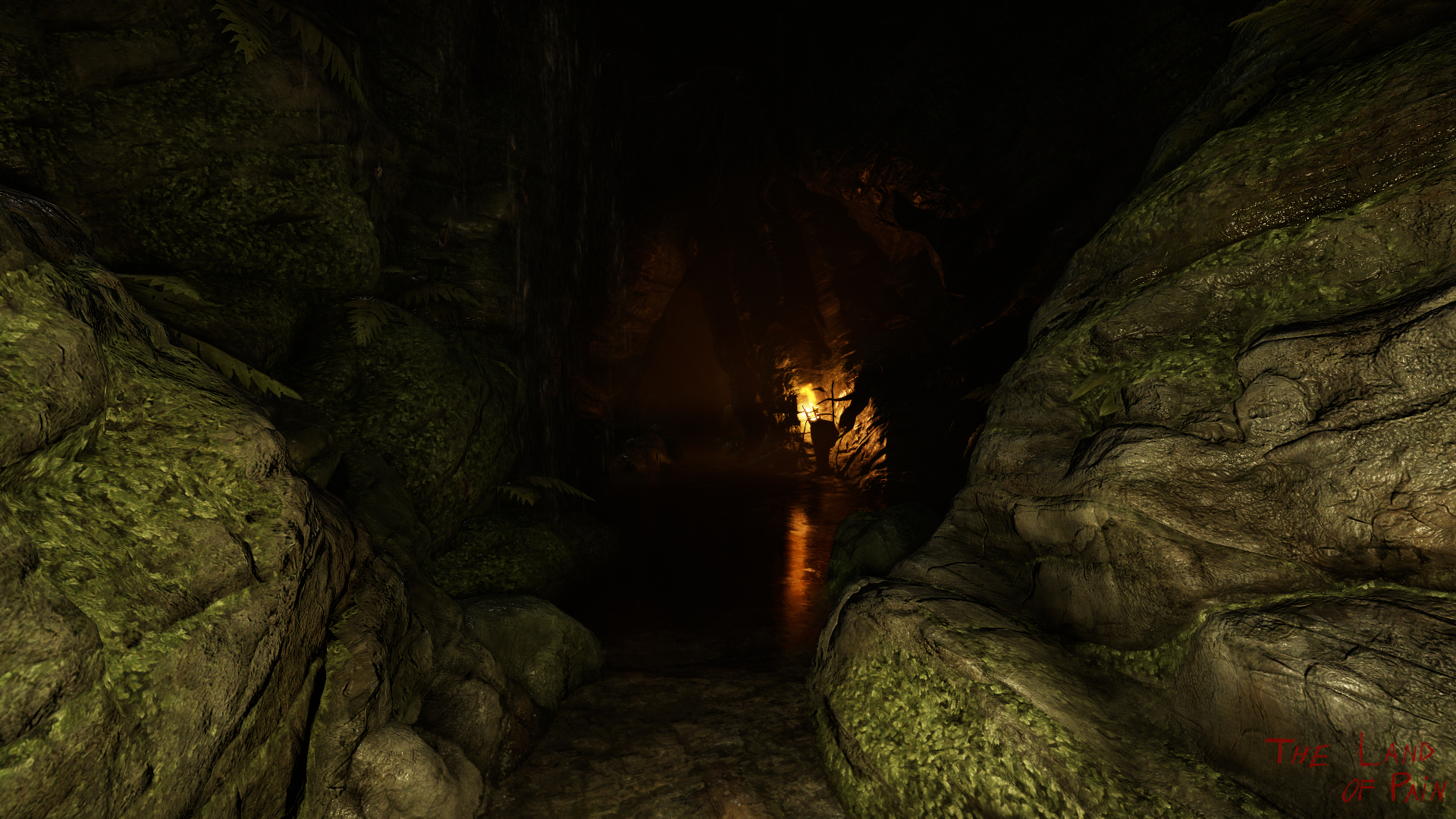 You can help us to spread the word using Facebook and Twitter:
Facebook.com
Twitter.com
It will be very helpful.
Thank you.