Croatian added to atWar!
atWar has added another language, now you can play atWar in Croatian. This brings the amount of languages to 19 - including English and Leet Speak. To change languages in-game, just toggle the flags in the upper left corner and reload to see the interface in a different language.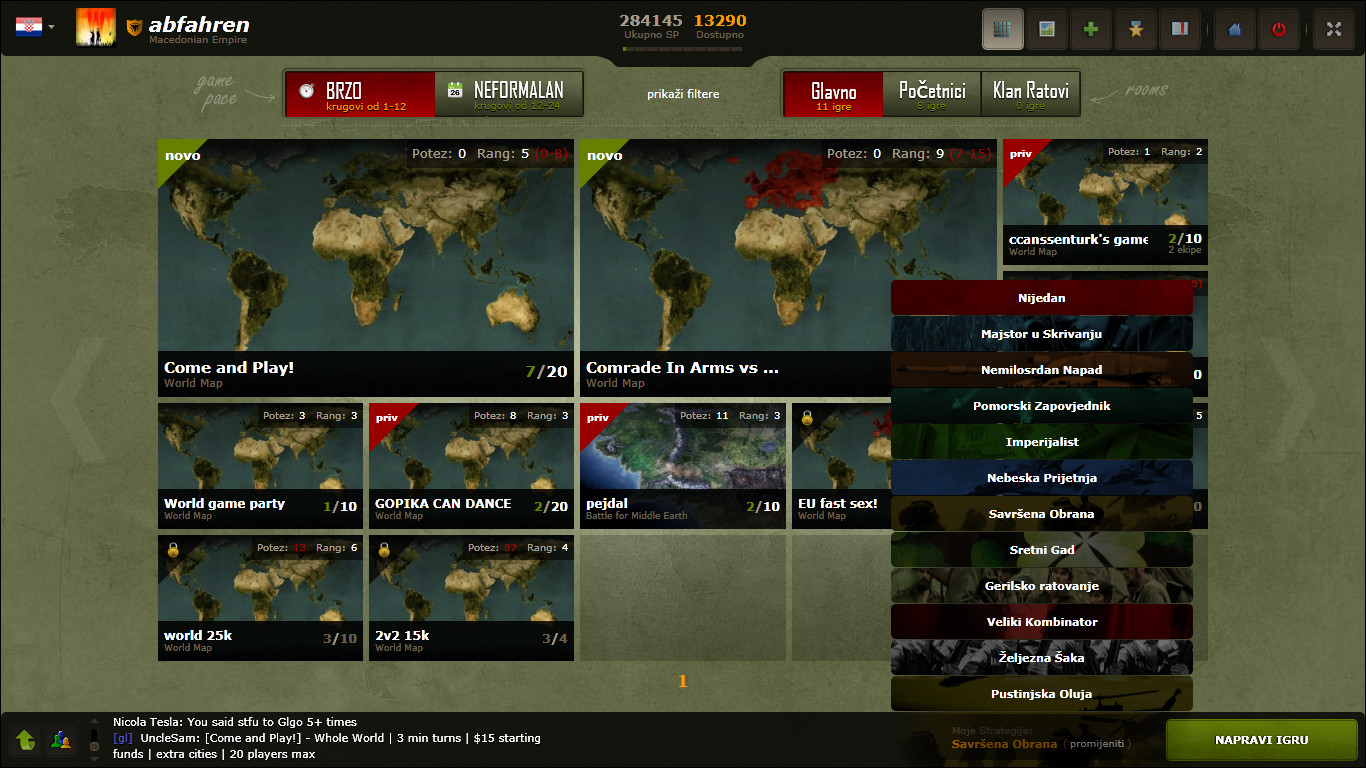 More languages are on the way, but for now check out the latest one; Croatian.