Great fucking news everyone!
Atriage is now out on Steam for any of you to buy! After months of garnering votes from the community, we finally made it out of Greenlight, and onto the marketplace. Yay! Although more information regarding the game will be provided at the bottom of the article, here's a quick recap of what it's about: Atriage is a Turn-based Strategy game that takes inspiration from classic board games and space naval battle in 80s Anime. Awesome, no?
Release
We first launched Atriage for PC through Steam on April 7th, since we had not yet been able to fully test the Mac and Linux builds, and we are not the kind of developers to half-ass that kind of stuff, you know who I'm talking about, right? Anyhow, fast-forward two weeks later and we got the Mac and Linux builds ready to deploy as well!
So not only is the game multi-platform, but it's online mode is cross-platform! You can have a PC and your friend a Mac, and you two can still play one another with no problem.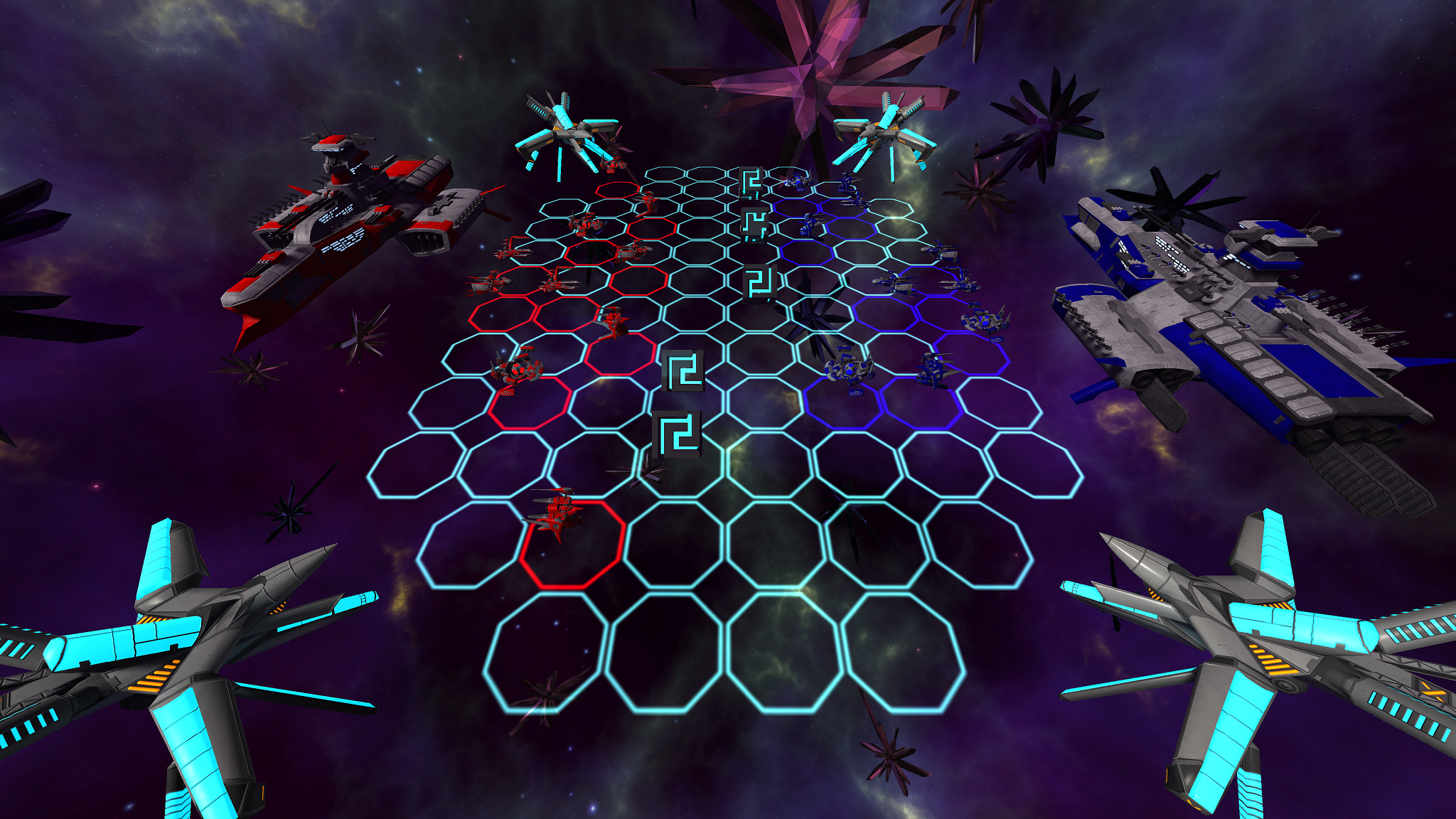 Small Yet Crucial Changes
As with any game, throughout it's development, there are unexpected changes that simply have to be done due to feedback from testers, or simply to optimize the game performance just a tad bit more (in our case, a shit load more). For example, during our initial testing phase, one of our most common feedback was that the players would lose track of the movement/attack pattern of the enemy ships and that would pretty much be their main cause of defeat. To fix that issue, we implemented a small info window at the bottom of the screen, so that whenever a player hovered their mouse over a ship, they could see its movement/attack pattern in a small icon; furthermore, if it was your turn and you right-clicked one of the enemy's ships, you could actually see the panels light up depending on its movement pattern and if you're in it's line of fire.
Another important change, while, definitely not small, is the way we implemented the online mode. Originally, we had it so that all of the ships movements were done in a synchronized manner. What does this mean? The gist of it is that when one player makes a move, their ship constantly sends its position and speed as it moves to the end position to the other player in small packages. Now, since there might be a delay in retrieving said package, the other player takes that into consideration and tries to predict where the ship's position would be at that point. Depending on the method one uses to synchronize movement, the lag can be barely noticeable, or in some cases, make the game unplayable. In our case, it didn't necessarily make it unplayable, but inconsistencies did occur and and it did take away the immersion from the player. Our workaround to this was to make the movement system work on a local level, so it did not have to send as many packages; now, when a player would make a move, both players would know which ship was moved and only the coordinates were sent through the network. Just a quick tidbit, Daniel, our main artist for Atriage, was not impressed by anything that I just said here by the way; he believes I always talk shit.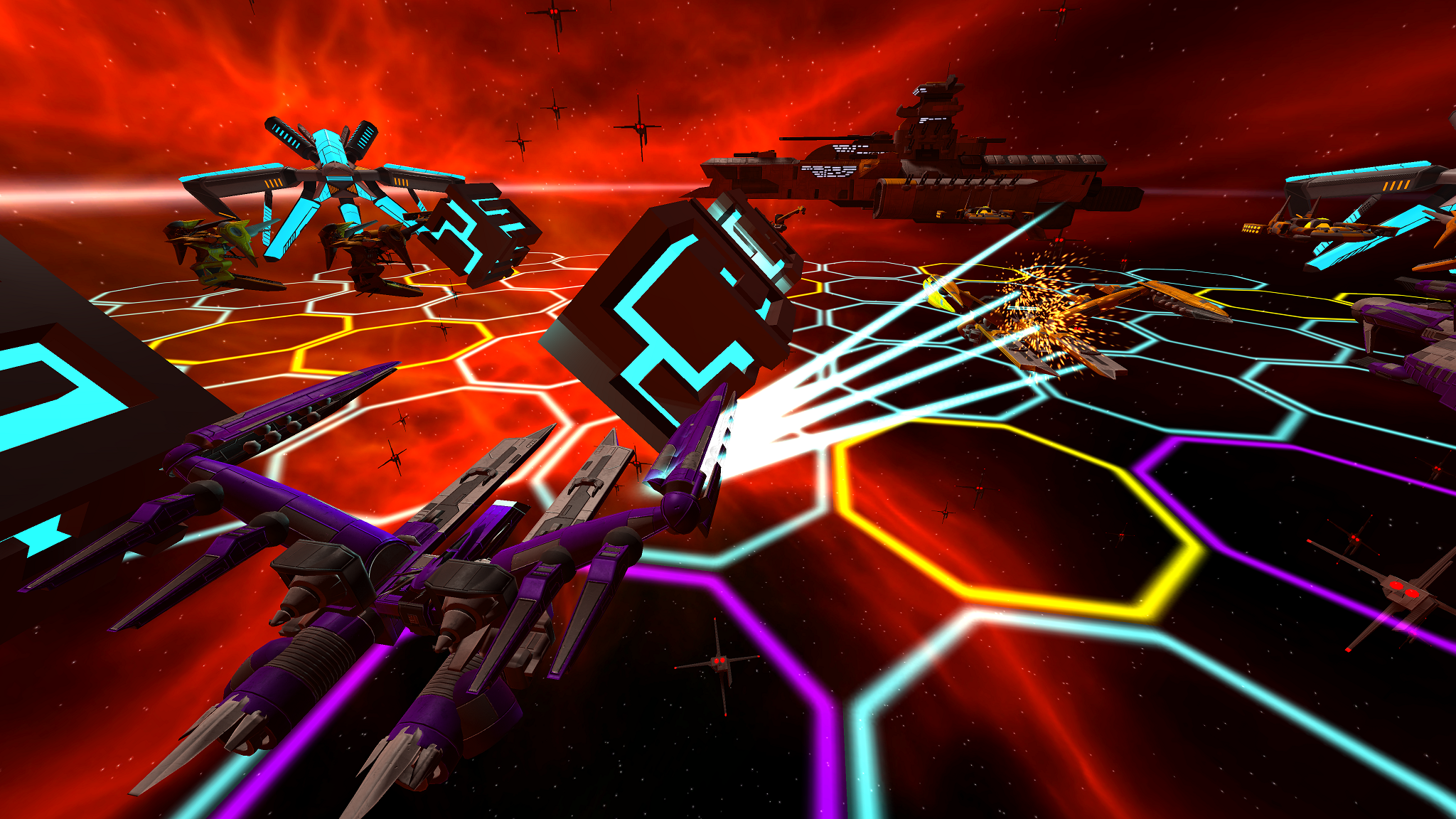 Music
While we didn't have the budget of a triple A title, many people enjoyed our music for what it was. It immersed them in an experience of feeling as if they were exploring the vastness of space and they could sense that increase in tension as they entered battles against other commanders. The music of Atriage was created by the Puerto Rican composer, Raymond M. Maldonado, and right below we provide you videos of the OST from Youtube. Hooray!
Welp, Carlo out!
--------------------------------------------------------------------------------------------------------------------------
Engage in a battle of wits with Atriage, a turn-based strategy game crafted in the spirit of classic board games. Inspired by Sci-fi space naval battles in 80s Anime, command a fleet of ten warships against a rival commander in an all-out battle for supremacy. Outwit your opponent by mastering four different ship classes, each with their own strengths, weaknesses, and roles in combat. Execute your strategy on a randomly generated playfield, opening new possible tactics every time you play. Take advantage of variations in your ship's endurance parameters to withstand your rival's onslaught, but watch out, if your battle strength reaches zero, it's Game Over.
Order it now on Steam for PC, Mac, or Linux for $9.99!
Steam Page: Atriage Steam Page
Website: Atriage Website