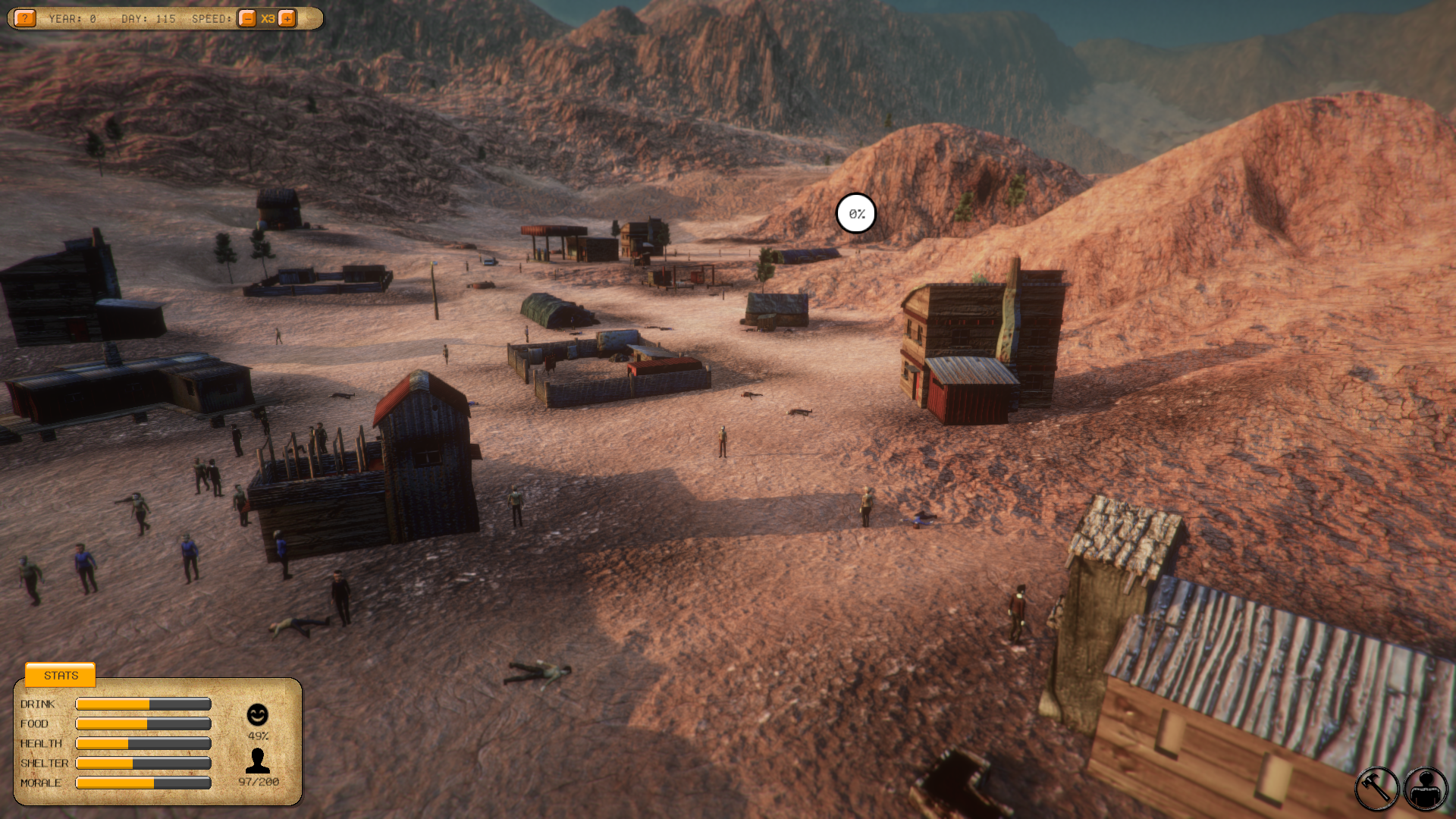 Atomic Society Pre-Alpha Available (At Last)
After many seasons of indie dev, we finally have got AS to a point where we can start selling a few copies of our game and curious players can build a little post-apocalyptic city.
This game is in a very early state of course. It's not worth buying of course unless you can put up with lots of missing content. I'd guess there's about 1-2 hours content maybe? We're just selling early as an alternate way of raising a tiny bit of funds for the game rather than going on Kickstarter. All purchases include every future update and a Steam key (when we switch to Steam later in the year, we've been Greenlit already). Special Edition purchases contain some Kickstarter-type rewards. Obviously we're not going to get rich of the game at this point, but even a tiny group of players is better than nobody!
The Weirdness of Going on Sale For the First Time!
We decided to just sell the game through our own website for now as the game isn't far enough along where I feel the general public on Steam can appreciate it (aka I don't want to turn into another Early Access horror story). So we're dealing direct with our small community of followers right now. I feel we definitely have more content than certain other Early Access games already. But I'd prefer to keep relatively in the shadows for now - it's nerve-wracking when your passion project is on the line! :)
The emotional oddness of selling a game for the first ever time deserves longer space in an upcoming dev blog, but just selling a few copies already this week has been brilliant. A dream come true.
If you do buy this early we're taking in bug reports on our forum here. So far nobody has discovered a single crash bug and most of the bugs can be considered glitches.
Coming Soon
Game development never ends of course and we're already working on the first post-launch patch. Details of that will be coming soon. Thanks to everybody for their early support of the game.
Our dev blog and updates will continue. The journey is just getting warmed up. :)