I have made a few QoL additions to the module main bar. You can now mouse over the module target, to select any active target you currently have locked. This QoL feature will remove the need to mitigate your targeting sequence, and allow your to freely select targets for each module without adjusting your autopilot.

I have also made a few changes to the SHOW UNEXPLORED SECTORS in the sandbox options. Now, when this option is set to true, unexplored sectors will be shown on the map with a small grey dot. You will not be able to use the GPS system to navigate to any unexplored sectors that is more than 1 jump away from an explored sector. These sectors are marked with a green dot, and you are permitted to use the GPS to explore the location.
This video show off the new 'HSE Original' game mode for the new sandbox. You can now choose to play with a specific set of rules and conditions that emulate the original Astrox (Hostile Space Excavation).

Original HSE (Hostile Space Excavation)
This game mode will emulate the original Astrox (Hostile Space Excavation) game play. Your progression will be limited, and the items, raiders, and dangers will scale as you work your way through the galaxy. This game mode provides you a linear goal, with a clear and simple objective.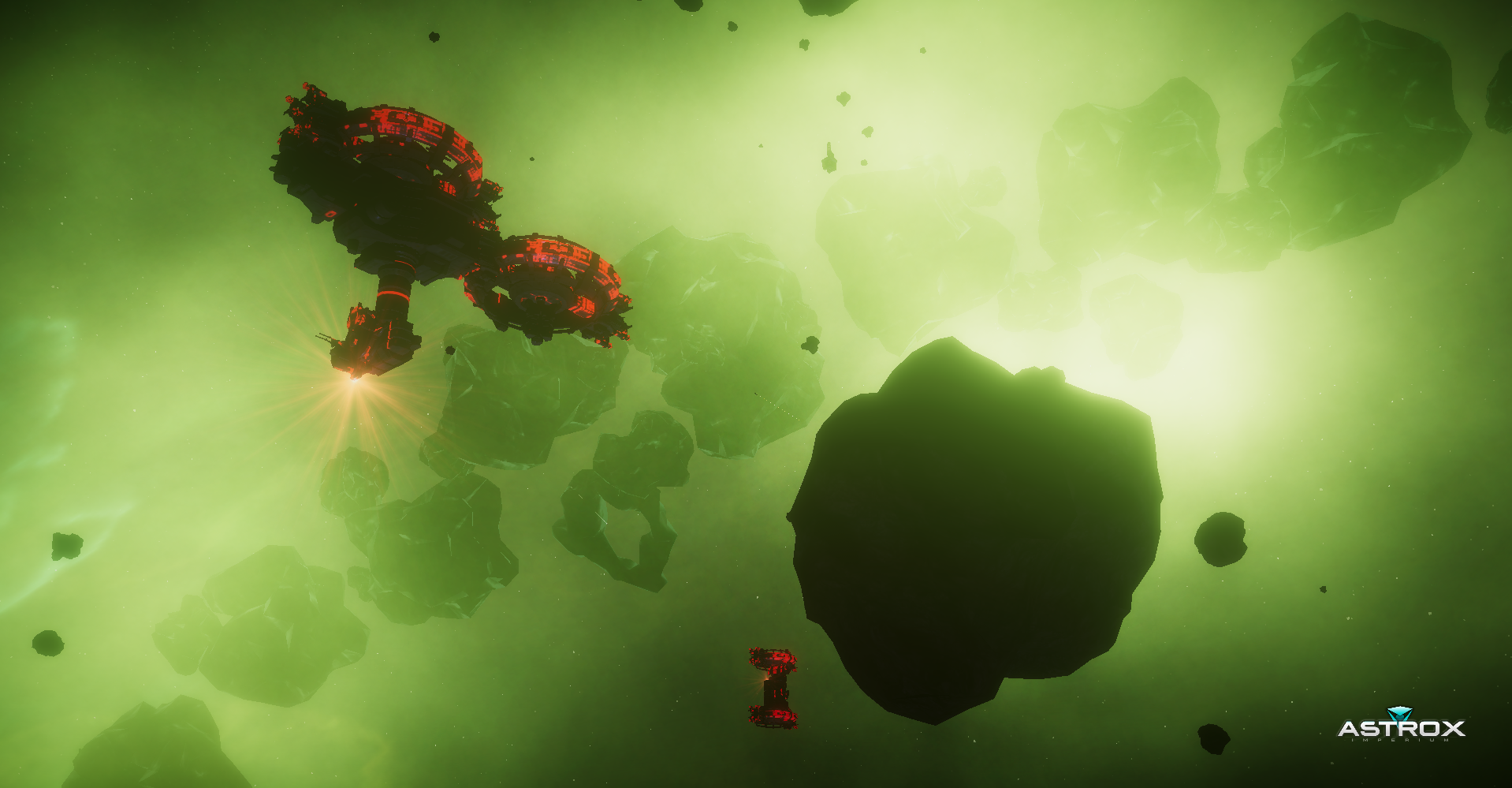 Rules
1) You must clear the current sector of the raider infestation until you are permitted to warp to the next sector. All of the warpgates will remain locked, until you clear the sector of all threats and dangers.
2) Once all of the map raiders have been dispatch, an officer will appear with a few backup raiders. You will be required to destroy the officer and his escorts before the sector is considered CLEAR.
3) When the sector has been cleared, raiders will no longer spawn on the map, and you will receive a bonus that scales with each sector.

4) When all sectors have been cleared, a super boss will spawn. Defeat the boss to win the game.

Objective
This game mode will require that you clear each and every sector on the map. Once you clear the final sector, a special boss will appear. Defeating this boss is final condition for game victory.
BUILD 0.0069
* Fixed BSB bug dealing with bad item ids from mods.
* Fixed bug dealing with sandbox and raider spawn table.
* Fixed sandbox generator spawning ore in low sectors.
* Fixed options bloom value save bug.
* Fixed bug that stop modules when skill training completes.
* Fixed durability display bug on module mouse over.
* Adjusted laser ammo collider box size.
* Adjusted WALLPAPER code for sandbox for max screenshots.
* Adjusted Sandbox asset loading sequence.
* Adjusted law enforcement to ignore HSE game mode.
* Added frame rate limiter to sandbox, title, and new campaign.
* Added new module targeting overlay mouseover.
* Added gamemode sector data to generator.
* Added new description format for gamemodes.
* Added new gamemode desc files in object folder.
* Added HSE gamemode to sandbox.
* Added HSE gamemode bonus to map clearing.