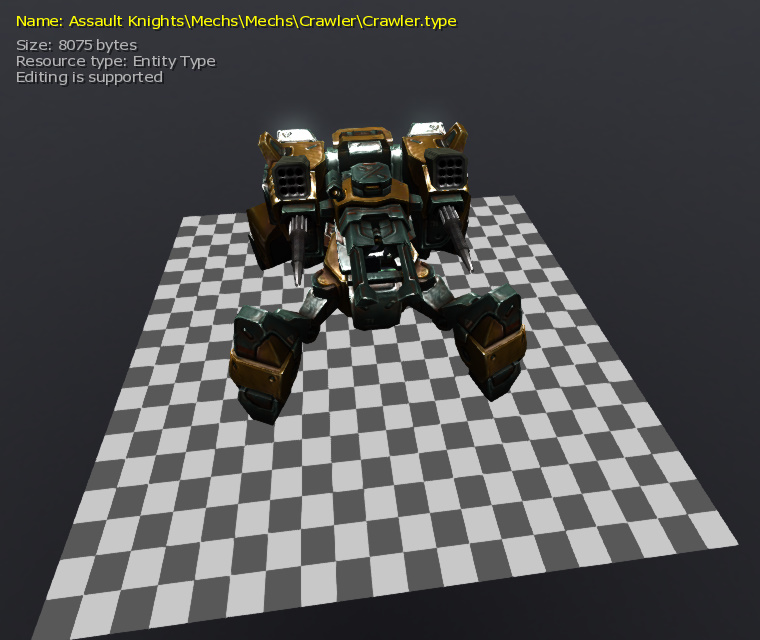 Assault Knights Patch 3.3.2.209
There are two new Download areas on the website. They are the AKLite Section and this new one is the Patches section. Of our website.
Here is the change log for the new version of the game.
ChangeLog
This patch fixes a couple of bugs that is currently in the game.
There was a Crash to Desktop pertaining to the Frog_Var2 mech that has been Addressed.
Whenever you shot at the mech's legs the game would crash. Also if you tried to enter the mech the game would crash too. This patch fixes that problem.
Updated 4 maps to be playable against AI. Pertaining to the new AKLite Version of the game.
Added the Crawler and Canable mechs to the game from these videos.
Canable
Crawler
Updated all the Mechs AI with the ability to see from 5000m to 15000m. So they will cross an entire terrain to get at one another. Or you.
Added the ability to spawn AI mechs and Turrets from the Spawning Areas.
Updated a couple Aircraft with more Hitpoints where they won't die as quickly.
Added cockpits to the airplanes too.
That is all.
These updates are all in the AKLite version of the game too! This patch is only for the full version of the game.
Remember if you like our game and want to help us make it better you can donate to the project here!
Or become a Patreon here.
Thank you so much!