So I've been busy developing new things for Ashen Rift, Or more accurately - rebuilding it from the ground up, but along the way I got my hands on an oculus rift!

So... Ashen Rift will support the Oculus Rift?....
Ummm maybe... Short answer, yes, Long answer No.
Why do I say that? Because I'm focusing on developing a solid Mouse/keyboard PC/Mac/Linux experience, and overhauling it to play well in virtual reality will require more resources than I have... So for now, a true Oculus enabled Ashen Rift (other than fun demos i may release) will be purely for a kickstarter stretchgoal, likely the 250k stretch goal.
Wait, Kickstarter? what??
Yea, yea, yea I'm working on a kickstarter, Like, pouring my heart and soul into it right now...
More on that later tho..
First, Look at your terrain, now look at mine, now back to yours, Your terrain does not look like mine, but with Parallax Occlusion Mapping and Height blending yours could look like mine.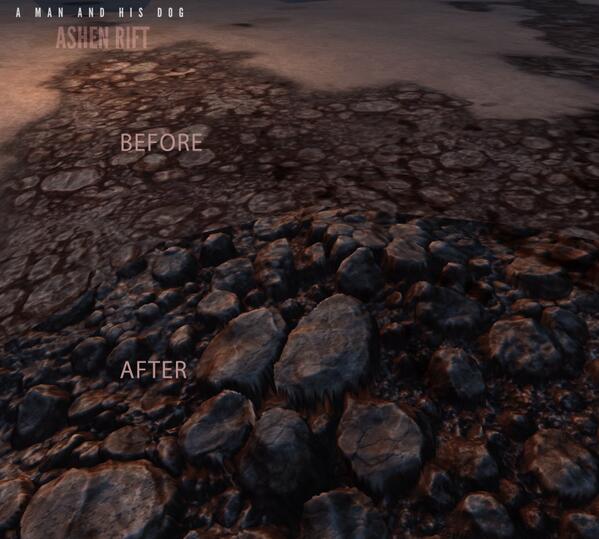 Sorry I've been so silent, I've had 2 birthdays, my fathers funeral, xmas, newyears, my 4 year anniversary with my girlfriend and I'm moving! :O
But do expect more updates, including some news about the private testing program, which has TONS of people signed up and eagerly waiting to be a part of, Thank you all for the love!
Cheers!
Barry.