We were invited to attend Game Developer Gathering (GDG) Prime, which is the biggest event attended by hundreds of game developers across Indonesia. All of the studios were showing off the best game they made, whether it has been released or was still in development, to the thousands of visitors. So, it has been a pleasure to us and we are very happy to be in this event. It took a whole month of preparation to make Ascender's showcase all out.
Three weeks before the event, we setted up some Ascender merchandise bundles with flash disk, mouse pad, and soundtrack CD inside each of it. Appreciating all Ascenderians who already enthusiastically responded our masterpiece and can't hardly wait for the release version, is our intention in making this bundle.
The fans were interested in ordering this bundle, though most of them are our friends, hehehe. There's one funny story regarding this matter when a junior high school who lives in a rural area ordered the bundle because he likes Ascender so much! The problem is he didn't have any bank account, nor did he knew how to send an electronic payment. The only mean of payment that he knew is money order via post office, which none of us were really familiar of!
We were shocked and moved by this kid. We decided to just send the bundle for our little fan. It is really precious for us, a small studio that has just freshly started to build fan base, considering what this boy had shown, the appreciation, the zest and the interest. Thank you Ascenderians!
We began by preparing Ascender's booth. By 8 AM, the booth hasn't finished, yet some visitors had already demanded to play our Ascender's Prototype! Our booth was always crowded in the whole day, we didn't get a slightest chance to rest in order to accompany Ascenderians playing our game. We also held a contest to find an in-game Easter egg that specially purposed for this event only.
I think these images are enough in describing the crowd and the gusto in our booth! Check this out folks!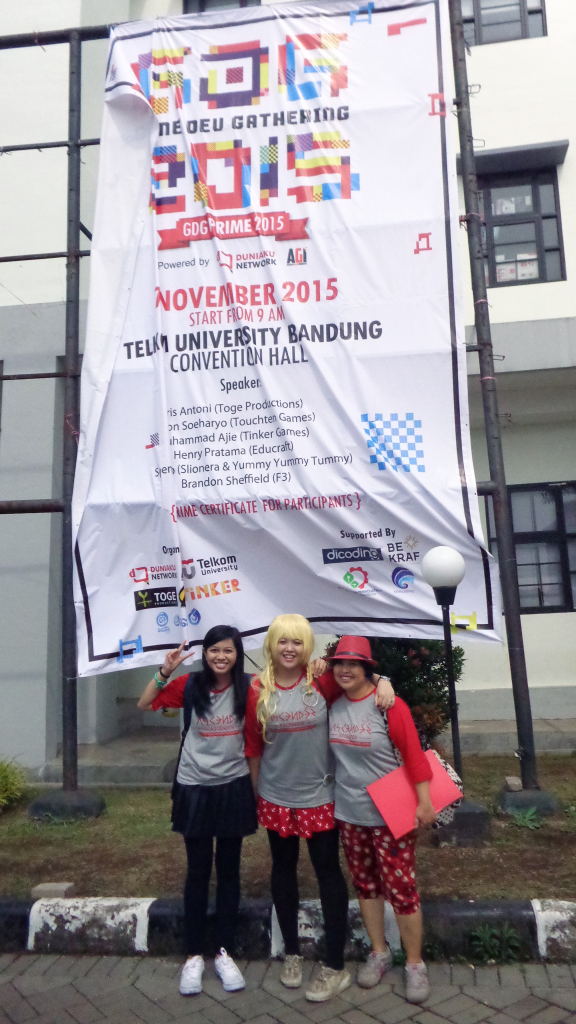 The GameChanger Girls Gankz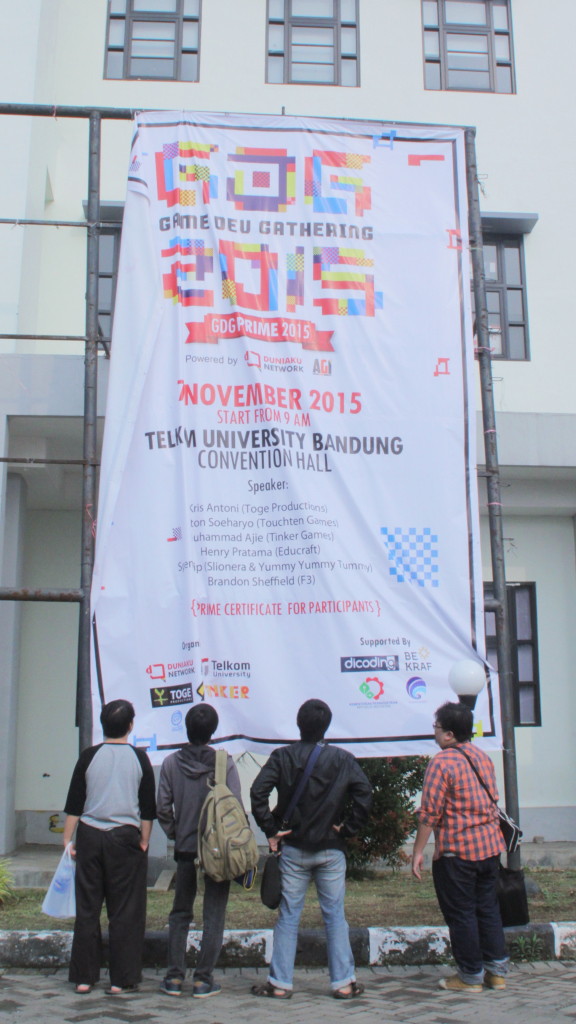 Back Pose of Our Boys Gankz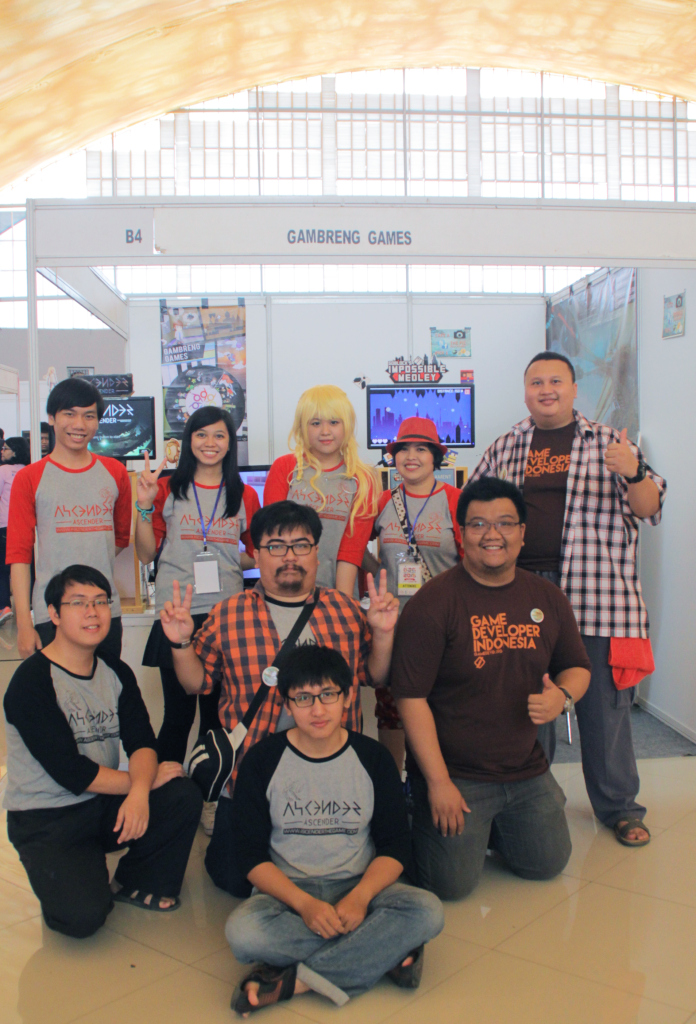 GameChanger Team in Front of The Booth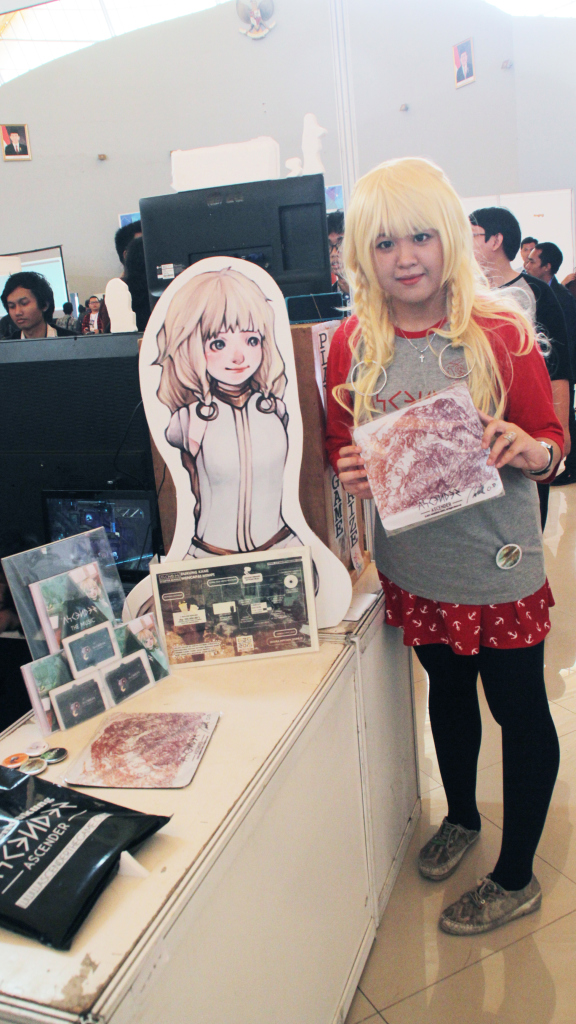 Limbless Ocean and Her Imposter.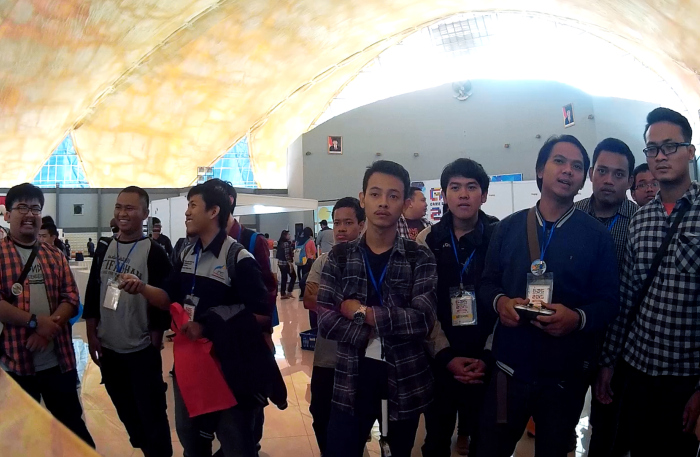 Ascenderians Guys Playing and Watching Ascender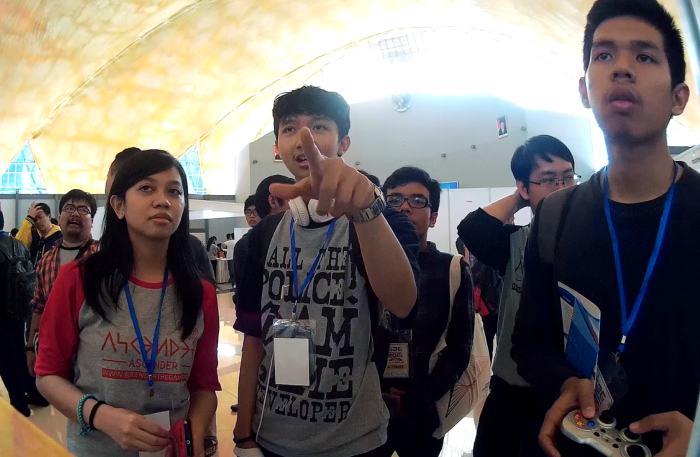 The Artist Guiding Ascender Gameplay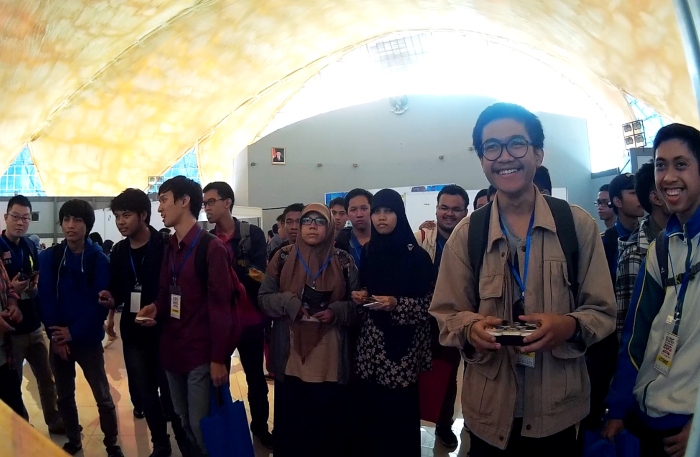 Ascenderians is Trying Prototype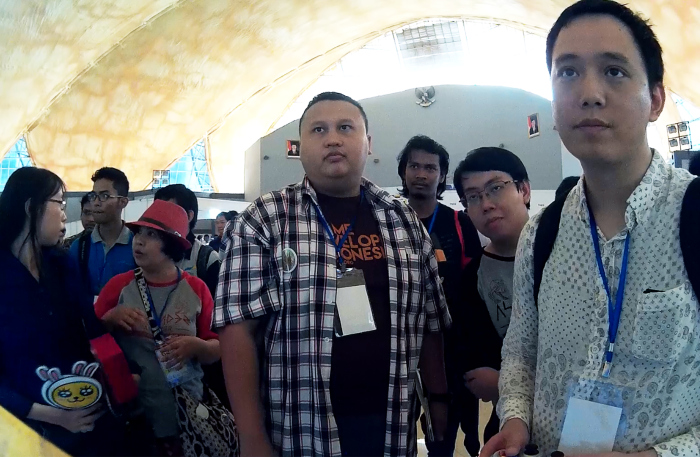 Our Creative Director Watching a Publisher Guy Trying Our Prototype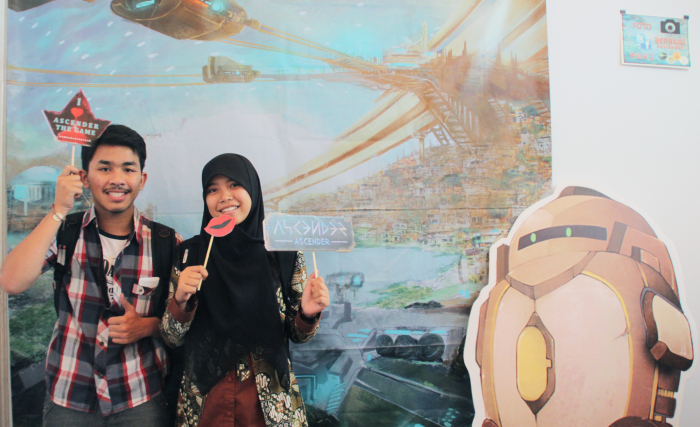 Ascenderian Couple Took a Photo in Our Booth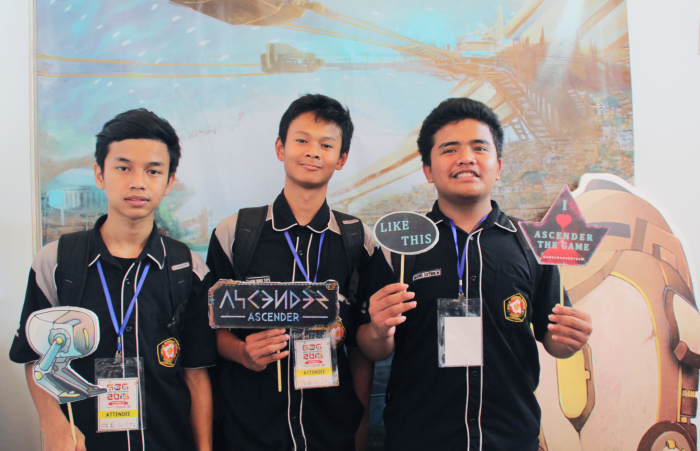 First Trio Took a Photo with B.RO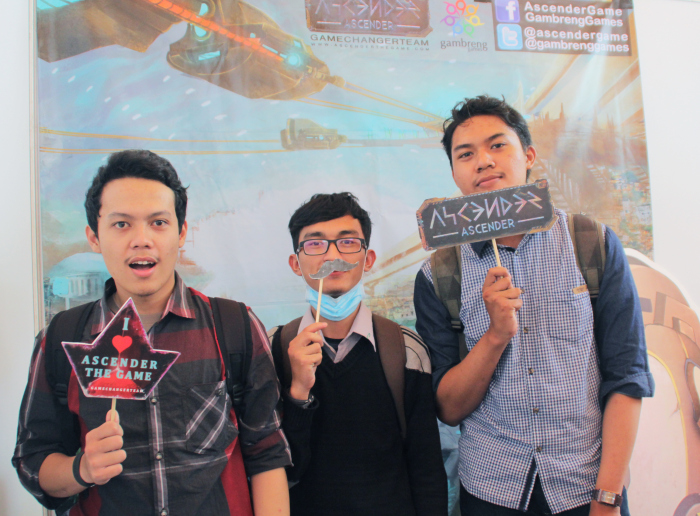 Second Trio Took a Photo with Dolopo Background
We conlude that this event is AWESOMELY CRAZY!!!
The expression of countless people who tried our game can't be described in words. It really boosted our spirit up to finish Ascender and bring crowds across the world and even the galaxy to enjoy Sky's enigmatic journey with sweet Ocean! Once again thank you so much Ascenderians!!