A little sneak-peek at the upcoming art changes. Isn't our artist Noah Page (Heartgear.deviantart.com) great?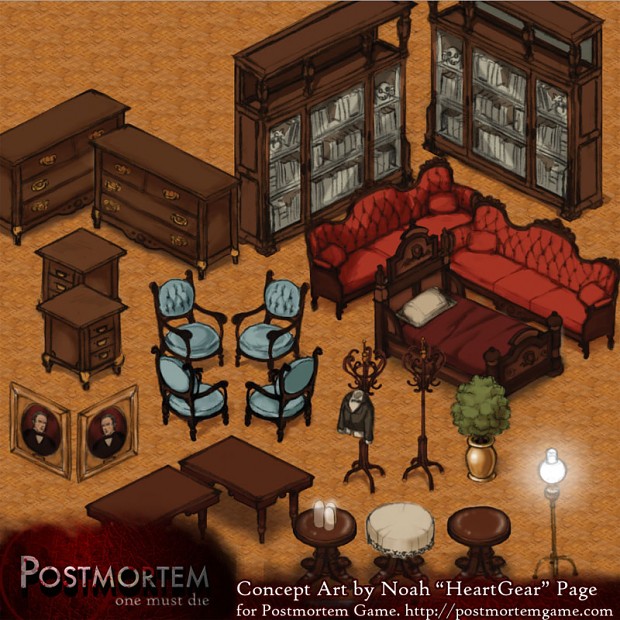 Check the Postmortem Homepage
Like on Facebook
Follow on Twitter
Track on IndieDB
---
Postmortem is a short exploratory adventure game taking place in a fictional industrial-age country of Galicia, ravaged by five years of violent rioting between two ideologically and economically divided communities. You play as Death incarnate, sent to a peaceful fundraising gala with the objective of claiming a single life from any of its attendants and staff.