Hello again!
It's been a good time since we haven't communicated!
Today I will present the UI made for Dessert's Flip.
Dessert's Flip is a Mobile Game with a target audience from 10 to 13 years old (The pre-teens). Soon the Ui, which is the various information present on the multiple screens, will be colorful and allusive to the game's Narrative!
These will be the menu buttons;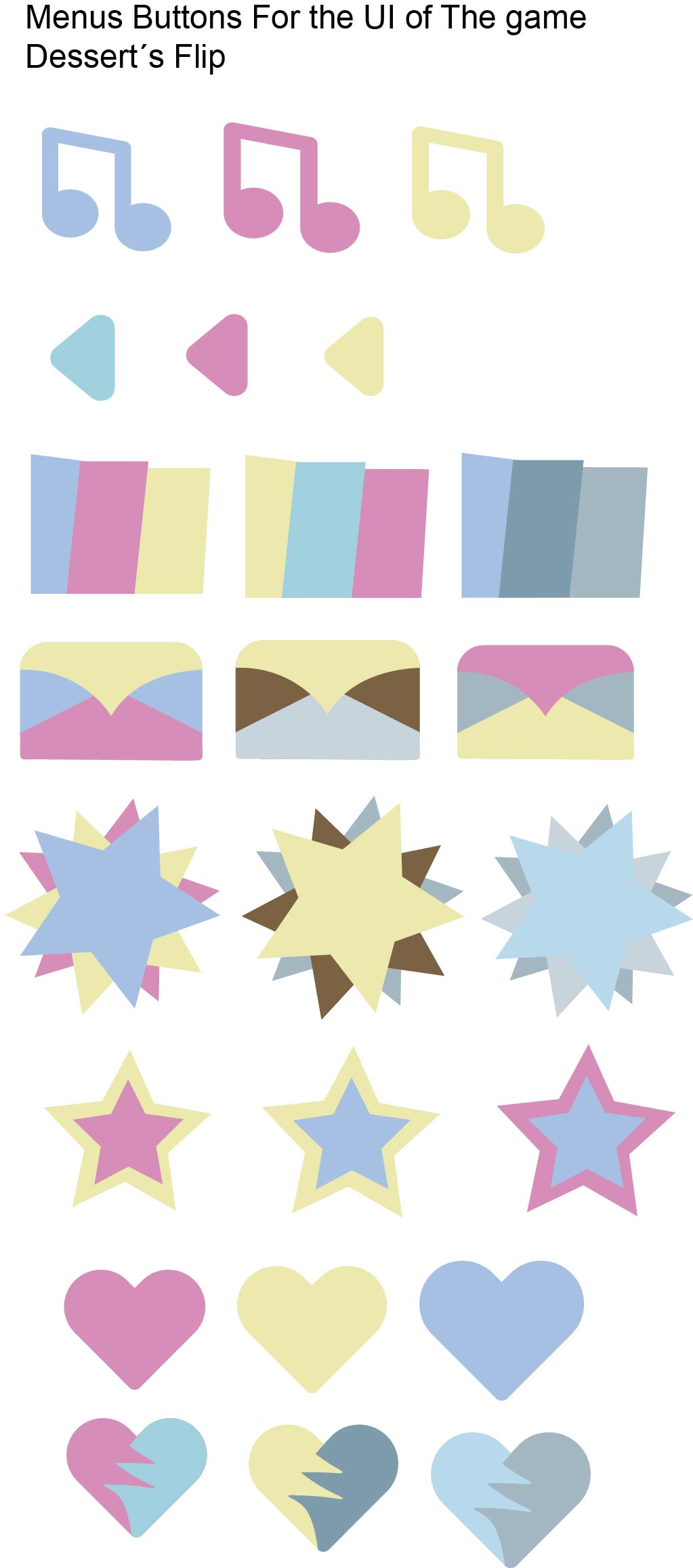 To help players we also created gifs that will introduce the first mechanics to new players. (They will appear in the first few levels).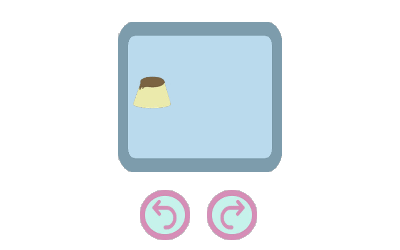 Gif of the buttons that rotate the scenery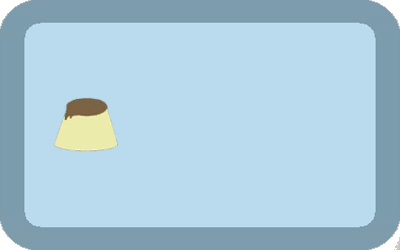 The movement that the character makes with the player's touch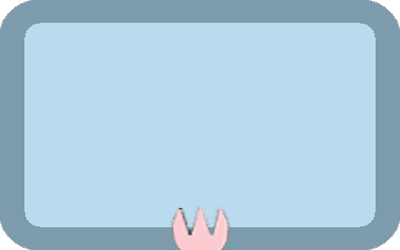 When the main character can die


-That's all for now! If you want to know more about the game, visit our other social networks; Instagram and Twitter!
Instagram : Instagram.com
Twitter : Twitter.com