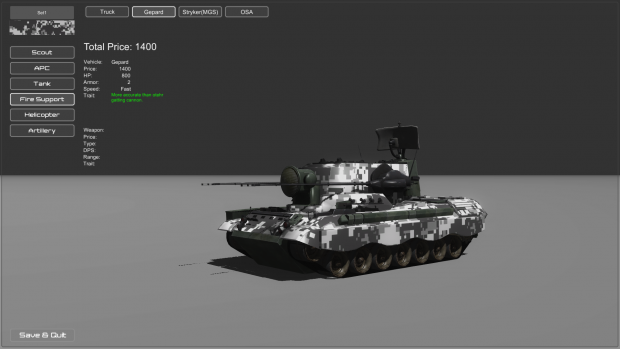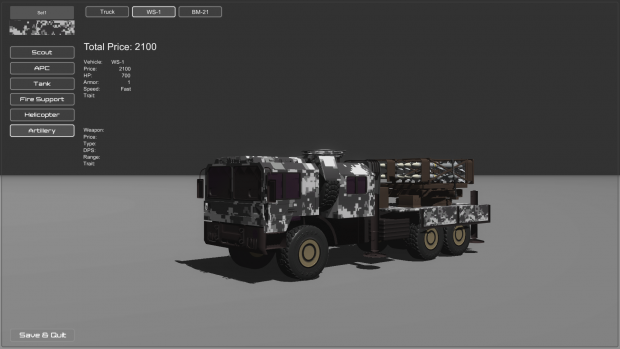 Beta 0.83
New Units:
Gepard: A firesupport unit that can attack both ground and air units. Its gatting gun has more accuracy than other gatting guns.
WS-1: MLRS that can fire 12 rockets at the same time. It has more damage and attack range than BM-21, but is also more expensive.
Features:
Water: There are water pools in the map, not just a decorate but can slow down ground units moving on. So players should keep attention water pools on the map and make use of them.
Light: Adjust lighting effects on the map, the game looks much more bright now.
Balance:
Most vehicles add move speed, game pace is much more fast now.
Bug Fix: