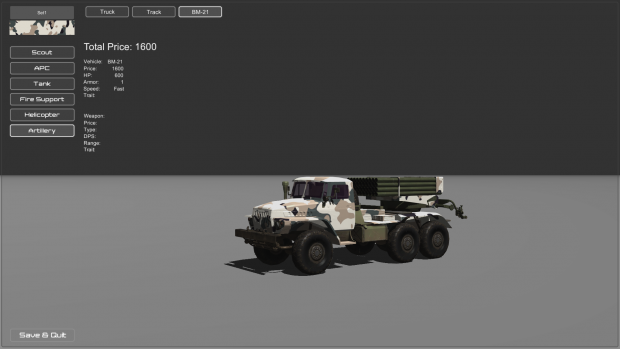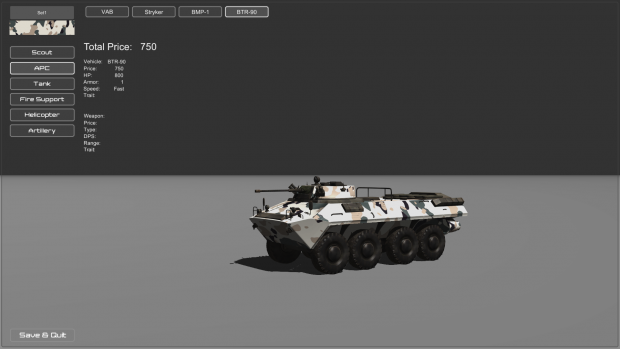 [h1]Beta 0.81[/h1]
New Units:
BM-21: a low price MLRS unit, fire 10 rockets but with low accuracy.
BTR-90: a medium price APC with rapid cannon.
Features:
Repairing: resource center at base and captured resource point can repair units nearby.
SU-25 strike: a level 3 command ability, calling a SU-25 to attack target point after a medium time, more efficient to garrisoned building.
Rifle Grenade: a level 2 command ability, infantries can use rifle grenade when attacking ground units, with a cooldown time of 8 sec.
Add Bloom effect.
Camera maximum height raised.
Optimize the map loading.

Balance:
Resource center, barracks, factory building time reduced from 40 sec to 25 sec, Power plant, Command center building time reduced from 40 sec to 30 sec.
Cannon attack range of main battle tank reduced from 65 to 60.
Unit normal sight range reduced from 135 to 100.
The guard range of mercenaries reduced from 90 to 80.
Bug Fix:
Fix infantry can move when playing dead animation.
Fix infantry attack type from cannon to machinegun.