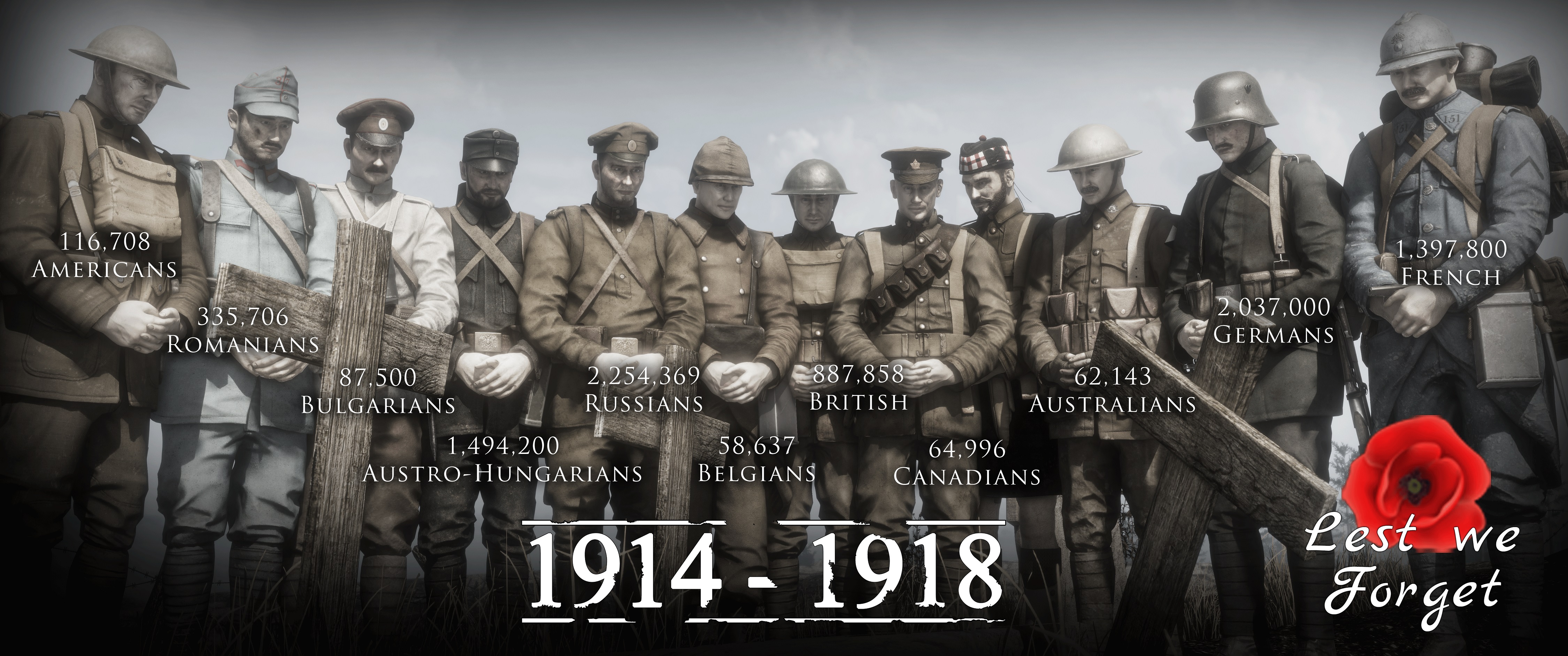 Today is the 100 year anniversary of Armistice Day. In 1918, on the 11th of November at the 11th hour the fighting finally ended after 4 years, 3 months and 2 weeks as the armistice came into effect. Although the war would not be officially over until the Treaty of Versailles took effect on January 10th 1920, the armistice ended combat on land, sea and in the air between Germany and the Allies.
To mark this day, we are allowing players to participate in a two minute's silence in Verdun and Tannenberg, have produced a Facebook frame, and we will be posting one hundred stories of people who died during the war or as a consequence of it. Over 40,000,000 soldiers and civilians were killed or injured, and countless more would have their lives changed by the war and the aftermath.
The community organised today two events as well to commemorate:
* Verdun Armistice Event at 10:49 AM CET by x64: Steamcommunity.com
* Kaiserschlacht 1918 at 6:30 PM CET by Sturmbataillon Nr.2: Steamcommunity.com


Lest we forget.