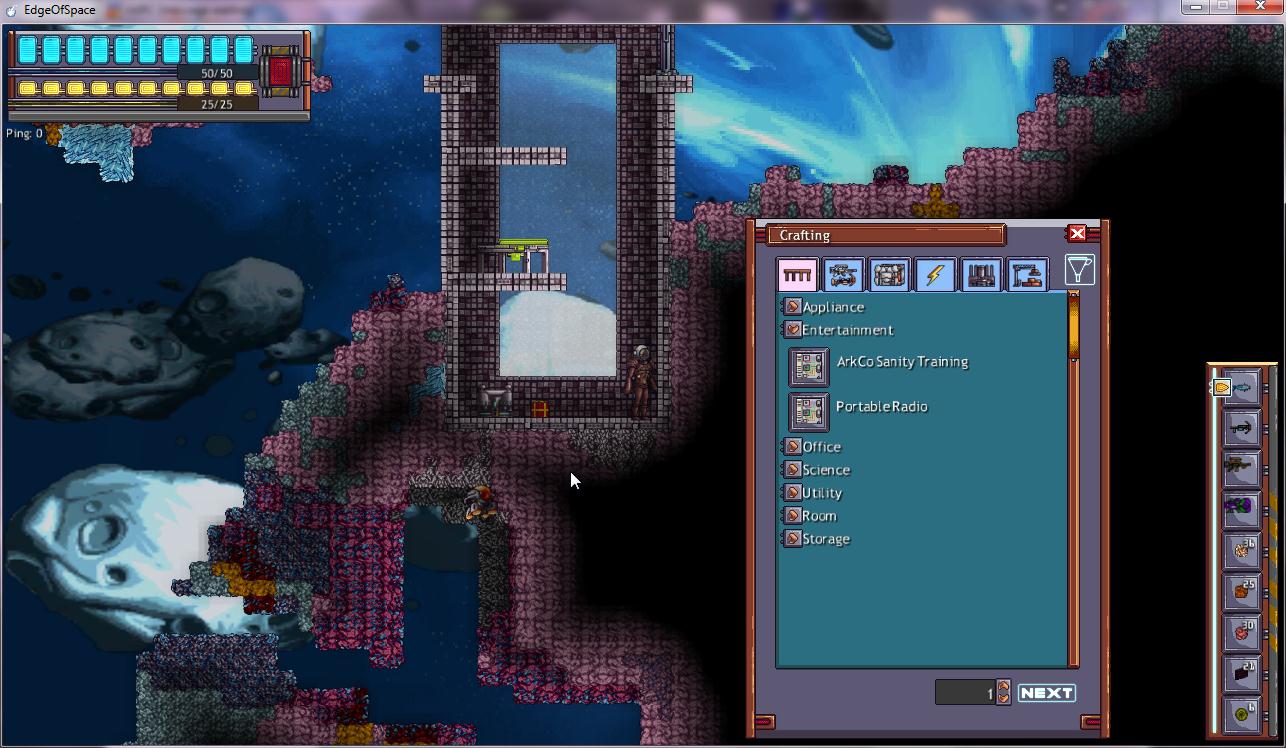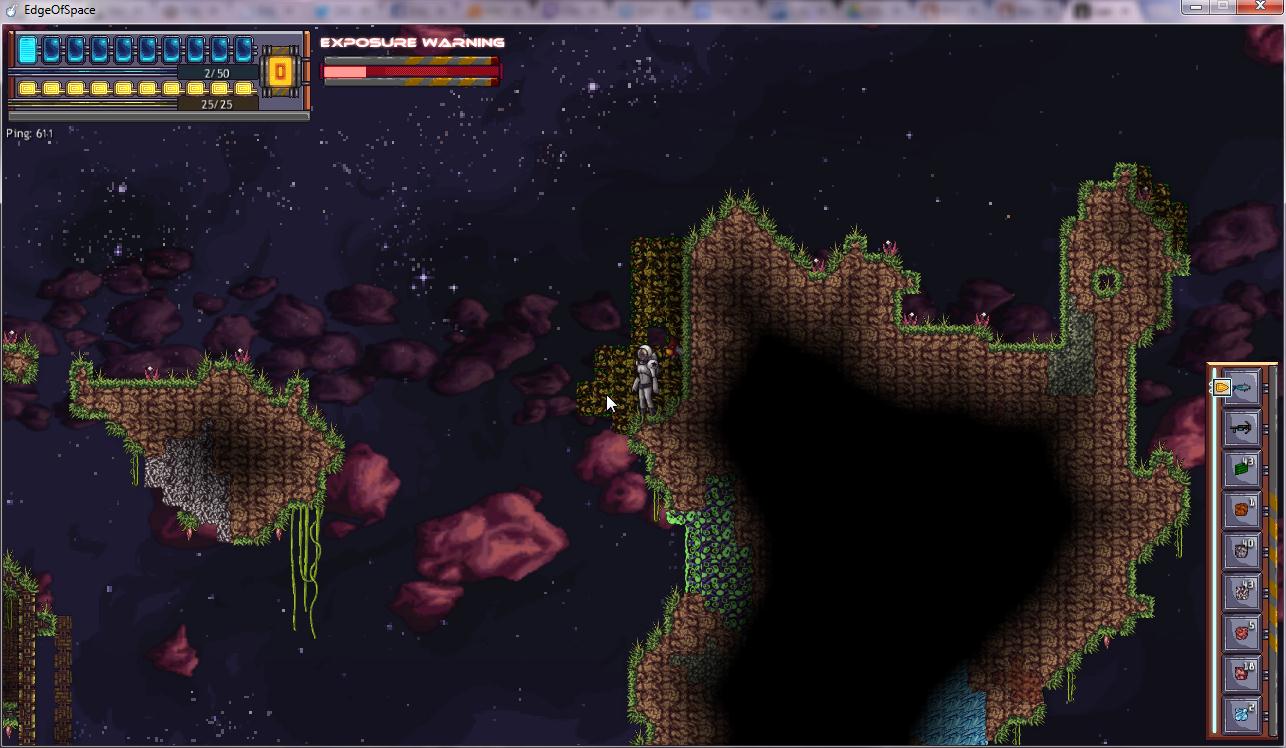 -

Completely Revamped Ingame UI

- New Tool bar

- New Tool tip format

- New refining window

- New character window (Click C)

- Completely revitalized crafting window

- Word Sorting

- Tab categories

- Streamlined schematic window

- Updated Health and energy bar

- Now the explicit number read out and approximate bar read outs

- Pressure Gauge

- If No 02(stabilization gas) pressure then is bright and on

- If pressure is changing rapidly it blinks (generally still safe)

- Safely pressurized is off.


- Exposure Implemented

- As you go deeper the natural exposure rank of the world will elevate

- Upgrade your gear or use stabilizing gas generators to move deeper

- Pressure Gas simulation

- Create a Stabilizing Gas generator and create a sealed area (Sealed area must be a closed off foreground and filled in background in order to work.

- Grass now simulates (This leads into other growing patterns not deployed yet but you will see it)

- Resource generation controls implemented and first pass on what resource generation will be like deployed

- Resources also populate in background tiles

- More network optimizations

- Some schematics have be phased out or moved into drops.

- Updates to some names and description

- Balance pass on weapons

- First pass on preparing gear to have stats current exposure rank only applied

- Increases your exposure rank based on how much it adds

- Mouse scroll now works with any scroll bars

- Updating and revamp of many schematic costs

- ArkLight1000 re-implemented

- Any unique item can be custom named when you craft it

- Exposure bar indicator added

- When you go into an area with higher exposure than you can handle an indicator will appear and begin to fill up get clear of the high exposure zone before the bar fills up or you will begin to take damage until you clear it and the bar cools down.

- Outposts have been implemented as stage one of dungeons. Now various ruins will populate around the world.

- Fixed lighting artifacts

- Rendering adjustments to tiles and player
From here on out you will be seeing things being adjusted and going more into the direction of how the game will feel. It does not mean what you see in a current patch is final, just we are going to start taking more steps to getting to final instead of just function patching.