I have been hard at work building the ground battles, space battles and adding in an AI! In this post, we will have a look at the ground battles and what you can expect in the game.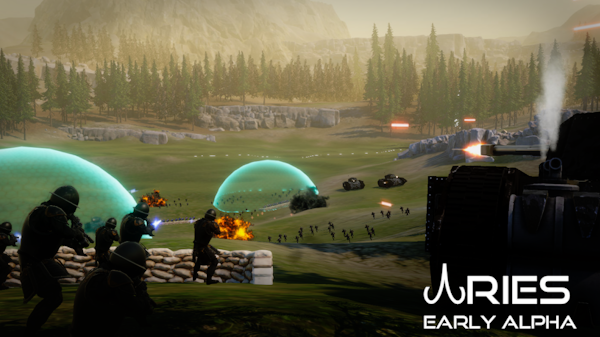 Ground battles
Taking over a planet requires you to establish control over it. When you arrive at a solar system set on conquest, you will have an option of different missions you can launch against that planet to gain control. If you win, you will increase your control over that system, and if you lose the defenders will wrestle a bit more control back from you. There are currently two missions in the game that can be played resource recovery and pitched battles. There are plans for many more mission types such as sabotage, ambush, search and destroy, and more.
Resource recovery.
In the resource recovery missions, you will need to capture points that contain resource crates. You can play super aggressive and try and push to take all the points crushing the enemy as you go or you may choose to play more defensively and only take enough to claim victory. If you can win a resource recovery mission, all the units in your garrison or army will have a proportion of there health restored. The health recovery this mission provides can make all the difference in the struggle for the system.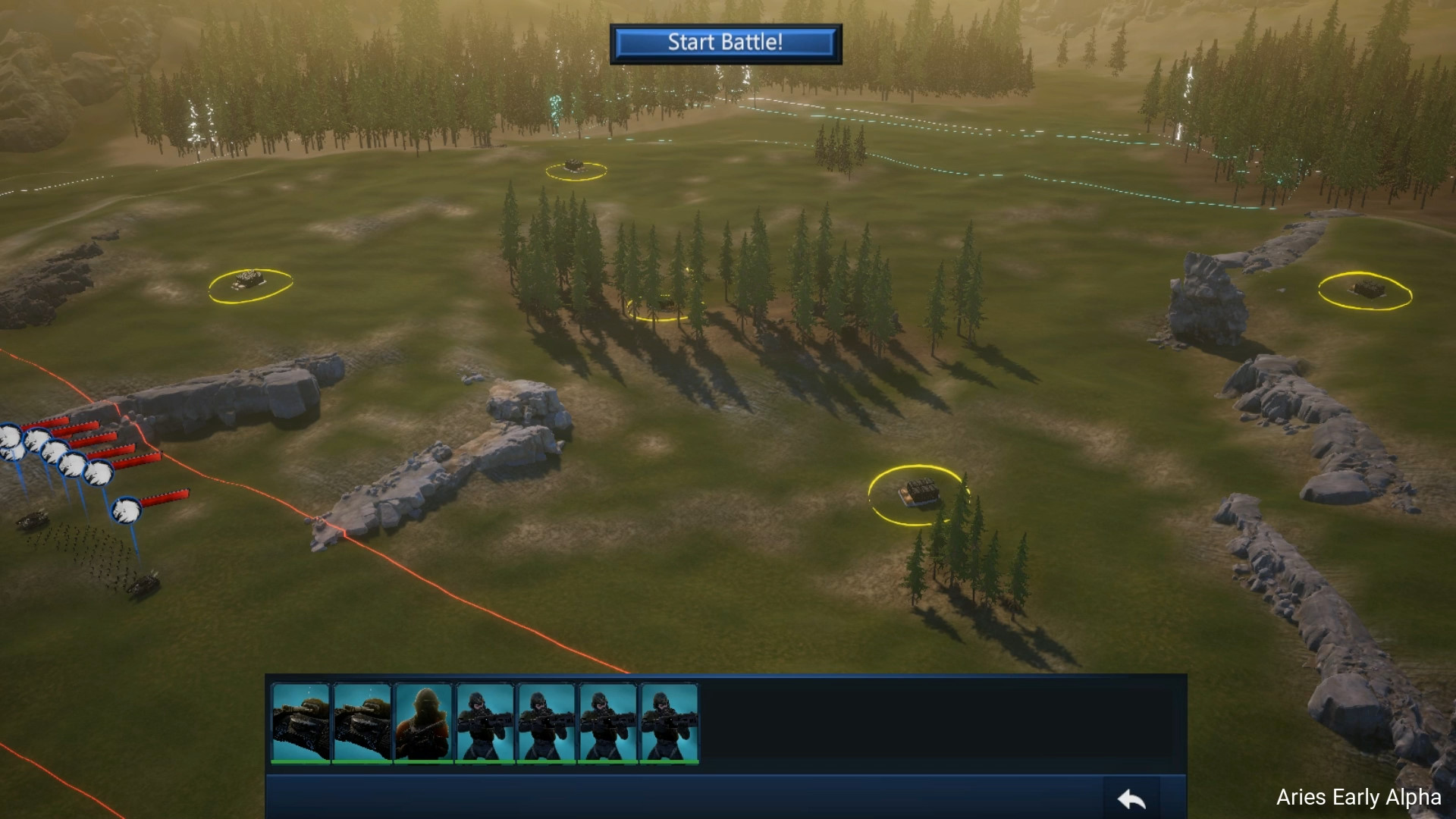 Pitched battle
The pitched battle represents on side openly attempting to engage the opposition in large scale combat. The winner is simply the person that routed or destroyed the other. Winning a pitched battle will result in a massive boost to the control of a system. The challenged side can refuse to take to the field as in these battles the stakes are high, and often defeat here will ruin any plans.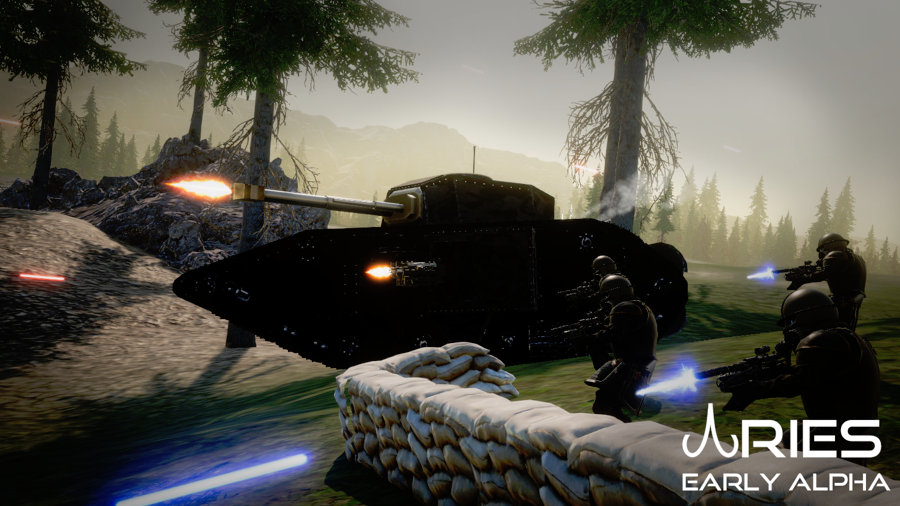 Appropriate force
For each mission, the invaders and garrisons will have a cap on the number of troops that they can take with them into the battle. This is so that the first battle isn't the last, and also so that smaller forces how are smartly commanded can become a real pain for large forces. In some missions such as ambush or sabotage the attacking forces will have an advantage and will get special rewards for compleating them.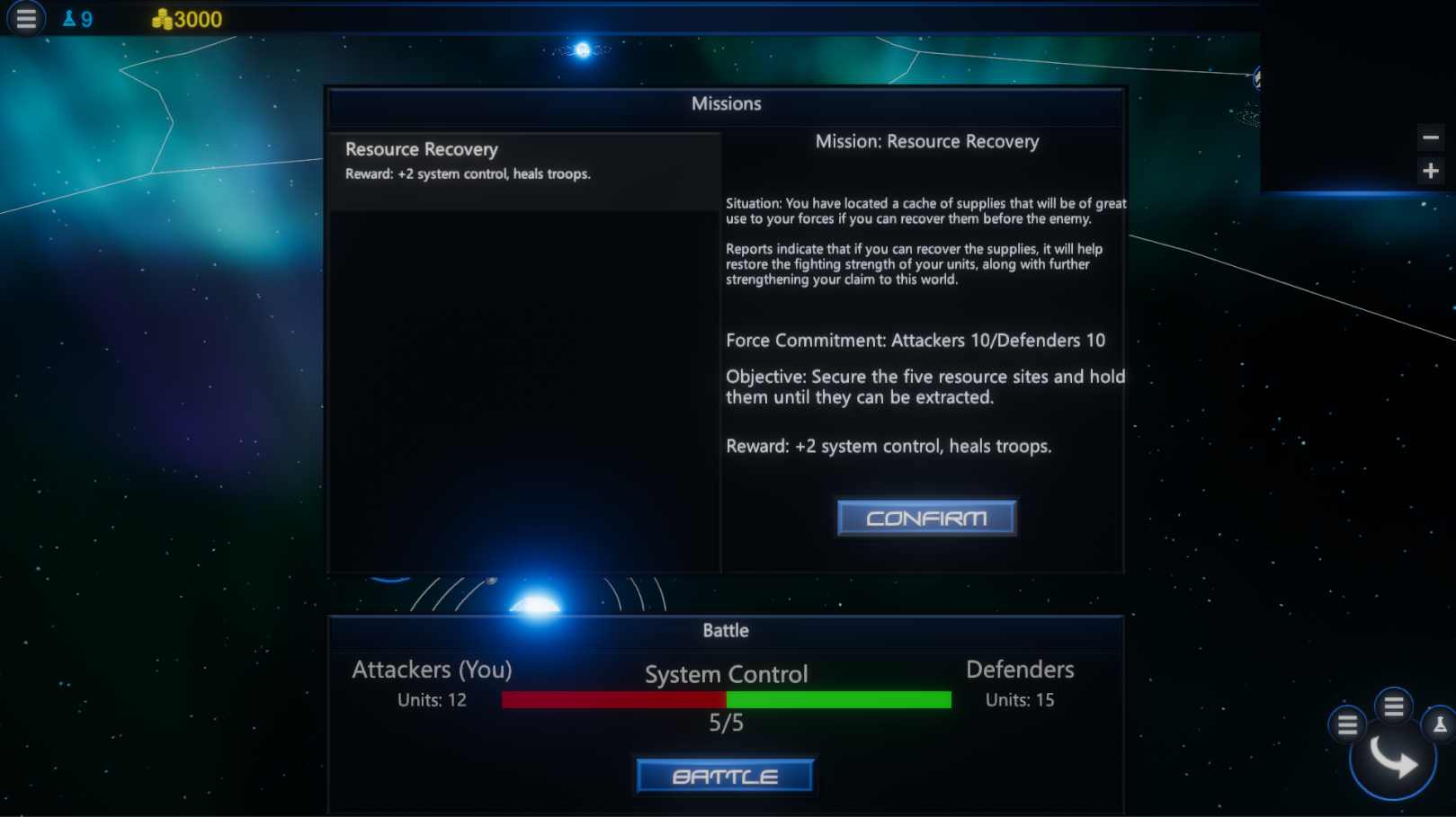 Attrition
Having to play out several battles for a system leads to erosion of both forces, defenders can hope to receive reinforcements in the form of supporting armies. Invaders can continue to receive troops freshly shipped to them. Constantly trying out build attrition will weaken your empire as you will not be able to do the other build projects that are needed. For that reason, picking between defensive or aggressive playstyles will be important when conquering the system. Choosing to play defensively will allow you to keep your units fresh for future fights, while an aggressive play may cripple the garrisons ability to make war or force them into an early retreat to save strength.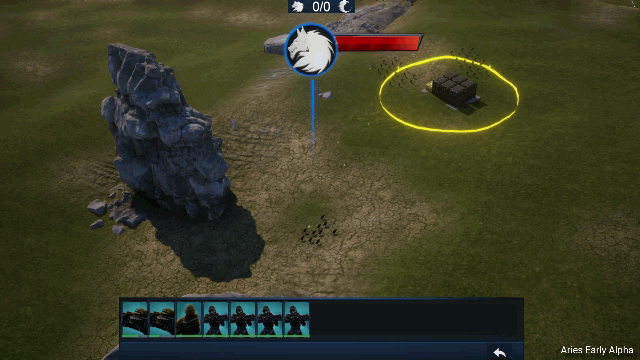 Fleets at Anchor
While strong ground forces are needed to conquer worlds they need to be supplied from there fleets in orbit if the fleet goes the troops also go. For that reason, it is important not to send your army out without appropriate warships. If the owner of a system sends a force to relieve the embattled inhabitants of a system, then they may choose to engage the fleet and not the troops. Crushing the fleet at anchor above the world will send the invader packing! In the next post, we will have a more in-depth look at how space battles work.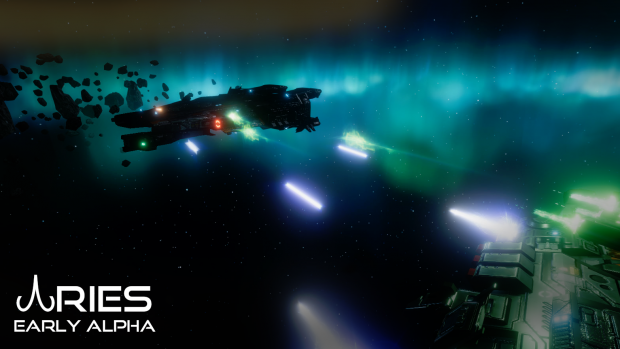 IndieGoGo
Thank you for taking the time to look at Aries, we have just launched an IndieGoGo campaign and would love it if you checked it out.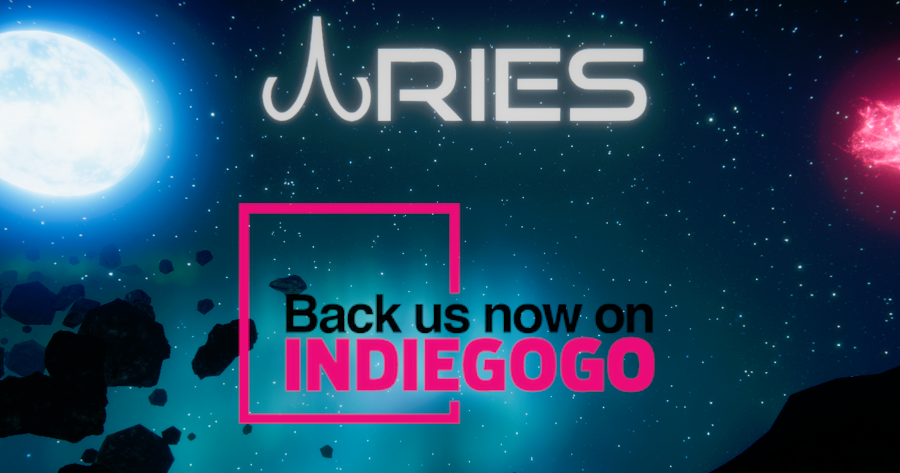 Look forward to seeing you in-game soon,
Eddy