Area raiders from all over the world are coming in continuous waves to not give the defending areas any break. You'll start off with some basic raiders, but as they sacrifice themselves for this cause they'll generate attract more media attention and generate Media Points (MP). With these, you will be able to attract more, better and stronger raiders coming in bigger and faster waves until there's enough of them to breach their defenses.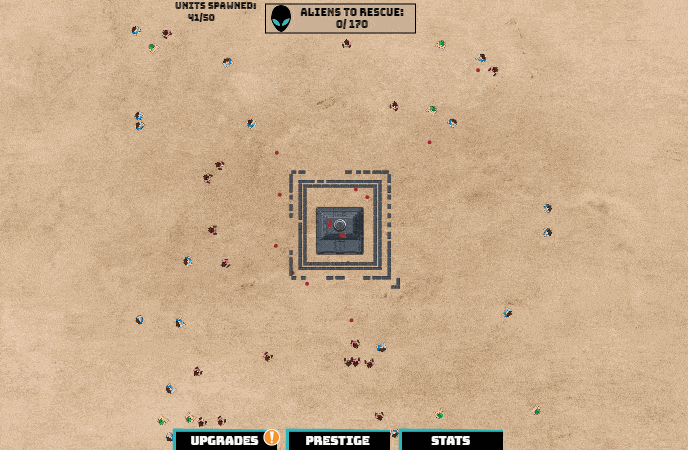 After massive Wikipedia research our geek army has done, we've also found out that there is not just one area, but tons of them... the extent of just how big these conspiracies go is unknown, but I'm sure as you liberate their Areas you will see how big the rabbit hole goes!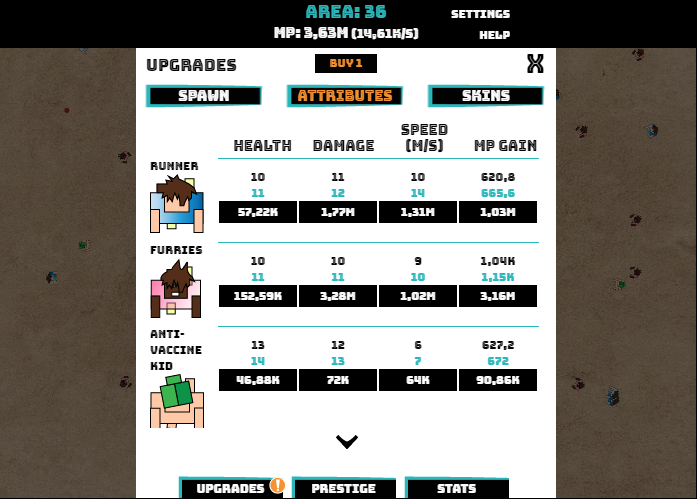 So make sure to upgrade your raiders and their attributes, and if you ever get stuck progressing, you have a special weapon in your arsenal – the prestige. 'Prestiging' will get every raider arrested and restart our progress from scratch, BUT we will gain much more media attention on our next attempts because of this, making us even stronger! Maybe we also manage to learn some cool abilities on the way!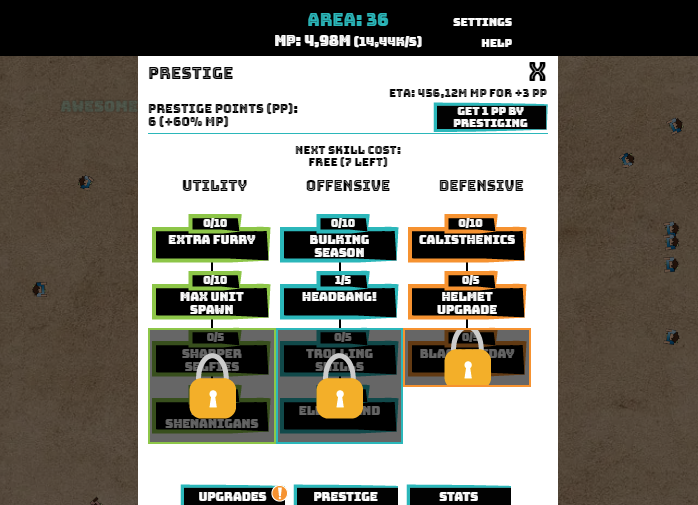 Developer's Note
The game is currently a basic version, but we have so many cool ideas we still want to expand on, and plan to keep it updating it weekly for quite a bit! So please don't hate us if the game progression isn't ideal, or there's limited content or even some bugs you find – best to let us know with rants/suggestions and we'll try to improve things as fast as we can :)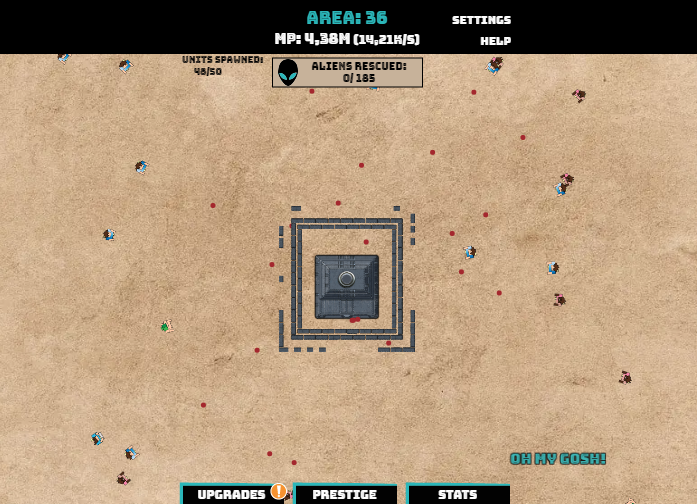 Just to mention few things that are planned to be added very soon:
- Progression/balance improvements for raiders, upgrades, area difficulty
- MORE skills, and meaningful special raider abilities (mages spawning units, splash damage...)
- All those aliens you are saving will give you some cool boosts & help you unlock skills later in the game
- More interesting area scaling mechanics, with different tower effects
- Quality Of Life stuff, like very useful buy/OCD buttons and other useful settings
- Fun secrets, boosts/ unlocks you will discover by freeing up various Government areas
- Other game modes/expansions of gameplay
- …

We are also very open to suggestions and idea from you, as we want to make this a FUN game, with crazy and goofy mechanics :) Please hit us up on our discord channel: Discord Area Raiders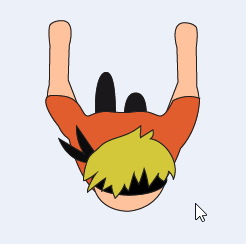 If you enjoy the game and our plans for it, we also appreciate rating us high as, the more people we get raiding, the more cool updates we can develop for you :)
_________________________________________________

You can PLAY the game here:
Kongregate

Feel free to follow our social media channels (we just started with, so your going to be one of the first :)
Facebook- Area Raiders
Twitter-AreaRaidersGame