Von Blanc's history is long and troubled. Born from a family of Beast Snow Bears in the Snow Kingdom, he grows strong and sturdy, making the people of the small village where he was born proud of him. Thanks to his father, since he was little, he learned the art of the sword and the weapons, first building them as blacksmith then fighting.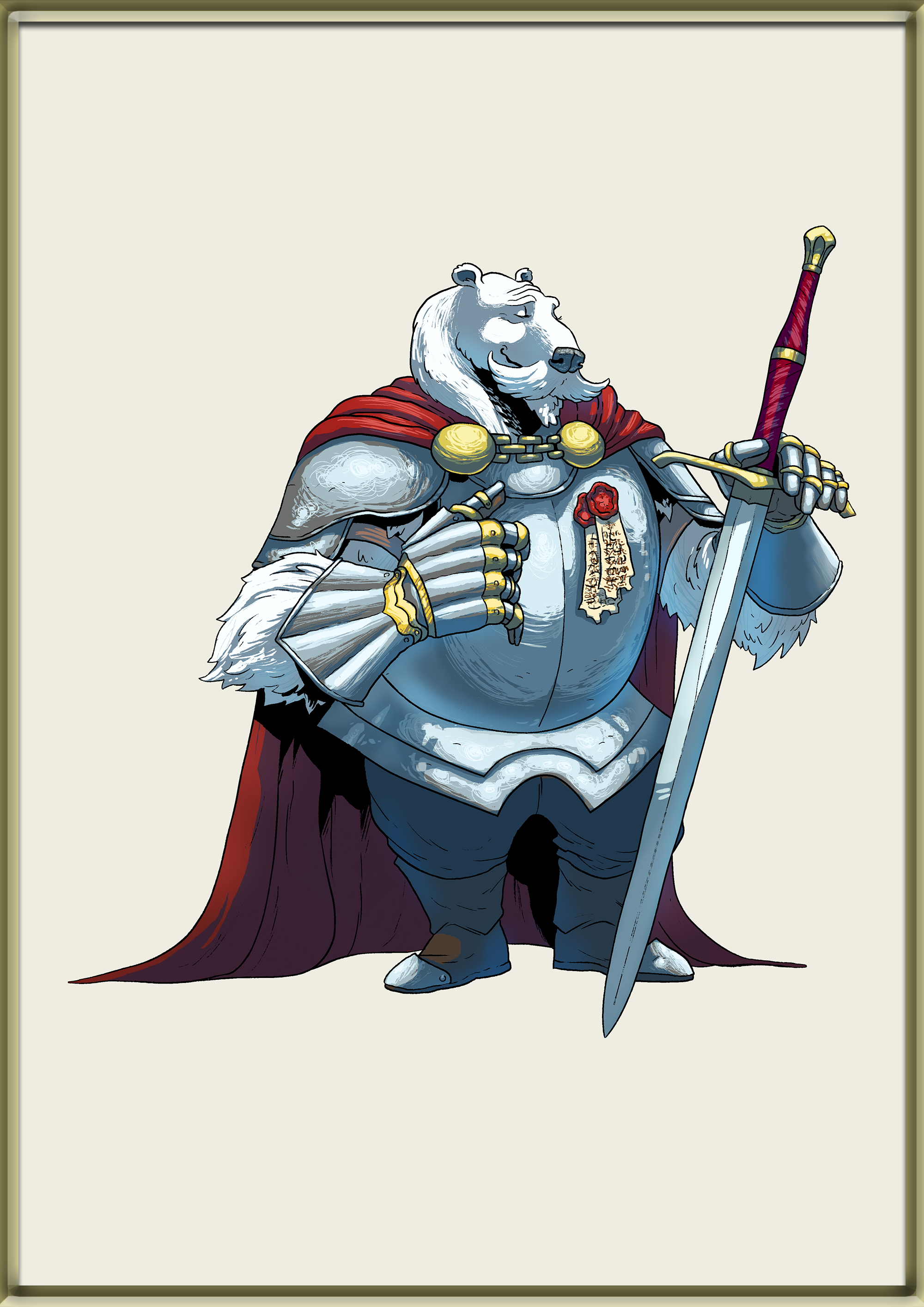 When there had been a war with the near kingdom, the young bear was the first one to get out the battlefield to defend his tribe. During that war Von Blanc distinguished himself for his strength and his battling skills but also for his slyness as strategist. During that war Von Blanc choose to often rise through the ranks first becoming the captain of a small battalion. In that war (which lasted 7 years), Von Blanc lost part of his family and this affected him for many years making him silent and detaching him from the rest of the world. Only thanks to a female bear (who then became his partner) he came back to life and joined the army again. Years passed by and Von Blanc made a career, becoming first knight of the Snow Kingdom and then even General.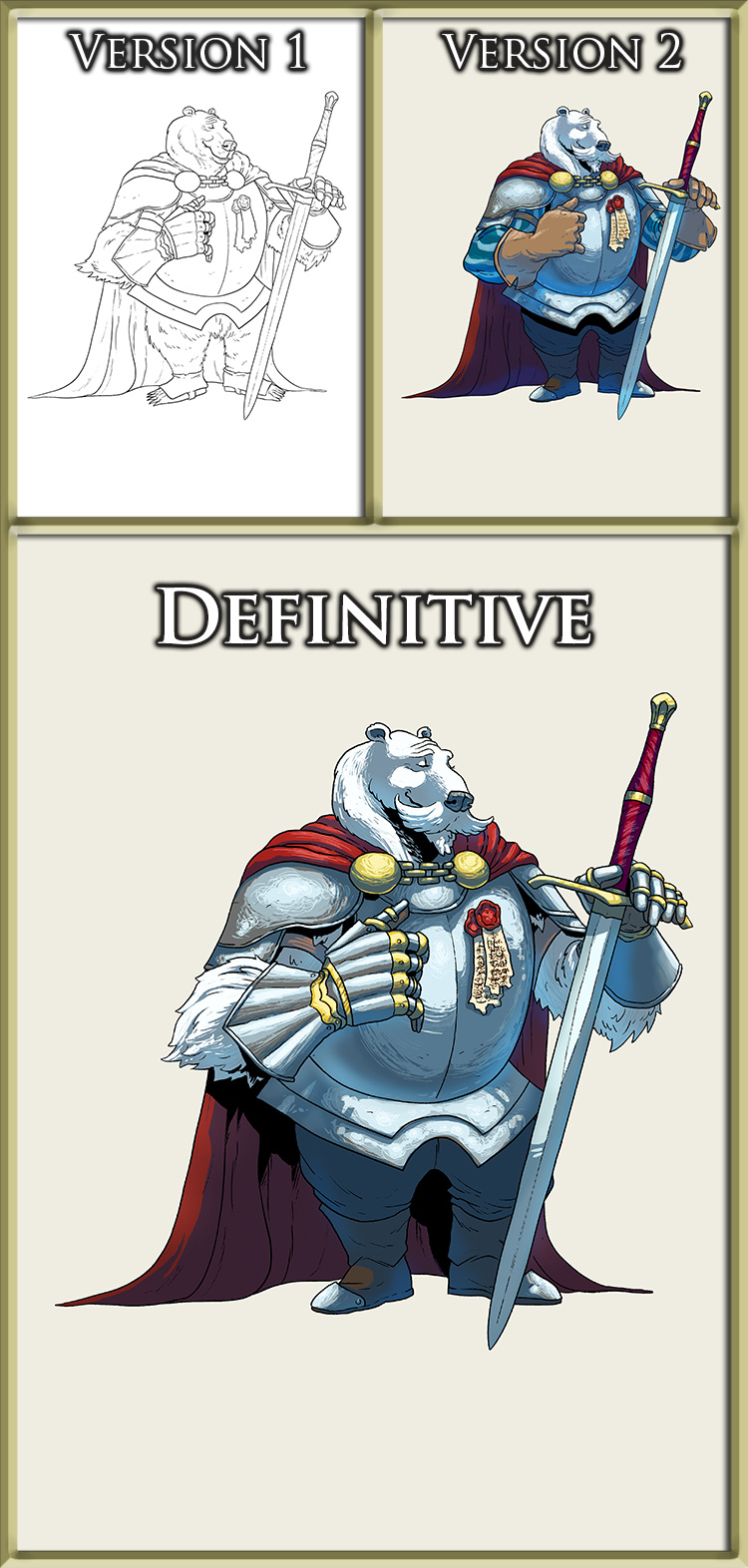 Archibald distinguished himself also in the marriage, being a faithful husband to her wife who unfortunately died young because of a terrible disease, leaving him childless. Von Blanc decided not to marry anyone else and dedicated himself to protect his kingdom and those who lived in it. After the terrible war of twenty years before with the Kingdom of Nox, the old bear decided to leave the role of general and wander in the world to find something he felt he wanted.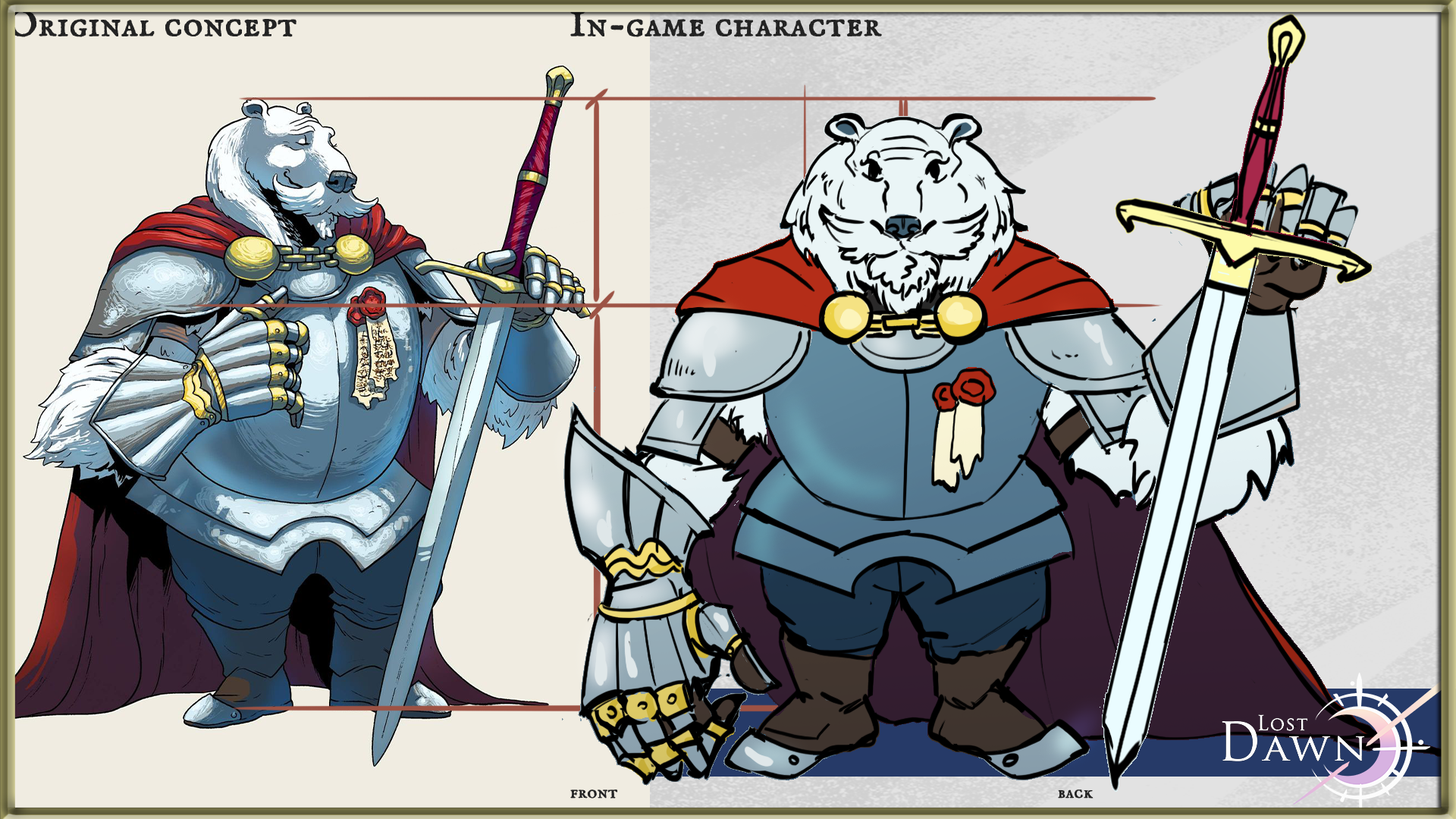 Time passed by and at the age of 86 the bear became very wise, he knows how to handle people and seems to be plump and easy-going person, joyful and likes to drink and party. Despite this, those who are more attentive can notice in his eyes an immense sadness and one wish.