Arcadian Audio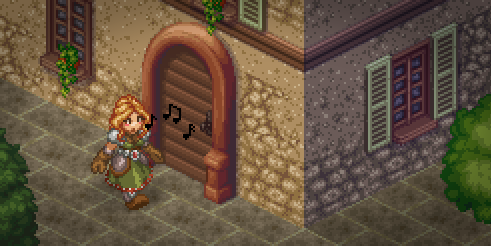 When it comes to music, we admit we're kind of Philistines. We listen to it while working, sing to it in the shower, but we don't really get it. Not in a scientific sense. Not in much of any sense, really.
But we know the songs we like, and we know why we like them.
They tell a story. If the melody or the lyric – they say something about being human that we can't say with just words. They bore into us, drumming up smells, sounds, feelings from the past that we had forgotten – sometimes that we wish we could forget. Those feelings are tempered by wisdom and experience, and we look upon them with fresh eyes, curling up beside the aches we once had – having them again, though thankful for them now.
And that's why this musician hunt matters so much to us, and why we've been so humbled by the response we've seen over the past two months. People – real flesh and blood people living their lives with their families, friends, co-workers all over the world – took time out of their busy, beautiful lives to contribute something to our game.

And we've learned a great deal through this process. Here's just a sampling:
It Takes a Village
I think we were pretty shocked. Yep, that accurately describes us when after the first day of posting our search for a musician and sound designer we had something like 60+ applications. We were shocked, awed, and a tiny bit overwhelmed.
Sixty applications – that's a weighty task. And when we tallied the final number there were over 200. And of those applications, here are some things that astounded us:
Global Response – Austria, New Zealand, Mexico, Germany, Australia, the Netherlands, and even people in our own backyard in Austin, Texas sent applications. The traffic to our website alone on the final day of application acceptance looked something like this map with 55 different countries represented: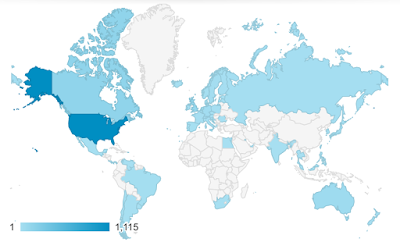 Varied Backgrounds – it's logical to expect applicants with experience in the games industry, but not quite as logical to expect that plus film and radio experience, independent musicians, classically trained pianists, and vocal majors. Schools of music we didn't even know existed began popping up, and every link to another soundcloud account was something new and refreshing.
Community – but more than statistics, we were blown away by the people. We met new faces on twitter, read about the amazing musical influences that impacted their lives, and just had a blast delving into the depths of those online portfolios (some of which I've personally bookmarked for personal listening).
Arcadian Audio
So you're probably wondering, who is the new musician already?
After several weeks of working through the applications over and over again, we began to wonder what it was we wanted for Arcadian Atlas. Did we want big orchestral numbers, somber and full of premonition? Did we want lighthearted 8-bit throwbacks to the games we loved as kids?
Honestly, we kind of just hoped we'd know it when we heard it. Sure, there were some inspiration pieces that we liked, but ultimately we wanted to hear sound that felt right. We wanted to hear something that we would listen to without pretty graphics, a plot, and tactics. In the end, we wanted Arcadia's audio to be bigger than the game.
That lead us to a lot of standout applications, but one reverberated in our minds. Who can say why? He's skilled for sure, but there are a lot of people with skill. More than that, he fit – and that's hard to define.
So without further ado, our new musician & sound designer:
Moritz P.G. Katz
Okay, in the name of full disclosure, he has a beard. And a pretty sweet one at that. This, I can assure you, in no way influenced our decision.
Nope, because Moritz is a great tonmeister. Studying Jazz vocals in Germany, working for the German Wahnsinn Studio where he scores films, animations and audio books, he produces sound that… well... grabs us.
And we hope it grabs you too. Take a listen to his jazzy soundtrack for the game Fort Meow, and the varied musical stylings of various projects at his SoundCloud account.