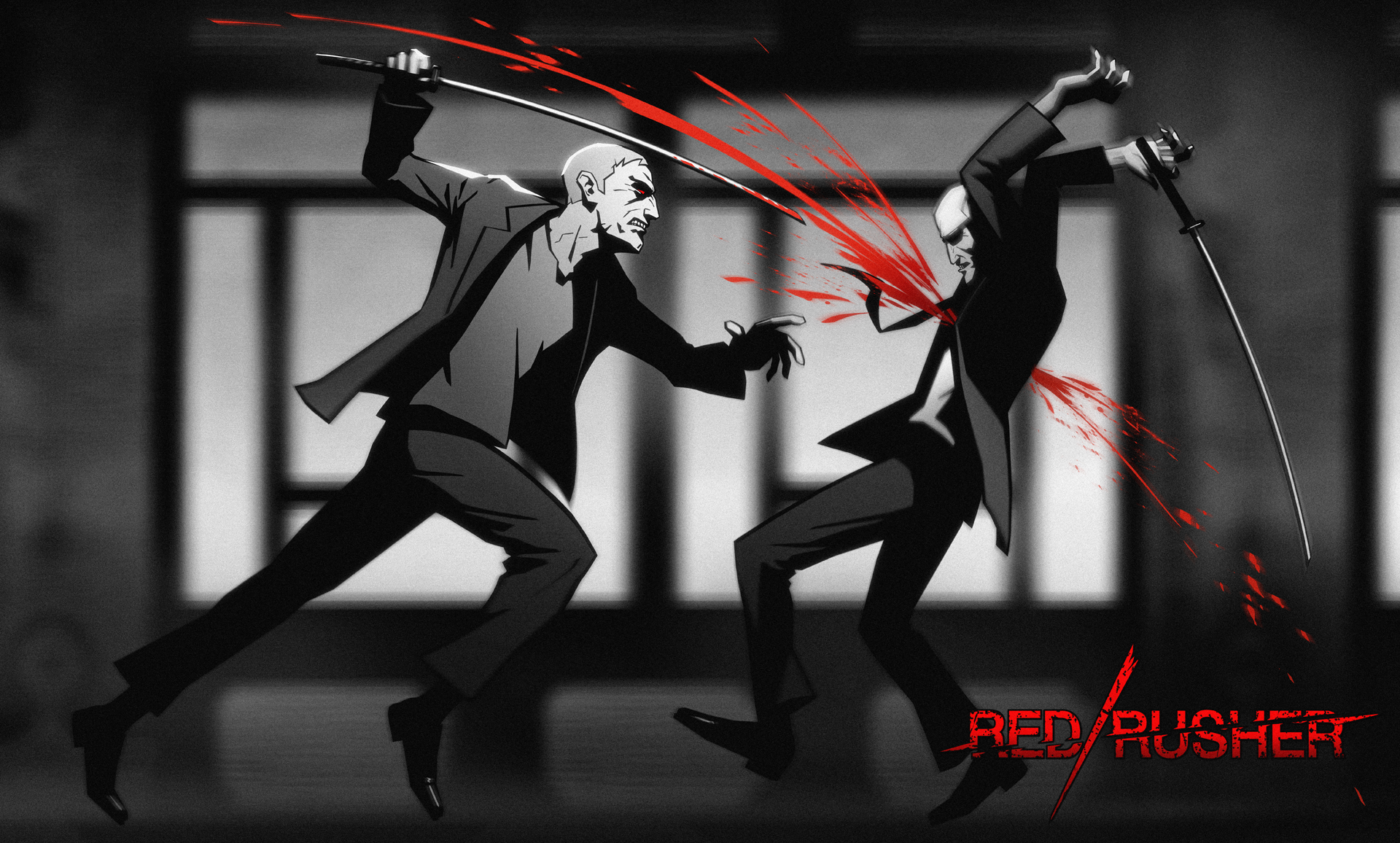 Indie-team ARASO PANDAN releases timing action game 'RED RUSHER' based on the touch and slide control on Apple App store (iPhone, iPod) today.
Duke who is in the organization called 'Family'. But he is betrayed by them and loses everything.
Then Duke becomes a superhuman through Dr. Kyoo's own conversion surgery. Now, player as Duke defeats all enemies by sword of revenge.
'RED RUSHER' is characterized by distinctive black-and-white artwork and cool handling of attacking enemies with a sword directly to the timing.
After the first release, 'RED RUSHER' is scheduled to be updated with new stages and episodes continually for free.
Also, 'RED RUSHER' will be sold at half the price for a limited time only in celebration of the first release. Its basic price is $1.99, but you can purchase this game with $0.99 during this event.