Hi.
From few hours is avaible new game for android. Game has an AR Mode, which you can switching by button on top-left corner. Game needs sign up with username and password, and then login with username and password.
Inside AR Cute Dragon you can find sweet logic game with animals.When you have a dragon, you have to care of him. You can feed him and cleaning him. Also you can buy another dragon.
Have a fun !!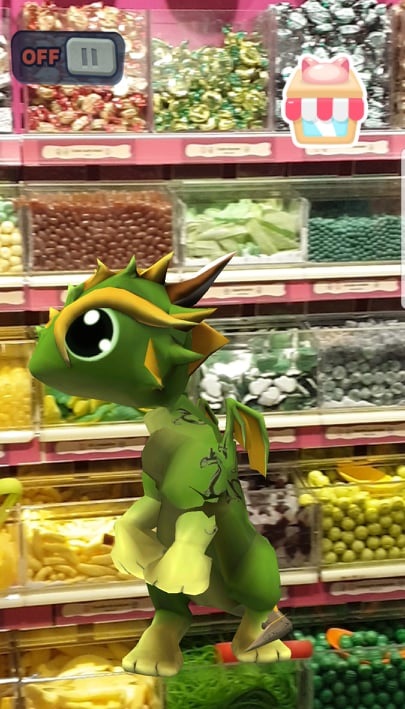 UNCOVER THE WORLD OF DRAGONS !
Catch all of sweet Dragons ! Feed them all and carryin` on !! Play sweet AR game with two mods:

Icon "ON" and "OFF" switch to AR background. You can take away dragon and took a picture with him ! Also inside you can find a logic game with cute animals.

Switch and match animals in this sweet puzzle adventure to progress to the next level for that sweet winning feeling! With updated graphics, fun game modes and a host of friends to help you blast through hundreds of levels! Over 1000 match 3 Animallicious levels !

AR Cute Dragons is an augmented reality experience disegned to your fun ! Introducing AR Cute Dragons the ultimate AR Camera App to allow you to experience ultimate sweet and cute scenes while you are moving in the real world.