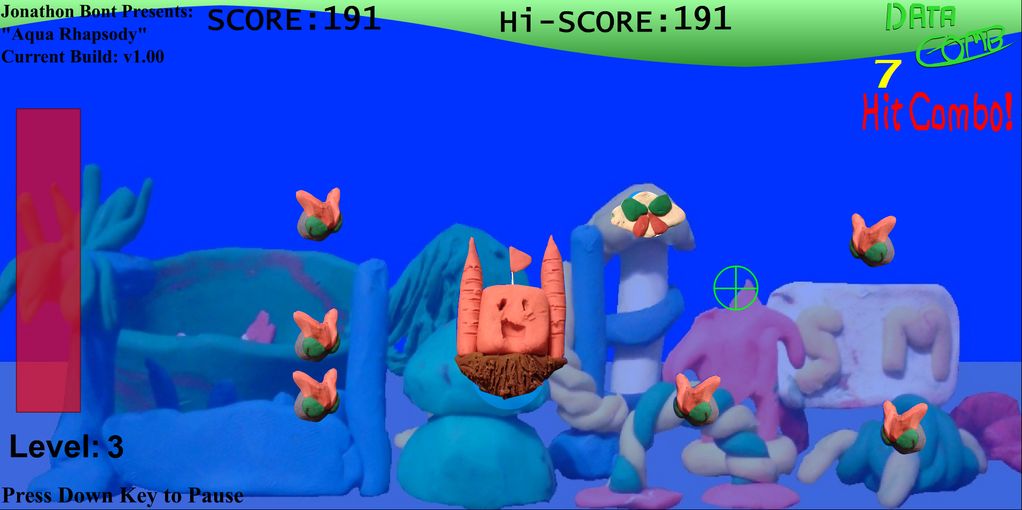 Wait, wasn't the last version that was released version 0.28? Yes, but I realized I wasn't advancing the version numbers fast enough. Sorry. :/
Anyways, unless there's any major issues with this version, this will be the last version of Aqua Rhapsody that's released. In other words, the game is done! Go play! Have fun! But first, let's see what's been added...
New additions:
-The game loops back to level 1 after level 11, instead of getting a game over after beating level 11.
-When you go from level 11 to level 1, the difficulty increases instead of going back to the originaldifficulty.
-(Finally!) Fixed the bug where your ship couldn't be destroyed in later levels.
-Fixed the FPS Counter toggle switch in the settings (you can now turn the FPS counter on and off).
-Level counter, which continues to add after beating level 11.
-Score required to earn a notes code has been increased.
-Fix bug where you could cancel your combo during the pause screen and bonus screen.
-Music has been removed (for the better).
Thank you everyone, and I hope you enjoy this (probably) final version of the game! Please review this game if you have the time. Thanks. :)
And, as always: Enjoy, give feedback, and spread the word!