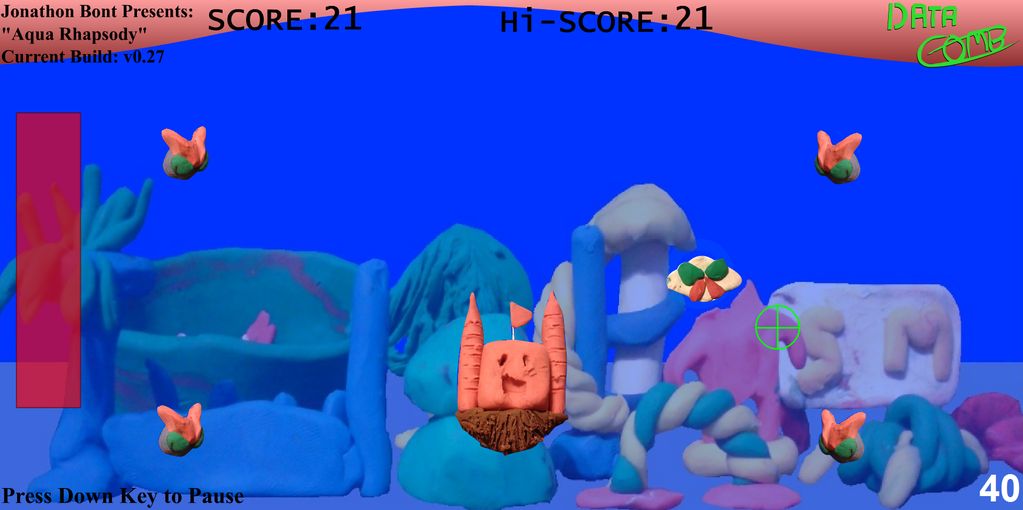 It's been cooking in the oven longer than expected, but now it's ready for consumption! Here's the newest update for Aqua Rhapsody!
-Music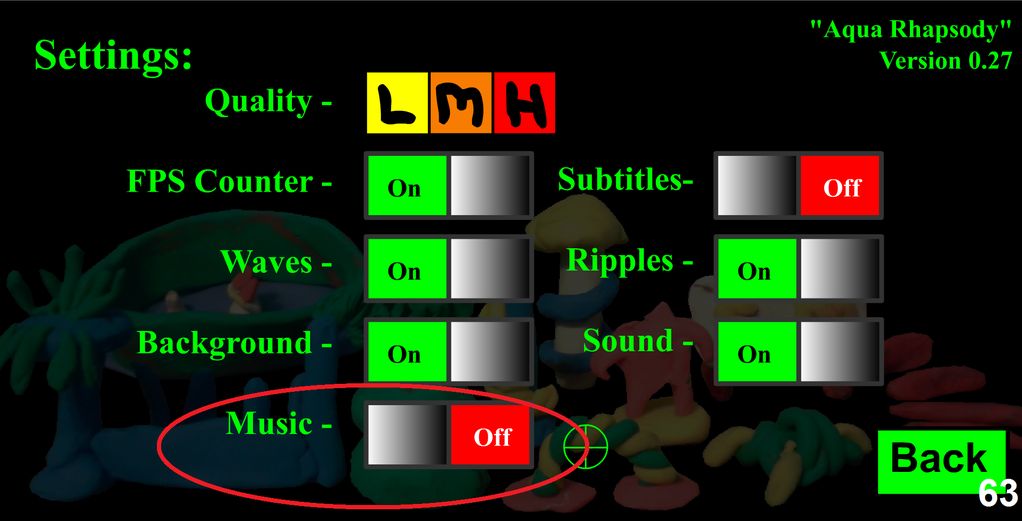 I've been planning to add music into Aqua Rhapsody for quite some time, but it's been difficult. While I consider myself decent at composing music, it's the actual recording that's the challenge.
Using a fun little program called "Rytmik" for the Nintendo DSi, I was able to put together a short little ditty. I'm not considering this the final music, but rather as placeholder music. It has the basic melody of what is later to be a full song, but that's it.
To turn on the background music, just go into "Settings" and toggle the "Music" switch to "on".
-Hints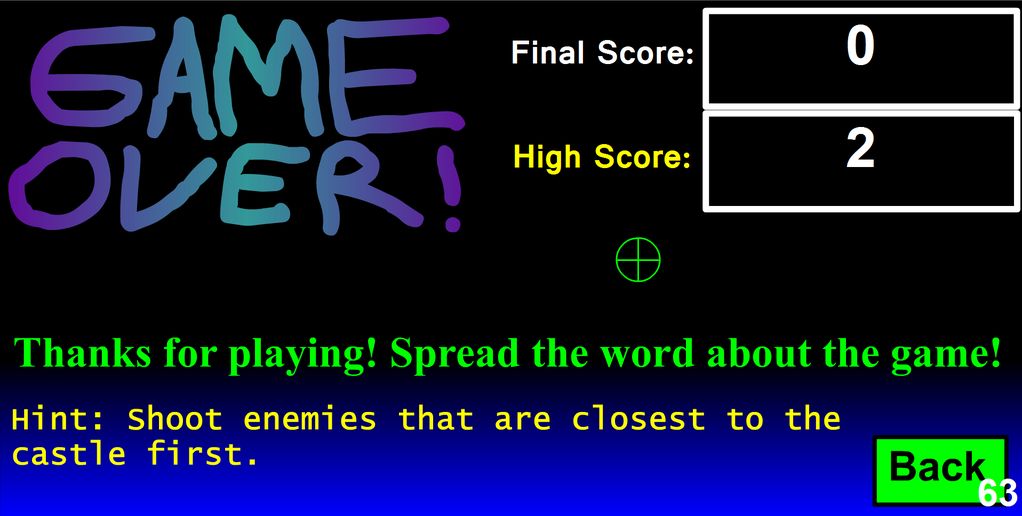 I thought this would be a nice feature for newcomers to the game.
When you get a game over, a random hint will be displayed at the bottom of the screen. These hints tell you about certain features of the game that aren't entirely obvious, strategies you can use in-game, and more.
Right now, there's only 9 hints the game can currently give. I'm in the process of writing more. Feel free to come up with your hints and post them in the comments section. I might just put them in the game!
-Other changes
-Fixed bug where your ship couldn't die in the later levels.
-"Super Clear Bonus" graphics are a bit smoother, and don't slow the game down as much.
-Minor changes to Game Over screen to accommodate the "hints" feature.
-Minor changes to the explosion animation.
-MUCH SMALLER FILE SIZE. I realized that the ambient intro sound was taking up a decent chunk of the file size. I've compressed it down a lot, which results in the game's file size being roughly 18% smaller than v0.26, even with the addition of the background music!
And as always: Enjoy, give feedback, and spread the word!