Hello all,

We have just released the April 2021 update for Ranch Simulator! This is the first content update, so we're very excited for you all to play it! We've added meat and dairy production (including a fast food restaurant which you can sell produce to), new houses, an animal stunner, two trailers, a cooler container for transporting meat & cheese products and more!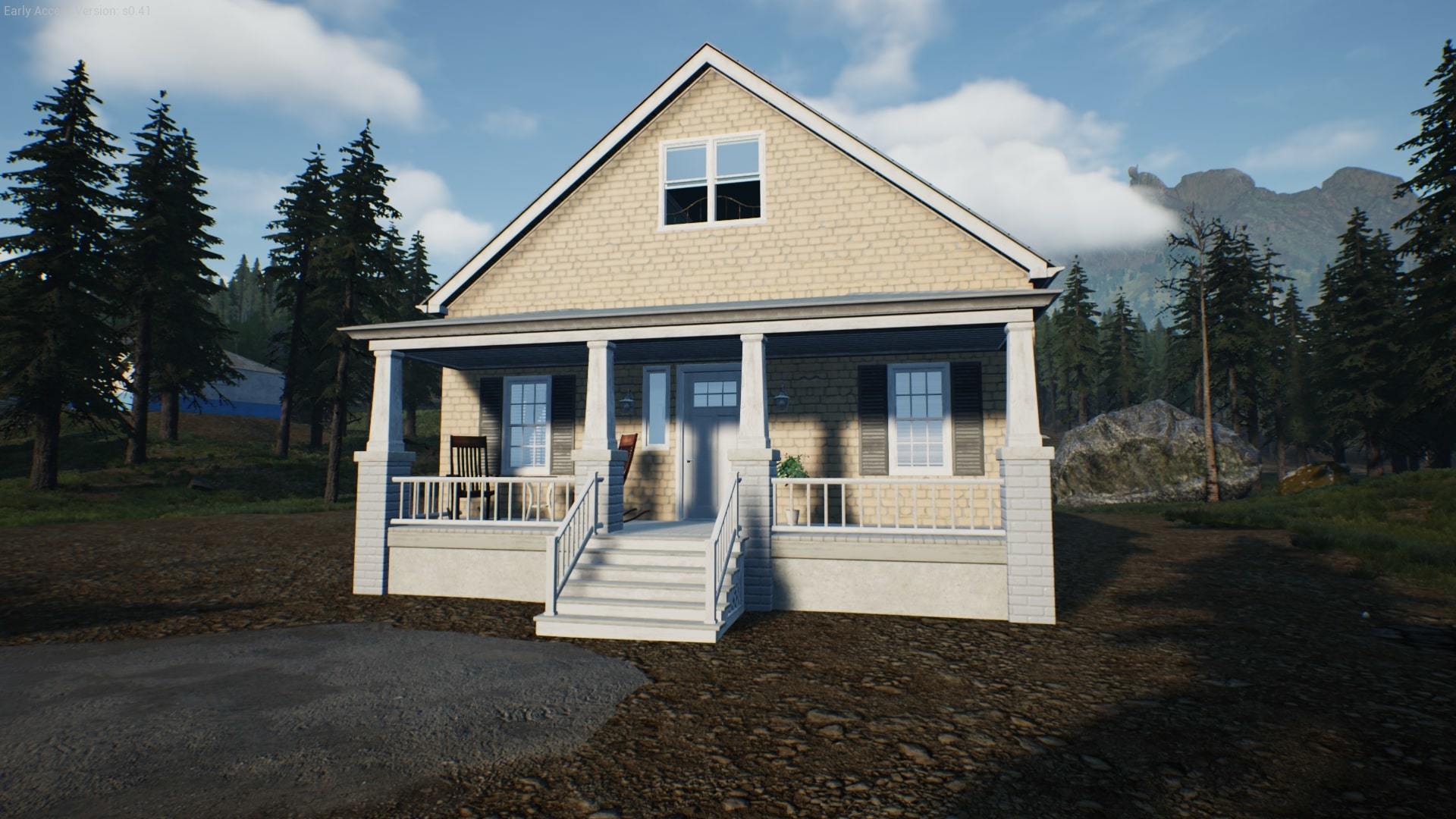 This update also includes lots of tweaks and bug fixes aimed at improving the overall experience. The general store's buy/sell zone is now outside the store, we've added an option to control the vehicles using the mouse, and more.

We've also been receiving lots of requests for more languages to be supported, and are happy to announce that this update also introduces Polish and Korean language support!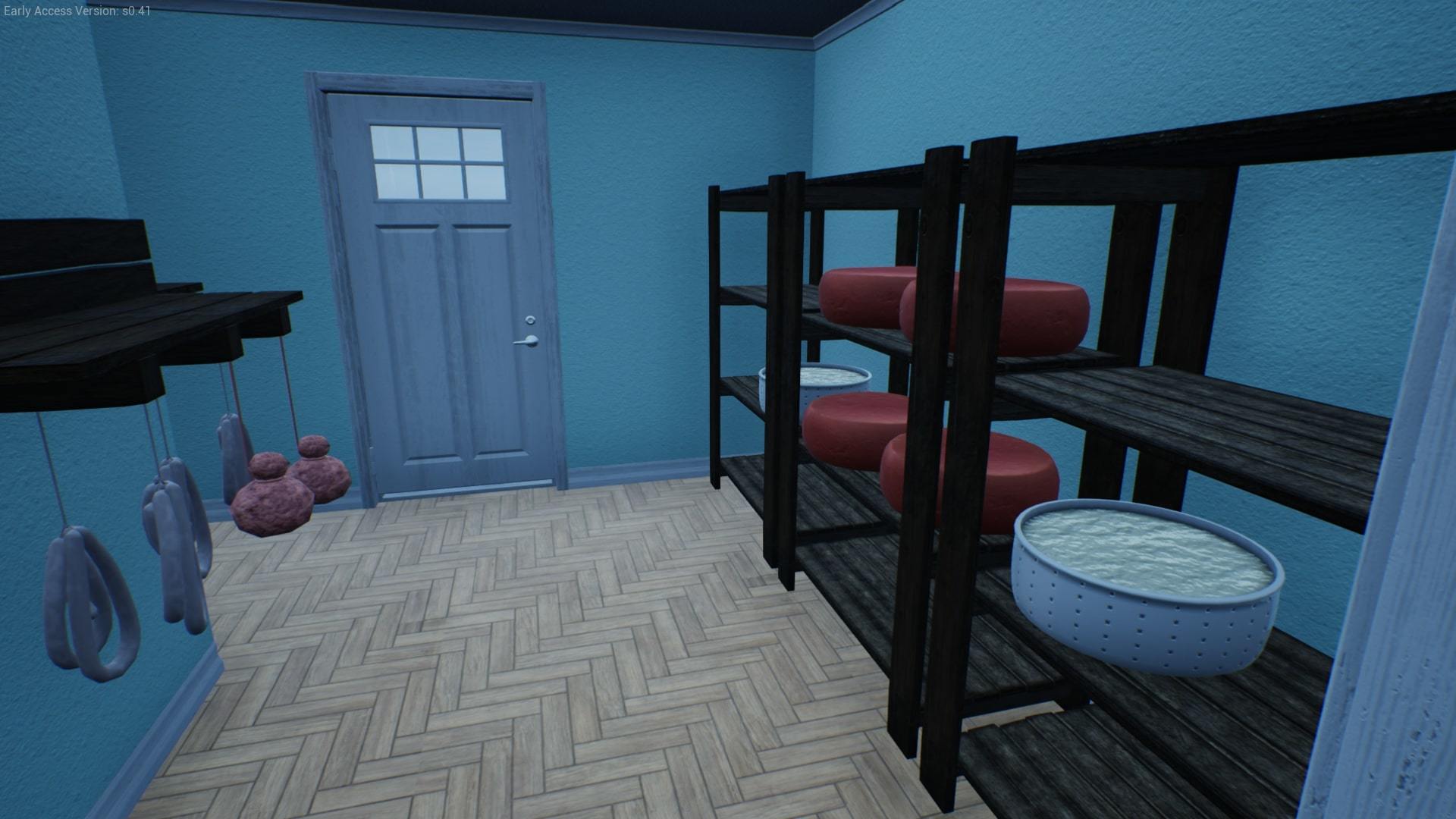 IMPORTANT: June update will reset your progress
The most requested feature has been the ability to build new facilities wherever you like. We listened, and are excited to announce that in the June update we will add the ability to build the likes of coops and fences anywhere. However, it is a big change and will result in old saves no longer working. Therefore you will lose all of your current progress.

Please read this forum post for more details.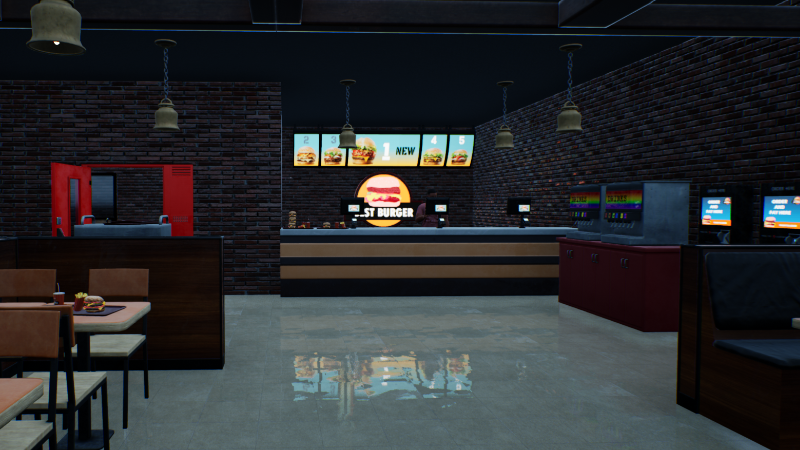 April Update Full Patch Notes
New:
- Moved save file ranchsave.sav to location AppDataLocalRanch_SimulatorSavedSaveGames.
To access this location, you can do the following:
* Press the windows key and R together to open the run command
* type in %appdata%/../local/Ranch_Simulator and press ok
- Added stunner for slaughtering. This is silent and won't alert nearby animals unless they see you use it, we recommend using it in a private place;
- When you slaughter an animal with a firearm, you can scare other animals nearby;
- Added fast food restaurant with daily specials, where you can sell any of the requested goods for a higher price;
- Added a cooler container for transporting meat & cheese products (up to 12 spaces available);
- 3 new houses are now available for construction. All houses have a functioning stove and a curing room for drying meat and ripening cheese. The more expensive the house, the more slots for meat and cheese in the curing room;
- Working cooking stoves added to all houses;
- Added a pan for boiling meat or making curd/cheese;
- Added white and blue mold cultures for making moldy cheese;
- Added manual and automatic grinder;
- Added manual and automatic sausage stuffer;
- Added the ability to produce beef, pork and chicken, as well as sausages, salami, meatballs and cheese.
- Added two trailers: a small trailer and a car trailer. Important note: if you are going to transport vehicles in multiplayer, the player who loaded the vehicle onto the trailer must drive the vehicle pulling the trailer in order to avoid physics bugs;
- Added the ability to sell goods from the trunk/trailer;
- Added the ability to control the vehicles using the mouse (available as an additional option in the settings);
- Added official soundtrack to the main menu;
- Added button to hide the interface (F9);
- Added the ability to destroy the cell/stall in the barn;
- Added the ability to destroy the house and to build a new one;
- Added the ability to play with more than 3 friends by adding the Game.Maxplayers=4 parameter to the Settings.ini file which can be found by doing the following:
* Press the windows key + R on your keyboard to open the run console
* Type in %appdata%/../Local/Ranch_Simulator/Saved/Config/WindowsNoEditor and press ok.
We don't officially support this in our recommended specifications, so increase this amount at your own risk. If you experience lag or other multiplayer issues, all we can say is to reduce it back to 4.

Fixes and changes:
- Сhanged the shape of the stall, pigs will no longer get stuck when that are well fattened;
- Fixed ATV lights position;
- Fixed tree twisting after chopping it down;
- The general store has changed, another entrance has been added, the buy/sell zone is now outside, the landscape has been levelled and raised;
- Fixed wheels shaking/bouncing on the ground;
- Fixed a bug when eggs in the basket were not saved;
- Fixed the sound of footsteps in third person when the sound was only in one channel;
- Fixed a bug where a lot of cut trees and cut grass were not synced with the client player(s);
- Fixed a bug where the well could break after loading a save;
- Tuned vehicles parameters, tightened steering;
- Balanced car prices;
- Some textures, materials and geometry of objects have been optimized;
- Removed post-process that made items darker on the ranch;
- Removed a spot on the map where you could get stuck between stones;
- Several places on the map have been visually updated.
- There's a possible issue when loading a save from the previous version that areas where grass was mowed or trees chopped could reappear. These will need to be removed again manually.
- The sales assistant at the general store sits correctly on her seat;
- You can now load planks on the white pickup;
- Fixed radio tower position;
- Fixed error where players couldn't buy a car because a higher license was needed;
- Fixed bug with items changing their size;
- Added Polish and Korean translations;
- Animal faeces now decompose after some time (this is a temporary solution until faeces will be needed for fertiliser);
- Added VFX and sound to barn stall demolishing;
- Additional optimisation has been implemented for a large number of animals;
- Reduced the amount of food and water consumed by chickens;

We really do appreciate all of your support, feedback and bug reports so far and can't wait to hear what you all think of this update! There's also plenty more to come in the months ahead.