We have a live spotlight with Level Designer Kerrigan on our official twitch page this coming Tuesday April 12th at 2PM EST.
Joe M. – Programmer
More collision correction with the delivery tubes. Submitted the demo to steam earlier this week for review, so it's in the works! All half-lift bugs and glitches are corrected. The new key mapping is now loaded and working.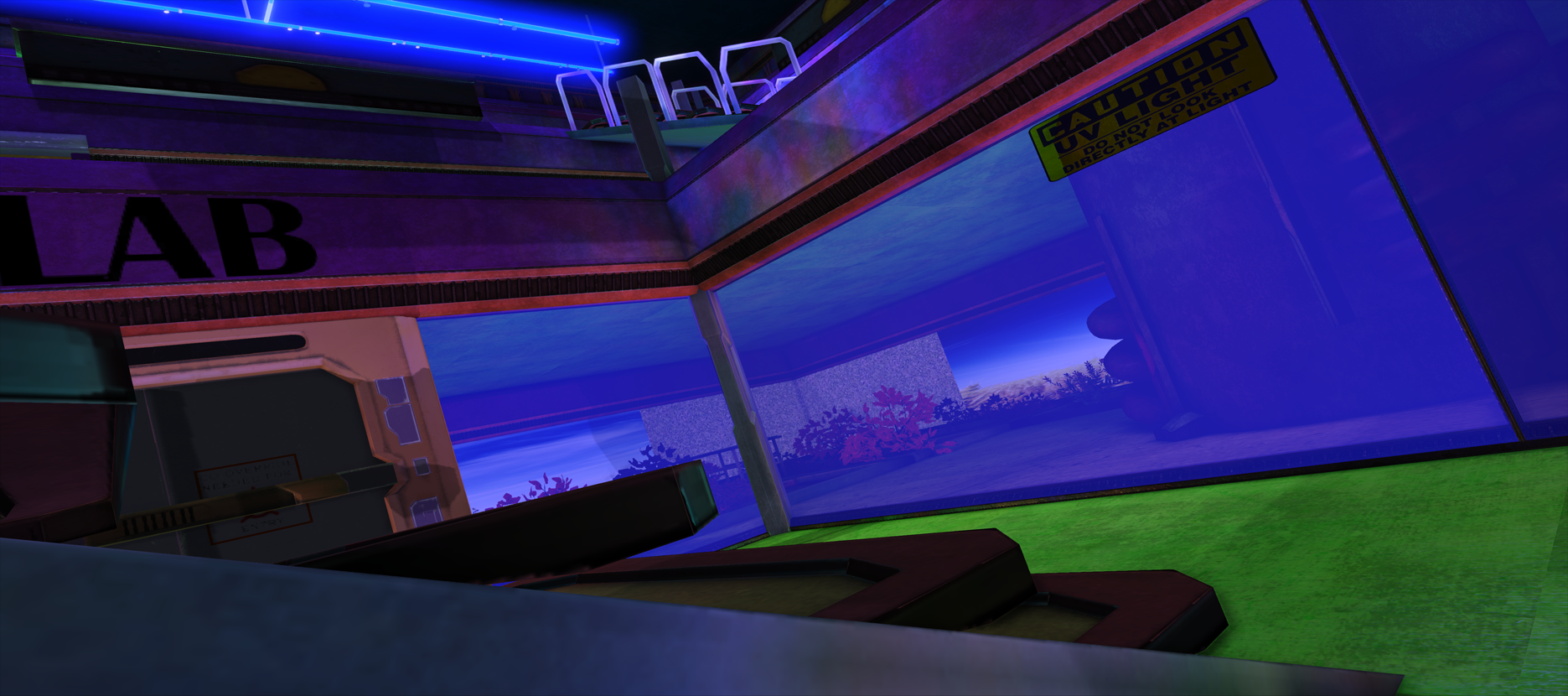 John – Senior 3D Artist
Redesigned a multi-story connection corridor for better aesthetics and better collision performance. Here is the final product below without the textures.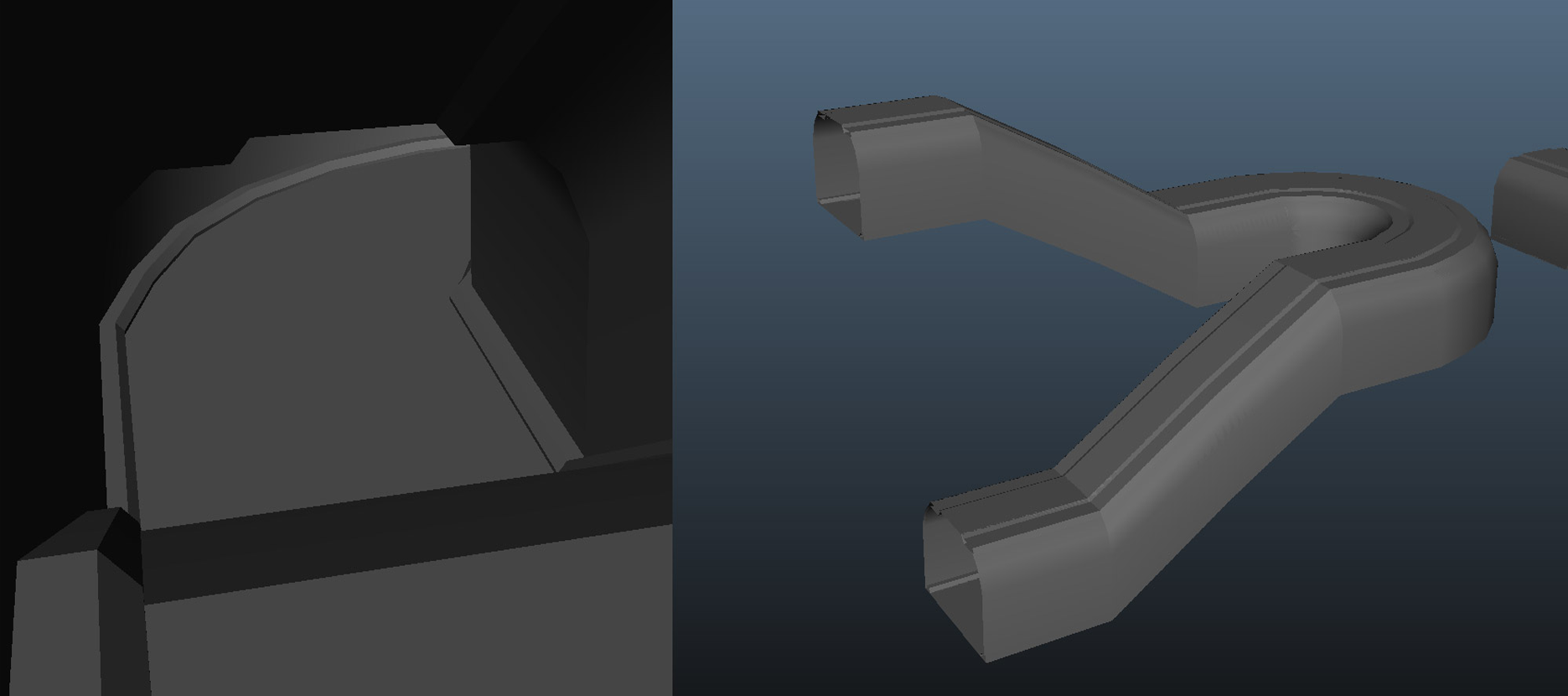 Allison – Lead 3D Artist
Alison has been finishing up extra props. She's been finalizing the Admin building. She also has been finalizing the final artwork for trading cards and achievements.
Joe W. – Lead Designer
Corrected missing sounds. Promenade is fully completed. New decals added to appropriate chemicals and locations. Added more atmospheric props and corrected their collision. Paper documentations now placed and functioning.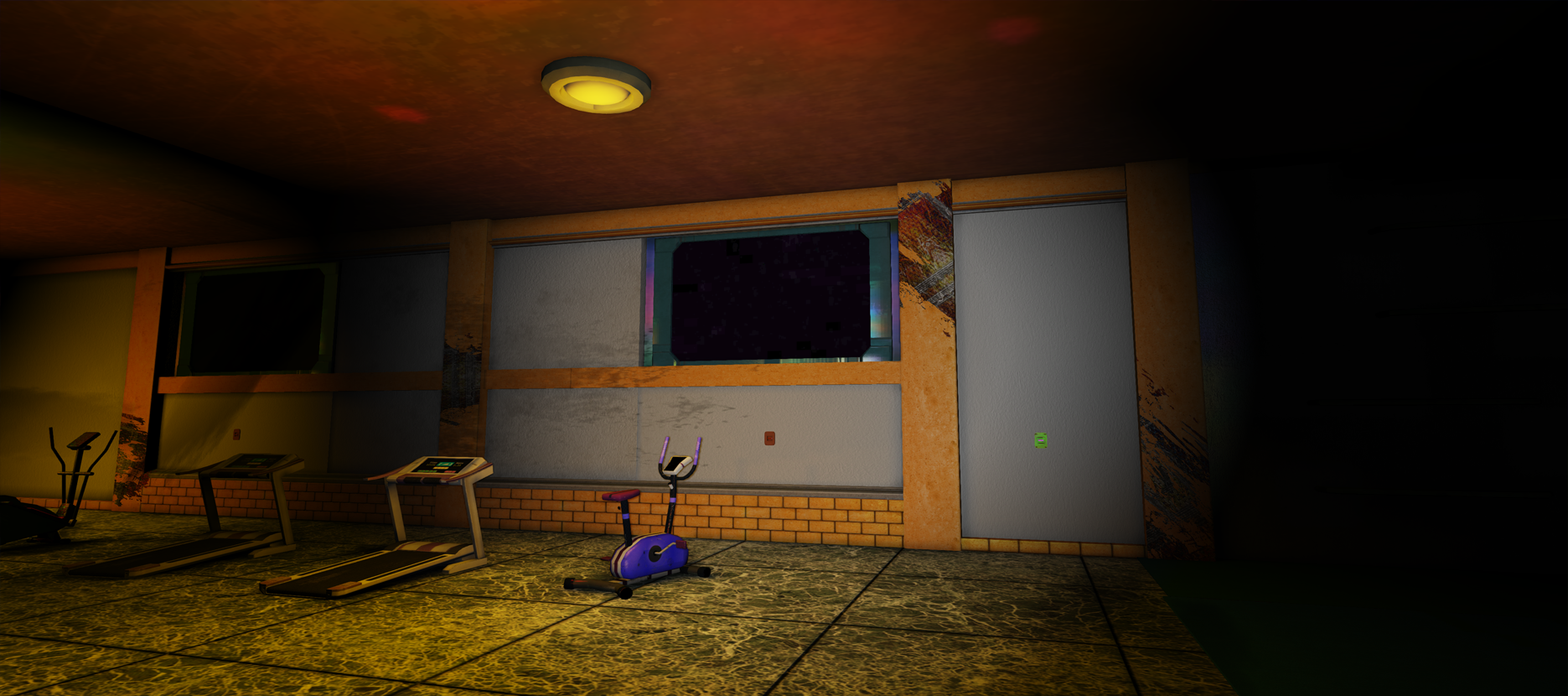 Kerrigan – Junior Level Designer
Has been tightening up the kismets sequences in the upper blocks. Currently smoothing out TERA. The true highlight of her week was being attacked in game by a flower bed in one of the upper labs after adjusting a sequence. This has been fixed. See some of her epic Kismet sequence from one of the electrical processing area's below.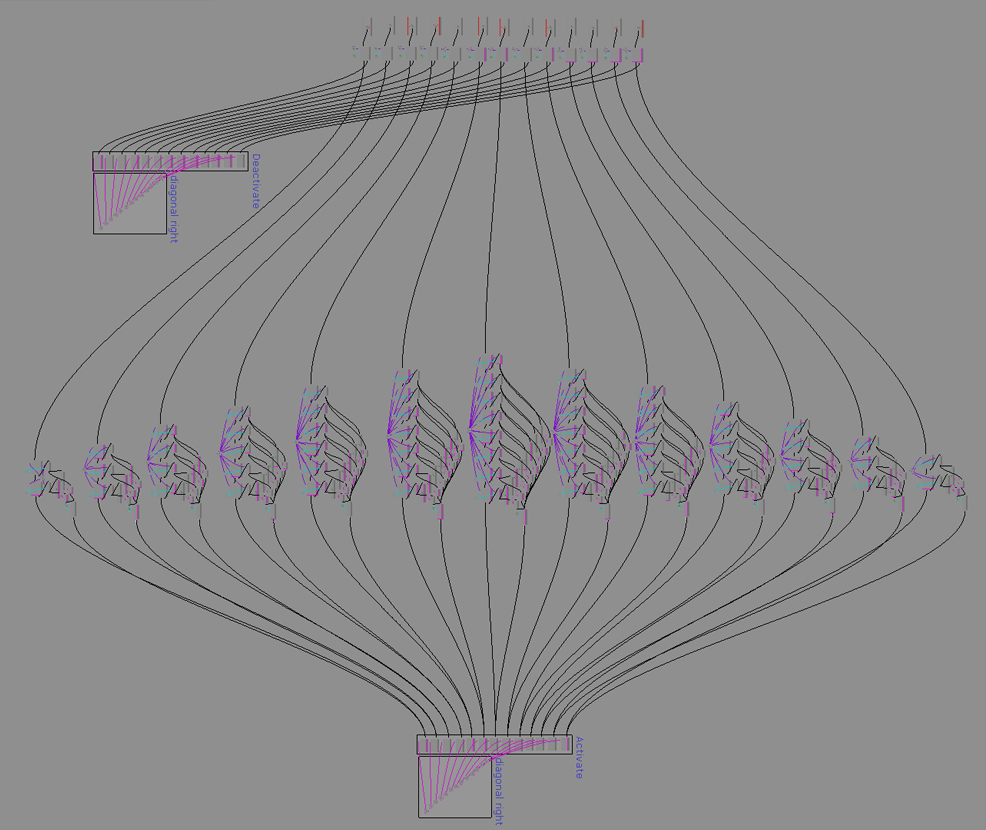 Check back often for the newest news!
-The UE Team