An Update at Last!
We have skimped on out March updates a bit (ok, a lot), but we're trying to change that all from now, forgive us we have been just too busy and we will are getting someone in who will be able to keep you updated week to week, on what we have been doing, so that there isn't going to be a big delay from week to week in news. However lets try to keep positive in the fact there is a news update right now! We are aiming to get at least 1 update a week, to get back on schedule and as well as haveing someone else delivering most of them in the near future! (we are also looking for another if you may be interested!). Now back to what this update is about, as the title suggests Zone and the Forums are main points, starting with the Forums in the next section, but we'll be throwing in another few things in this update too, Kickstarter for one!

The Forums… Are Back!
Ok so they never really went away we just neglected them for quite a long time, but we are bringing them back to life and also looking to give them a fresh coat of paint, to make them look like the rest of our overhauled site. Now the first thing is that to revive them we need you all to get back into posting things, or if you never signed up, sign up and post. But that's not all, we've introduced new titles, added in special badges, adding in ranks and other features to make them more rewarding. Oh and speaking of rewards, we'll be giving out in-game rewards to active posters and active recruiters!
So I should probably talk about these rewards first, we'll be giving the most active members who both post a lot (of beneficial and supporting content, no spam you trolls!) and recruit a lot will be given Community Legend status on the forums, as well as that they'll be given Legendary in-game content for Zone and future games. The other reward is the exclusive Phoenix pack; which only certain Kickstarter backers will be getting, along with people who help benefit the forums from now! There are of-course other rewards that we cannot reveal yet and we are also looking to the community, to say what they would like as rewards for forum/community interactions.
Onto badges, there are some we can show now the majority linked to the next section (Kickstarter) and others that we will show but not talk about. so here it goes the following row contains the core Iron-Onyx donor badges from Kickstarter as well as other ways to support us (that is currently not open to everyone yet), these badges will show up after we have a successful Kickstarter or immediately, if you have supported us in other ways. (please note they will be assigned to your email form Kickstarter so make sure they match your forum account!)

As well as the Kickstarter badges, there are also some other badges floating around right now and some we can name are as follows; Admin, Staff and Past Honour the rest are secret badges, that you may find linked to your account or may unlock in the future!

Zone's Kickstarter: Part 1
So we keep going on about it time to talk more in detail, our Kickstarter is in the last phases of setup! A lot of content is ready and only a little remains that we need for the initial phase. We will be showing off content both existing and never seen before, including the first proper look at the AFA with some stunning artwork, some of which has only landed on my desk last week, others we've been keeping back just for Kickstarter. There will also be some other artwork, as well as, a mass of updates covering artwork we've shown and not spoken about. Bringing you closer to the game and the universe. Such as who are the UEGA, AFA and KRA anyway?
We are hoping our goal will be reached, it isn't a massive amount we need, but there are stretch goals which will deliver better content and make Zone the best we can get it! You'll also be surprised when we do reveal our initial goal, on how low it is relatively set, as we are only aiming for the minimum we need to ship and not including anything such as development costs in the initial goal, we are more focused on getting a game finished than not getting it done at all! But we are hoping to reach the stretch goals.
Rewards is something we've thought carefully about too, there will be the default tiers from Gift to Onyx, each providing more content as you go along, but there will be non-stacked tiers too, where these are packs that contain fractions from the main tiers, as well as bonus gifts, only available in the top tiers and other exclusives. We think having the tiers will allow us to rank the content in order, but the bonus packs are for people who maybe want to get one or two of the top items but cannot afford them. (but not everything from the top tiers is in these bonuses, the special editions we will be announcing are limited to the selected tiers and not in any bonus packs) Also some of the content is limited, especially the special editions of the game, one version (the Onyx Edition) is limited to 10 copies ever, with only 5 will be on Kickstarter!
One item included in the Kickstarter at certain tiers we can tease now is the Phoenix Pack, we spoke about earlier in this post as you can also get it via the Forums reward program. This pack is based off of in-game easter eggs, that sparked from an internal joke between a few of the developers. The Phoenix pack design is Purple but gives you an exclusive look at the UEGA PHOENIX III armour with the in-game skin of PHOENIX MK III [P] (Mark 3 Prototype, its in UEGA Blue not Purple, sorry to disappoint) as well as Purple flames for your character, the pack isn't just digital you will also get a piece of artwork showing off the MK III armour this time in purple. We don't have any pictures to show yet, but we did tease the artwork for the box on Facebook and Twitter last week if you saw, if not its featured below.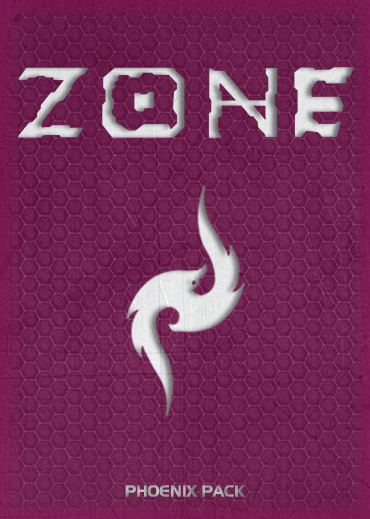 Onto Zone
Another thing the title said we'd talk about, our old friend and current project Zone: Commando this is now one of 2 projects going on at Xitol, the other I can't talk about as it is in the earliest stages possible, and anyway this is Zone's show! So Zone is nicely progressing with more content and more polish being added, there are still areas to be done of-course and most of the content hitting my desk has been Kickstarter work, or Concept Art, that and I've managed to kill my copy of the engine somehow (hopefully it'll be fixed by the time this is posted).
One big thing that has been going on in March is that a new map is progressing Complex, and it is a completely different terrain to what we've seen in Glacial, Islands and Frostfall, and we haven't even talked about the indoors based maps, that are being made too! Also there is an Underground map (but it is one of the ones that can only get done as an extra, if we hit one of our Kickstarter stretch goals, although the six included are amazing as they are, and we'll make sure the list of maps keeps growing after Zone is done)
We will be showing off some content in April and slowly teasing some of the Kickstarter exclusive content on the way, but as well as that we are carefully making sure what we show doesn't ruin the surprise and also take away from having a large amount of exclusives to post from update to update, it is a fine balance of keeping things behind that we can't talk about for development reasons and talking about the things that are at a stage we can talk about now. We will be covering the game modes on Friday along with a few other news pieces.

Facebook, Twitter, Flickr, YouTube and now Pinterest!
We just added another social site to our list Pinterest has become our 5th social media platform, we will be using this to slowly share Zone: Commando and future projects in pictures, but unlike Flickr (where we just show off featured work) you will be able to get involved adding your content to the boards as well as us adding in rougher concepts and behind the scenes content from time to time, so if you have Pinterest the link is at the bottom of the site along with the others if you haven't got us on any.

Kickstarter: Part 2
Right back onto Kickstarter to continue where the last section left off we spoke about one of the content packs (Phoenix Pack) you can get in the reward tiers, now lets talk about something that isn't digital in fact something far from it, Lego, yes Lego we will be designing a custom set to go with an art piece this is only one of the physical items we will be putting into Kickstarter but we think it is something unique, to add into some of the reward tiers. (Please note the set will be 100% custom and not endorsed or sanctioned by Lego).
Moving off of that interesting reward we also have other hardware and physical items to gift out; from T-Shirts all the way up to things you'll be able to play Zone with (sorry we aren't talking computers though) we have picked things we think you'll like and also that we know we can ship, at the same time as Zone: Commando (some rewards will ship earlier, but all game content will not ship until 2 weeks before Zone's public release) and that we can get to every country possible, although shipping charges have to be added, sorry it just costs a lot to ship some of these rewards.
Let The Games Begin
Time to cover our main topic this week Zone: Commando's game modes that will ship with the game, although we won't be talking about playlist customised variants;
Elimination is the first to talk about and is part of the classics game mode section this is your typical kill the other team before they kill you game mode, there is a set score limit and players earn 1 point per kill as well as experience for kill and any bonuses such as multi-kills, sprees headshots, etc. (But experience is earned throughout all game modes) Elimination will be tailored for Free For All as well as all sizes of team play.
Another classics game mode is Capture The Flag or CTF to the veterans of FPS games, as you'd expect teams fight over capturing flags either 1 neutral flag, attackers vs. defenders 1 flag or classical where both teams have to attack and defend. CTF is one game mode we had to put in as a classical game mode as it is popular in most games that top the FPS genre and is a throwback to the classical FPS games that inspire Zone.
Detonation is classic game mode number 3, as you can guess it involves blowing stuff up with a bomb, namely the other teams base, just like flag it comes in the 3 flavours of a neutral bomb contested by both sides, attack vs. defence and where both teams attack and defend. Also both for Detonation and CTF carrying the Bomb/Flag provides the player with a pistol so they aren't defenceless.
Control is the last of the classic game modes in Zone: Commando and it is about taking set positions on the map and either holding them as long as possible to build up a score count of 1 point per second of control or capturing points the fastest before they lock, there will also be a king of the hill like Control variant with only one control point for both teams to fight it out over, this is the only other FFA supported game mode from the classics collection of game modes.
As well as classic game modes there are some Zone game modes, one of these being Loyalty; this game mode is an infection like mode where if a player is killed 3 times they join the opposing team points are scored like Elimination or if one team runs out of players. There will also be a variant from the start where it is a small amount of attackers trying to convert the remaining players and the game ends with either defenders surviving the timer or the attackers converting everyone.
There are two other Zone game modes we will be talking about in the future Recovery and Sectors both of which we are keeping under wraps for now as they are much bigger modes to explain and also feature more tactical play and flow than the other game modes we have discussed. We will be bringing more game modes and variants to Zone once it is about and even taking pubic/community suggestions for new modes.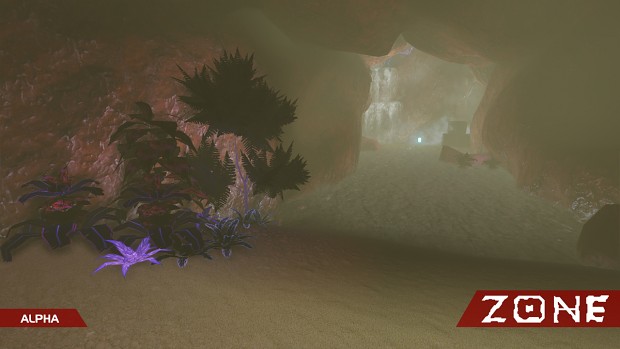 Coming This Week
Next week will see Tuesday kick off the news with a gallery post, and hopefully you enjoyed this brief look at the game modes that will ship from the off!
- J45PER