Hello once again. We are proud to say it's been a very busy week for miniFlake, pushing progress for an alpha build in the coming days. Everything from gameplay, design, art, and even A.I. have been tweaked in the past 7 days. We're really underway!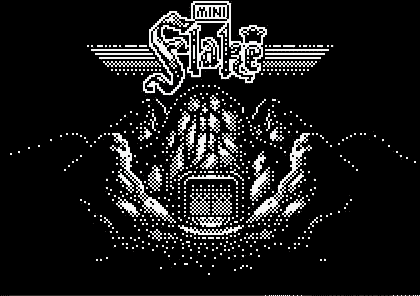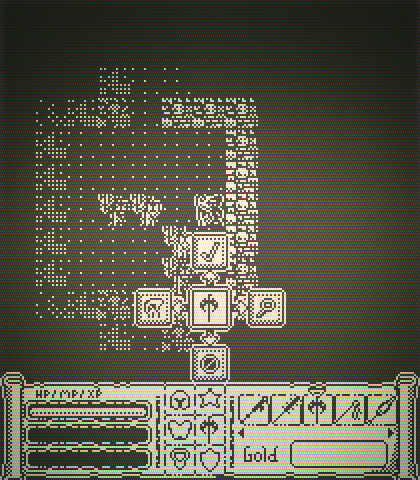 Let's jump in and see what changes have been made:
Turn based gameplay has been incorporated.
Simple enemy AI is in place, enemies will now approach and attack the player when in range; otherwise they will wander the area.
Player can now attack and defeat monsters.
A temporary damage calculator is in place, but does not take into account the player's stats or equipment. This will be drastically improved in the coming week.
Inventory system is now fully operational. Expect loot!
Player can now use and equip items and equipment.
Inventory menu is 50% operational. Players can select items in the inventory.
Gold system is in place, when a player runs atop a pile of gold, it will automatically be added to their inventory. A system message displays the amount found.
Player can now choose his/her own race and gender.
Character avatar customization is in place. More races and features will be added soon.
Limited button context sensitive gameplay has been added, player has use of arrow keys and two action keys that perform different functions depending on how they are used, such as arrow keys can move the player as well as attack an enemy in an adjacent cell, and action key two can be used to cycle the inventory, as well as select an item from the inventory to inspect, use or drop.
Future implementation of the Crawler's Tome has been designed as a way to access menu options, quest information, known spells, character stats, log book and equipment stats. This book will appear on screen when the pause key is pressed. Pages will turn as the player views important information about their character and world, as magical runes skitter across the surface.
Various bugfixes have been made as well that would make gameplay rather uncomfortable.
As is evident, tons of progress has been made, fueled by the great support we are recieving both here and on other development forums. However much needs to be finished before we can reach an alpha stage, and we hope to reach that goal in the coming week to begin the alpha funding program on Desura.
Just to give you a taste of what to expect in the alpha, I'll list below the things that need completing before the alpha stage can begin:
•Thousands of monster types will need to be implemented, with unique stats and attack types.
•Spells will need to be incorporated with at least one spell ready
•Hundreds of item and several item types will need to be put in place, so using a potion has a different effect than using a weapon.
•The Crawler's Tome should at least be explorable, if not fully functional.
•Player health, magick, and experience will all be represented in the interface.
•Battle damage should be calculated in a way that more closely resembles the final product.
BONUS NEWS!
Another game Wolfgame worked on was with France's One Life Remains. DIVE is on exhibit at La Gaîté Lyrique for the vernissage of "Joue le Jeu" / Play Along. We're really excited to hear the feedback from the festival.
Cheers,
Wolfgang Wozniak and Indecom