Skill system update
I have been busy building the skill system for Blopica these last two months when I haven't been away for vacation.
I thought I might take the time to explain the skill system a bit. Basically you start of as either an Apprentice (ranged class) or a Fighter (melee class). Each third level starting from level 2 you get to choose a new skill. It will be a choice between two skills. First choice is between two passive skills which provide buffs for your character. There is also active skills that require stamina to be executed and can be used from the from the active skill bar just like in Diablo 3/WoW and a lot other RPGs. The Apprentice skills can be seen in the screenshot below.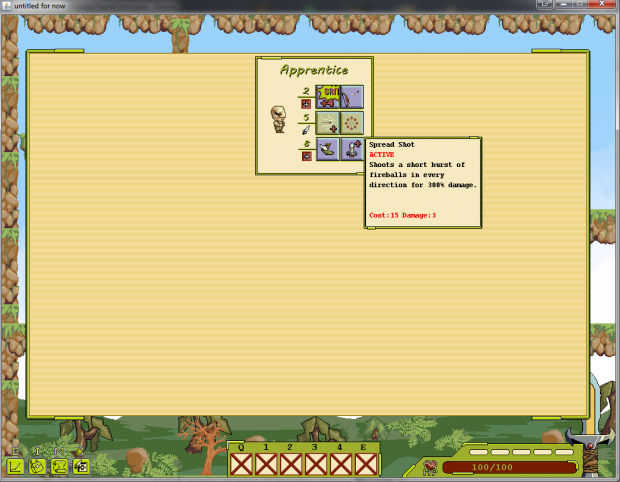 Evolving your class
When you reach a certain level you get the choice to evolve your class between two choices (like in ragnarok online). That class will eventually evolve to two others and so on. Each choice has a unique set of skills in their own skill class which will extend the already picked ones. Right now only the Apprentice tree is implemented but all the extended classes are planned and will be as following:
The different classes will also have some gear specific to their branch so that they will actually look like what they are, e.g. Ninjas will have Ninja outfits.
What is next?
Next up will probably be preparing for the melee class and also implementing some new content such as more items and enemies. I will probably polish up the menu graphics as well.