Pathetical prologue
When Planet is dying in agony and people forced to live on small piecies of surviving land, separated from each other by uninhabitable wild wastes, to travel from one point to another means risking life.
And you will hit the long scratched road through all the dangers of post-apocalyptic World.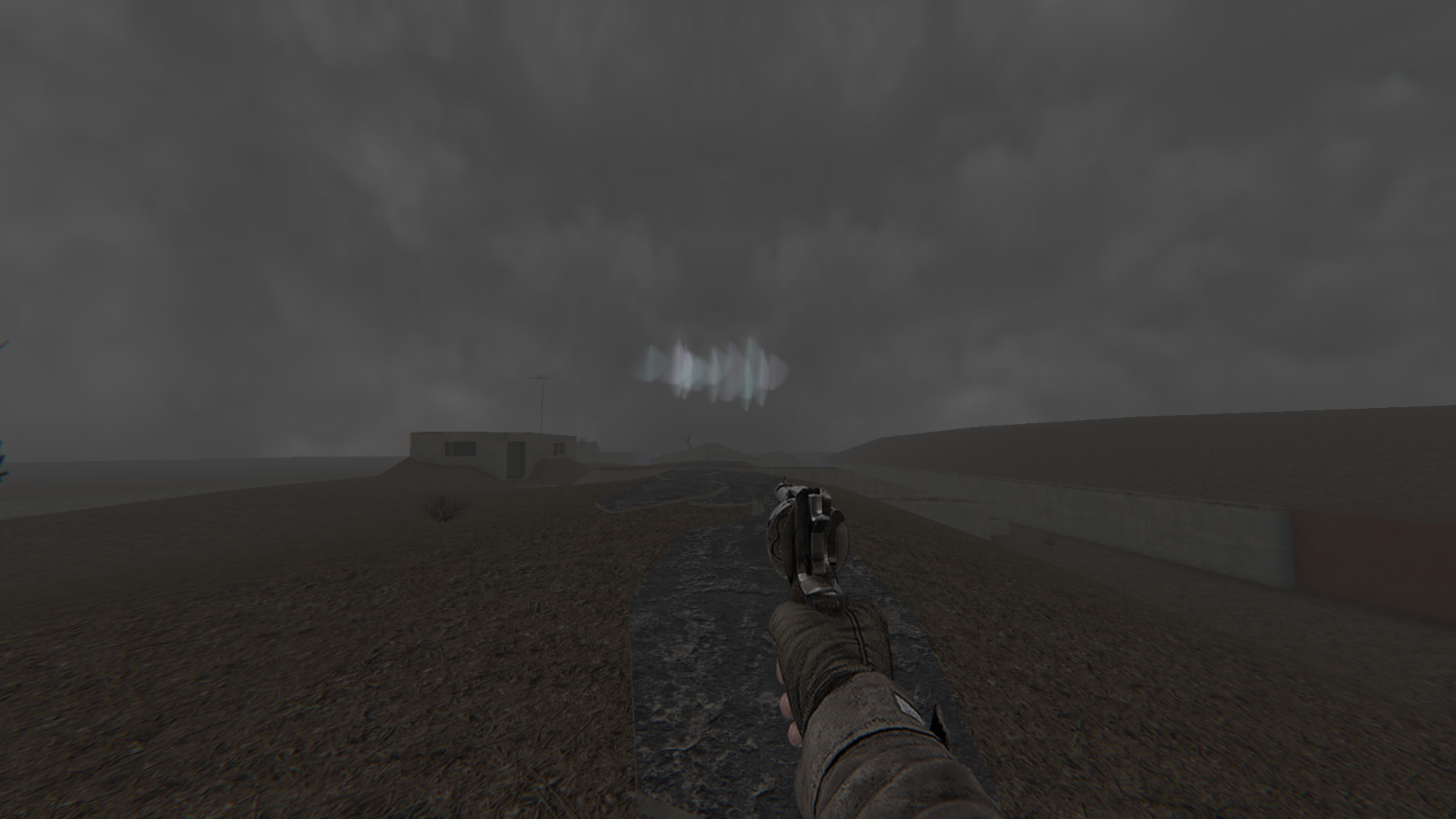 You are going to face all the dangers of wasteland. And the first of them is a rough weather.
Weather
Toxic rain, suffocating fog, radiocative dust, other atmospheric disturbances and optical phenomena will harder your way. The System is dynamic, so you can be caught by some weather event at any moment.
Rain
Toxic rain is damages you if you are under it without a hood of your special leaded jacket. You will also be soaking under rain and walking on the water, which will limit your stamina. So you will have to dry up in some warm place.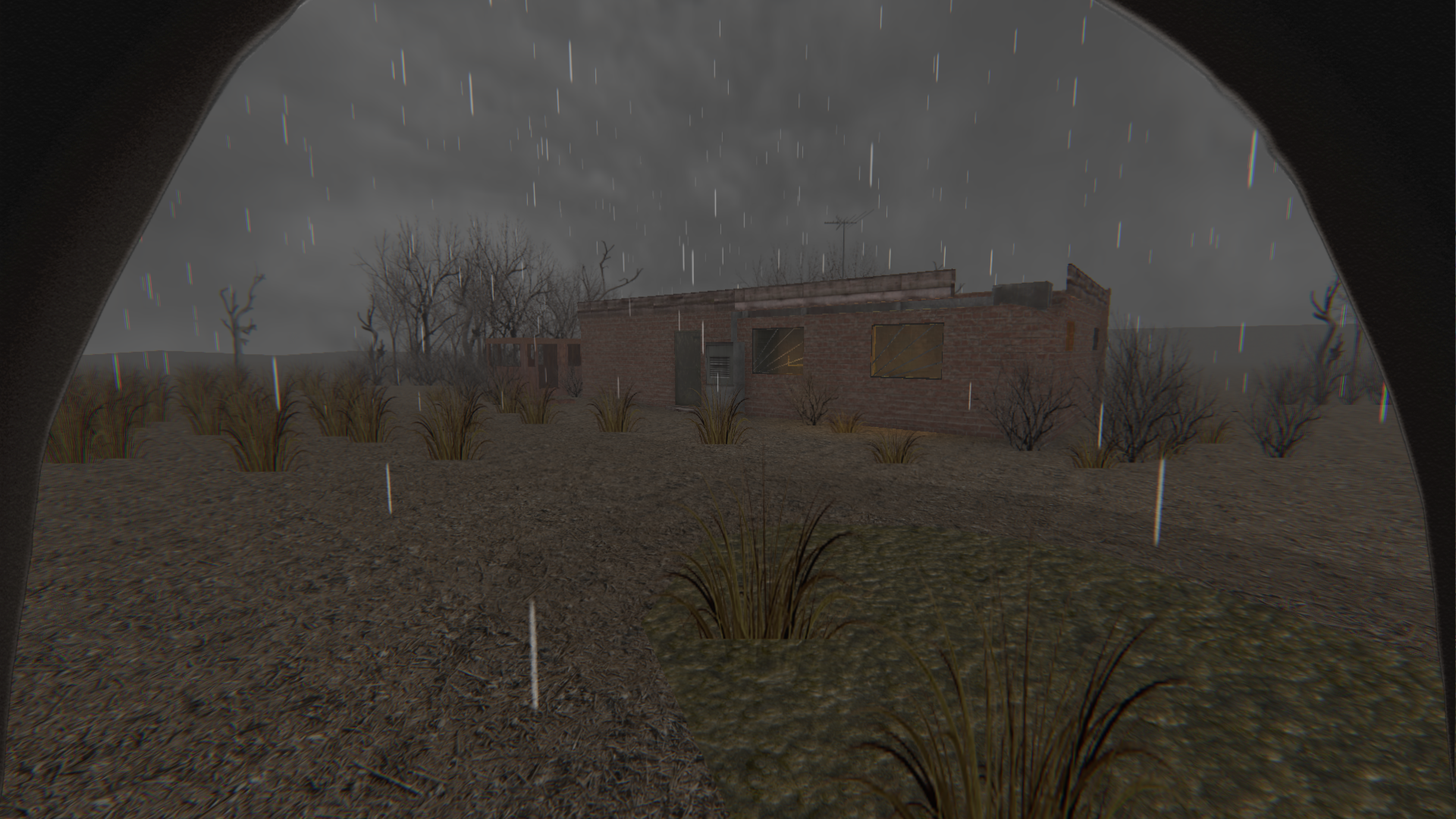 The rain also puts out your campfires. But I`ll tell you about them next time.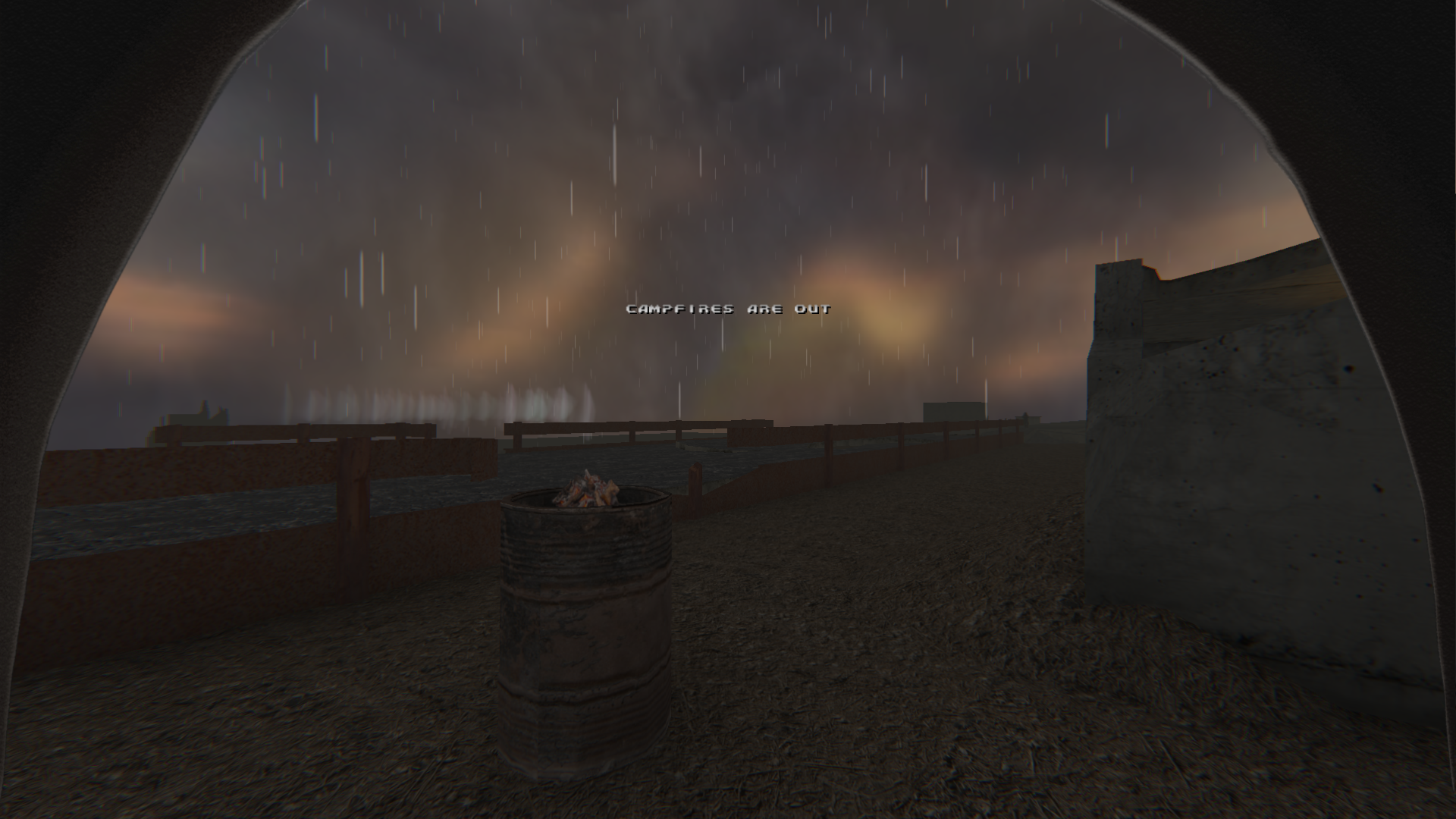 Fog
A cloud of radioactive dust and poisonous gas, may go down, so you will find yourself surrounded by a toxic fog. It will quickly make you suffocate if you have no gasmask and filters.
So you have to think ahead to calculate your route and stock up on resources beforehand.
A bit of Lore
Fortunately, you are not an only traveler on the road. So, on your way, you may spot a red light of a waypost: structure consisting of a beacon and small radio-station. These are set up by some good people to make there and another travelers` path little easier. Another people, good and bad, doesn`t matter, keep these wayposts as benefit for everyone.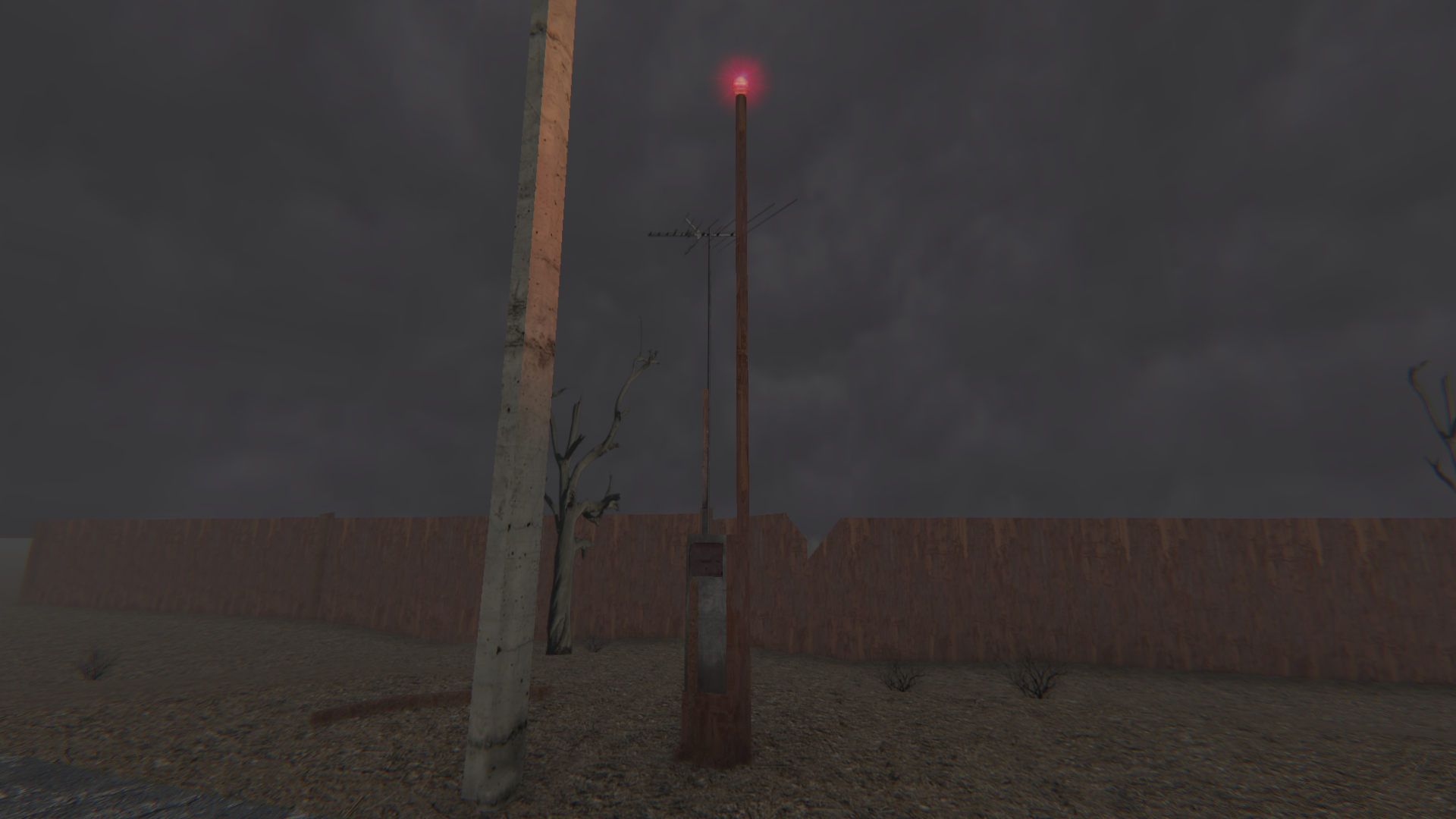 A beacon on top points the way, and the radio picks up frequencies in just one range: just the one which is accepted to broadcast weather forecasts: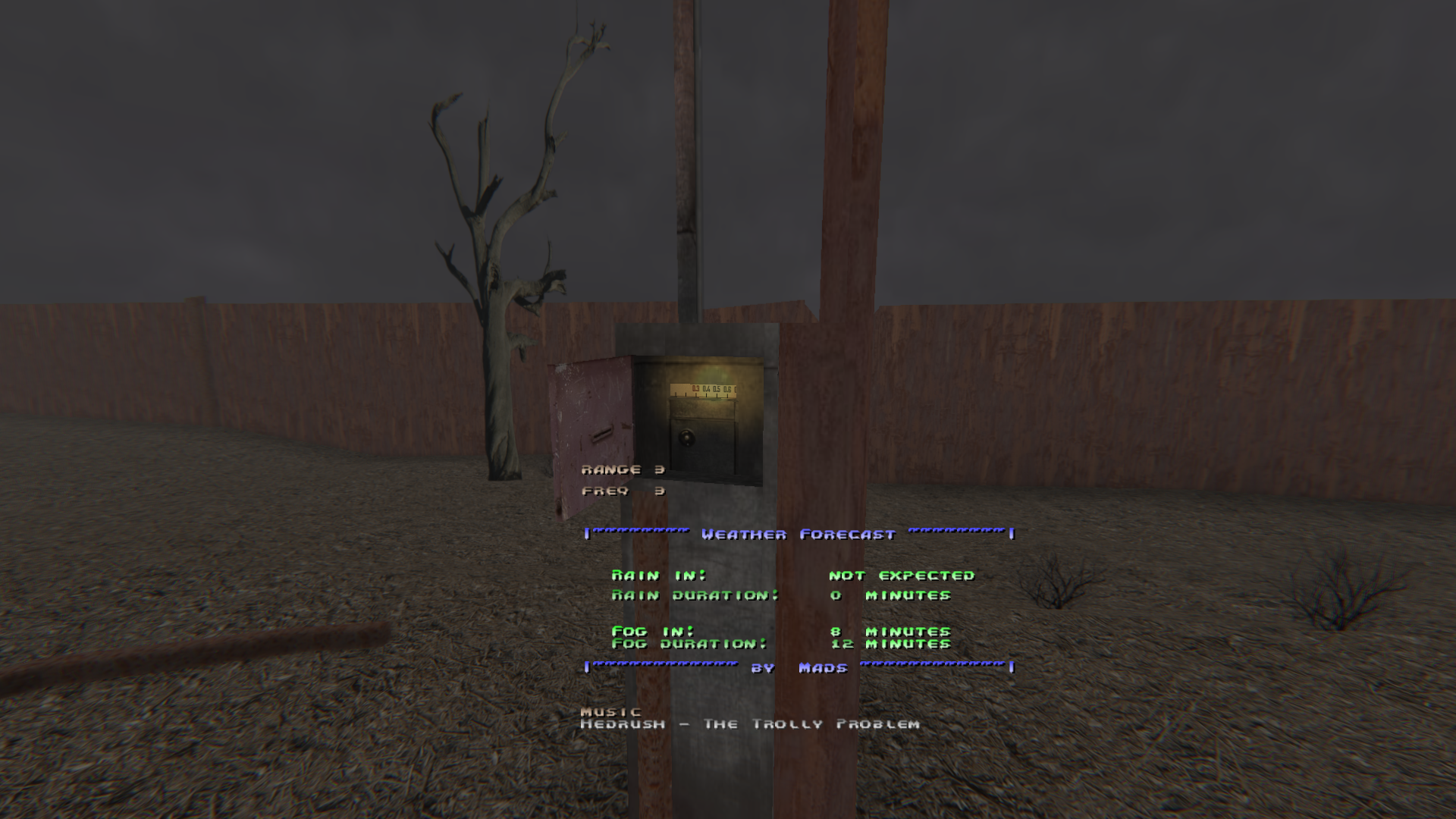 (more about ingame radio system in this article): Indiedb.com
Meteostations
There are meteorologist-people who live on there stations and being esteemed and suported by locals and travelers. To encroach on their life or property is not accepted even among the most notorious scumbags.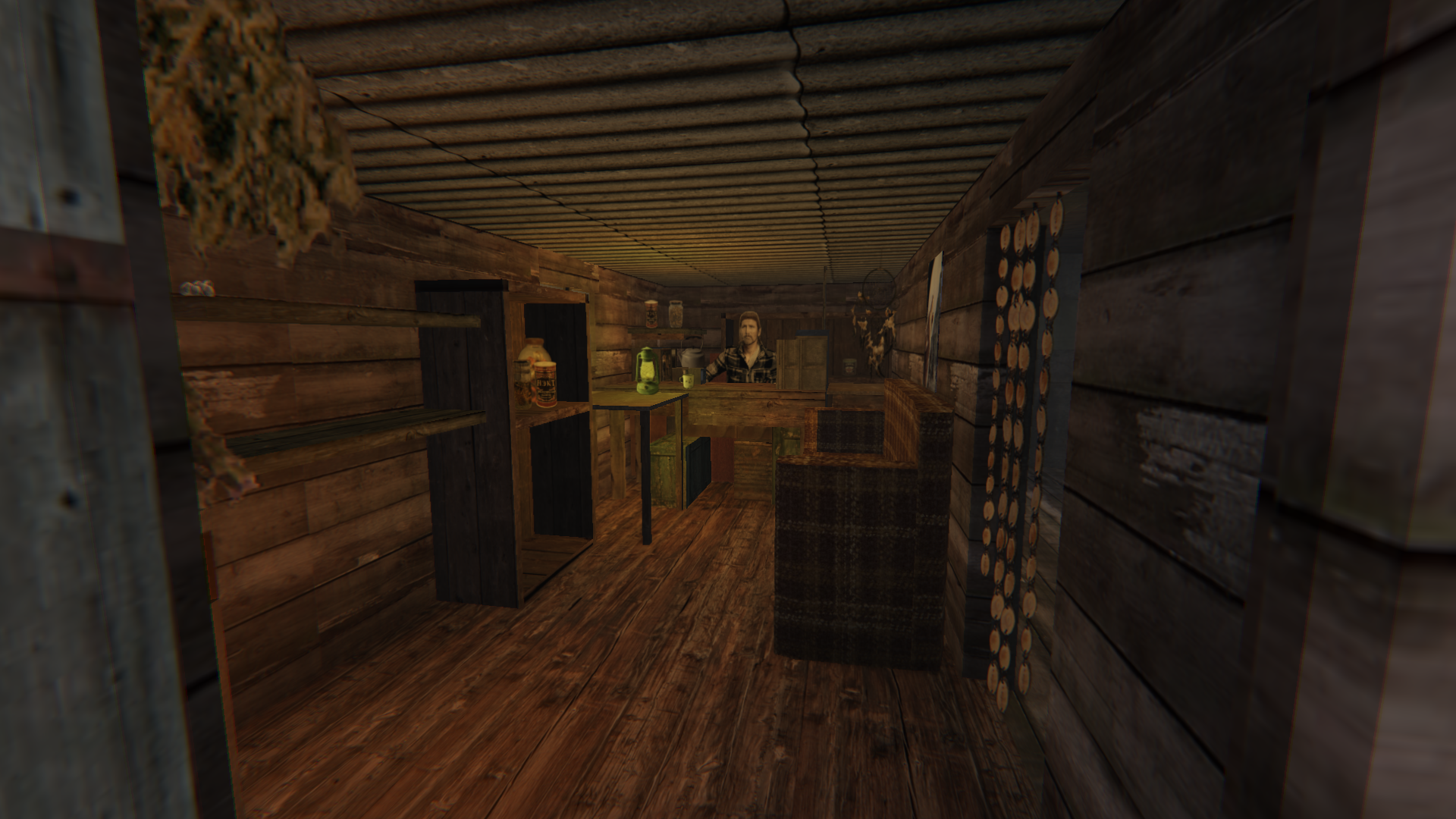 Even in the brutal and sick World there is a place for help and promotion.
The game and story structure
The game`s story is devied on chapters. So each chapter has its own cluster of maps.
You can travel freely between levels Inside these clusters — hubs.
Just a screen of a map sketch from photoshop: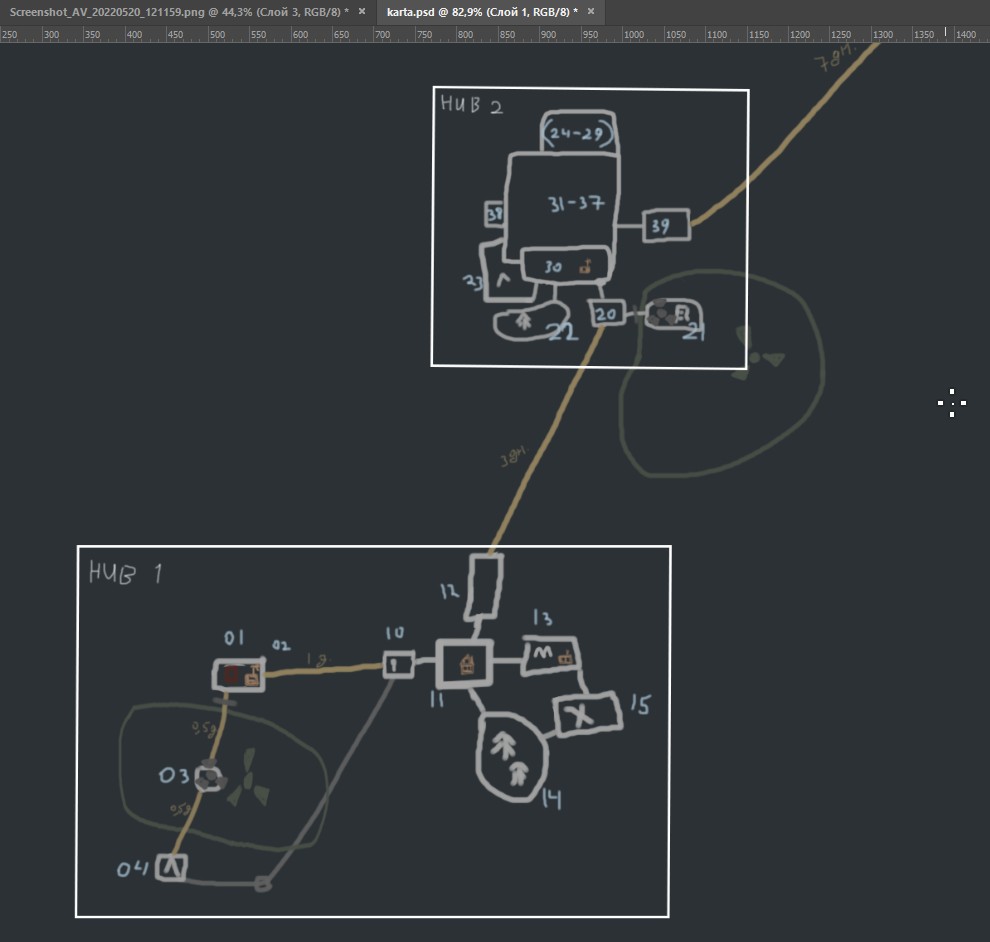 There are two hubs on the sketch.
But It is not quite an open world. There are more opened and branched sections of the game, and there are more linear.
Epilogue
This was Part I of the artivcle, describing Apocalyptic Vibes` gameplay.
In Part II I`ll tell you about such aspects as:
- Gunplay and enemies,
- Death and checkpoints,
- Characters, quests, dialogs, trade,
and more.
The game on Steam:
Store.steampowered.com
Add to your wishlist.
See you later