Howdy Scavengers!
it's been a while since the last V1.95 update! here's the Major changes in V1.96 :
(you can see it in the image)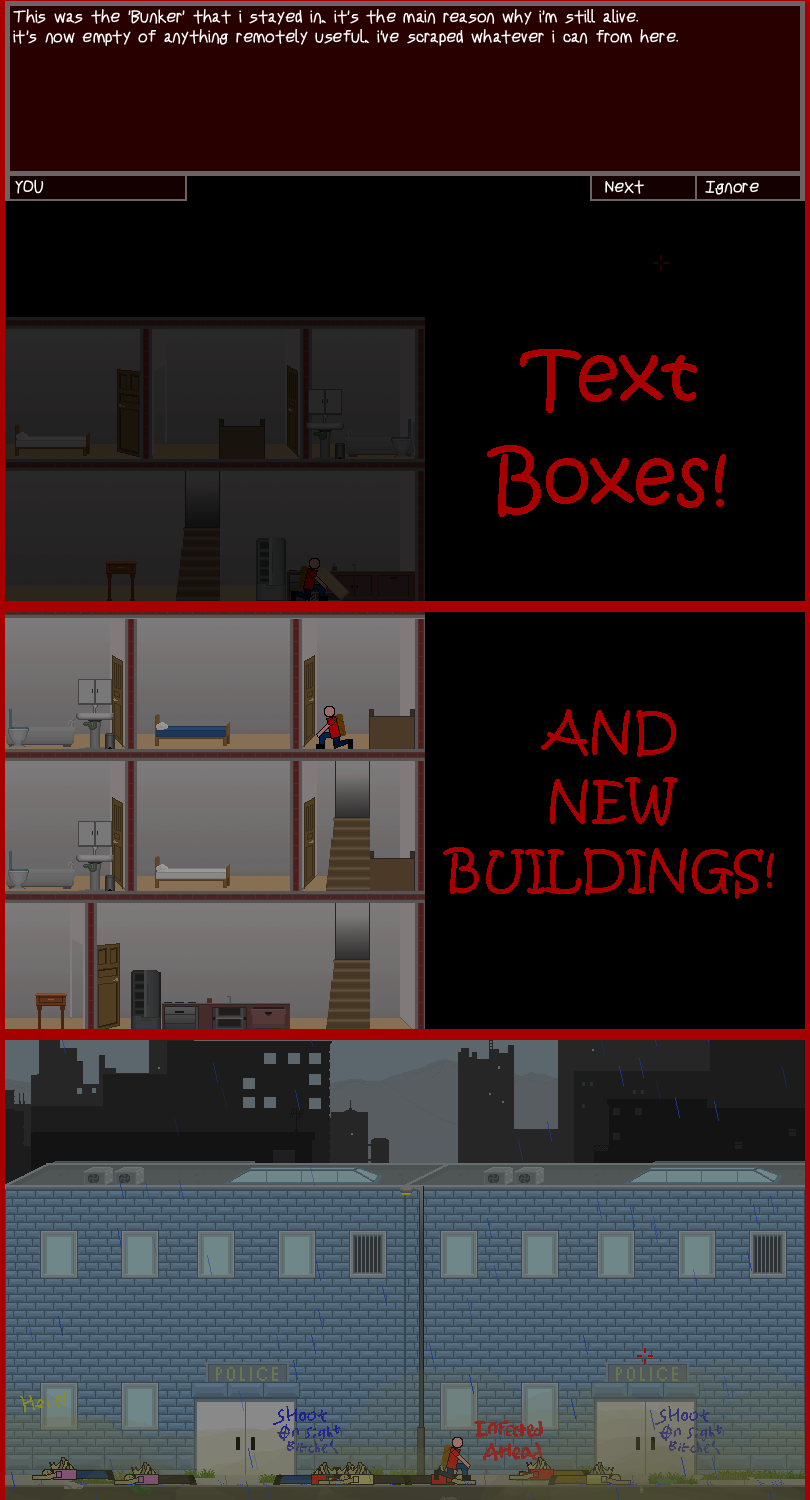 Along with The Texboxes, Police Station, and The 3-storey high buildings; There are also other changes!
Which Includes :
-Added in new Sound Effects.
-Adjusted the Fog.
-Rain now effects player and enviroment more.
-Added in Police Stations, and items/containers that go in it.
-Added in ability to 'throw away' items.
-Added in Text Boxes/Dialogue Boxes!
-Added in a flash of red when picking locks incorrectly.
-Added in 3 storey high buildings!
-Added in Entity Interaction and also new story/plot elements!
-Night-Day cycle rebalancing.
-Weapon bug fixes, and also Lighting bug fixes.
as for future development of Apocalypse Scavenger, it will be take longer than usual for an update to be uploaded. so be sure to follow any of the following links to be notified of any updates!
Facebook : Facebook.com
Twitter : Twitter.com
Youtube : Youtube.com
Itch : Apocalypse Scavenger